Volunteer Name: Lauren Miller

Project Location: Xela, Guatemala

Volunteered at: Rehabilitation center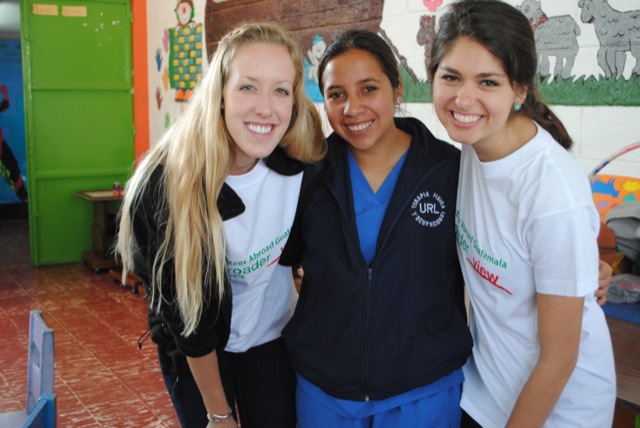 1- How was the local ABV Coordinator and the support provided in-country?

The local ABV coordinators and the in-country support was wonderful. We were provided with answers to all of our questions, and we even had a trip set up for us to go to las Fuentes Georginas, which was so much fun. I felt very knowledgeable about the city and comfortable with what was to come in the week after our orientation with Juan Mario.

2- What was the most surprising thing you experienced?
The most surprising thing I experienced was the tendency for Guatemalan people to stare, without any shame about it really. Also, I was surprised that people are allowed to solicit in stores, without any consequences. Lastly, I was surprised that almost all of the workers at our clinic were volunteers (Guatemalan students) like us.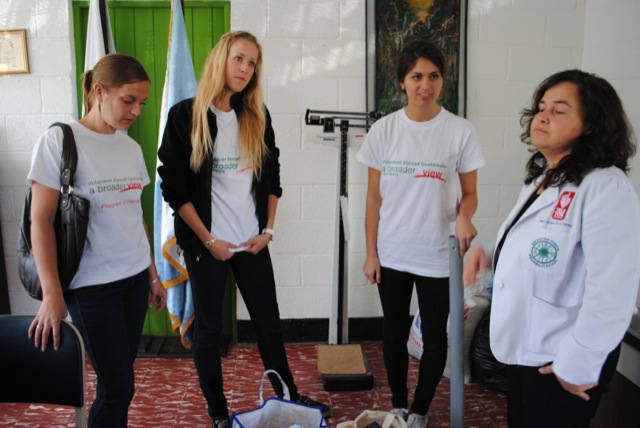 3- What was most difficult to experience?

The most difficult thing to experience was the adjustments to the typical dress code for Guatemalan women, the adjustment to food. That is mostly carbohydrates and less fruits and vegetables and not having many opportunities to exercise.

4- Any tips for future volunteers… (clothing, travel, personal items, donations)

Bring some healthy snacks if it is important to you to maintain good health, bring some extra toilet paper, make sure you have a good, lightweight jacket, bring a front-loading bag… it´s just better.
5.1-Other things volunteers should know:

a. Ask for wi-fi passwords wherever you go, including your host home. More places than you probably expect have them.

b. Don´t exchange for more Quetzales than you can spend.

c. Don´t be afraid to question things.

d. Even if your Spanish isn´t great, just try to speak it. Mistakes are worth it.
e. Review any old Spanish notes prior to coming.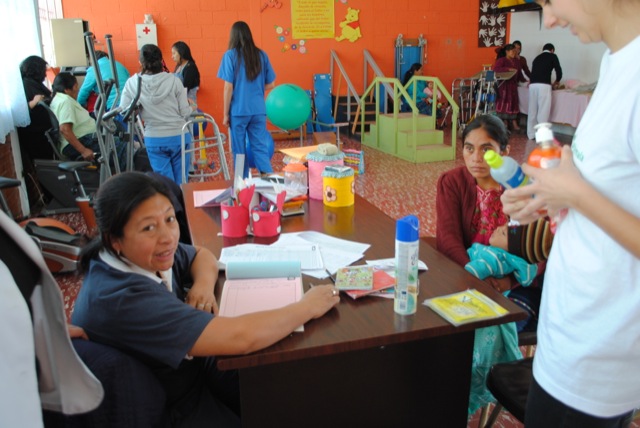 6- Personal Paragraph (ABV Program Testimonial):

Wow. This experience was once-in-a-lifetime. I love it here in Xela, and I am so glad I chose this location and this Organization. The city is vibrant and its people are full of life. The work we got to do at the rehabilitation clinic was very worthwhile and the Spanish lessons were very helpful and fun. I would gladly recommend this program to anyone looking for A Broader View of the world around them.
7- How would you describe your accommodation, meals, security (e: host family, on-site, shared)

I felt safe, cared for and respected in my host home. The meals were yummy and nutritious, and although I grew tired of beans, I accept that it is a standard food. I was caught off guard, at first by being told by my host mom that I was not in proper dress code for Guatemala, but I understand that it was for my safety.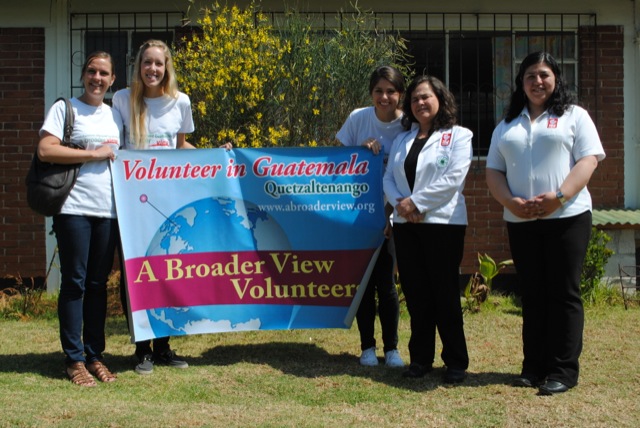 8- What was your favorite memory of this trip?

My favorite memories included going to the salsa club La Parranda, with other volunteers, hanging out with our Guatemalan friends from the clinic outside of volunteer work, and going to Las Fuentes Georginas.