Volunteer Name: Liz Werlwas
Project Location: Xela, Guatemala
Volunteered at: Orphanage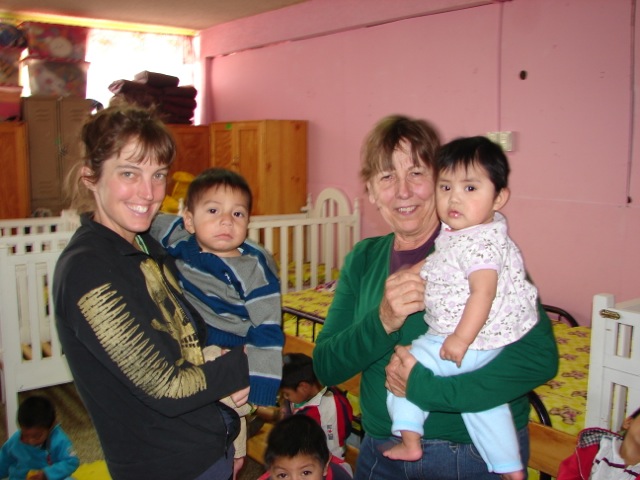 1- How was the local ABV Coordinator and the support provided in-country?
The coordinators were excellent. She made excellent preparations and "checked-in" periodically. They contributed significantly to the success of this adventure.
2- What was the most surprising thing you experienced?
Because everything was planned, it was easy to get into the routine. In spite of the language different, I felt that I was contributing in the orphanage.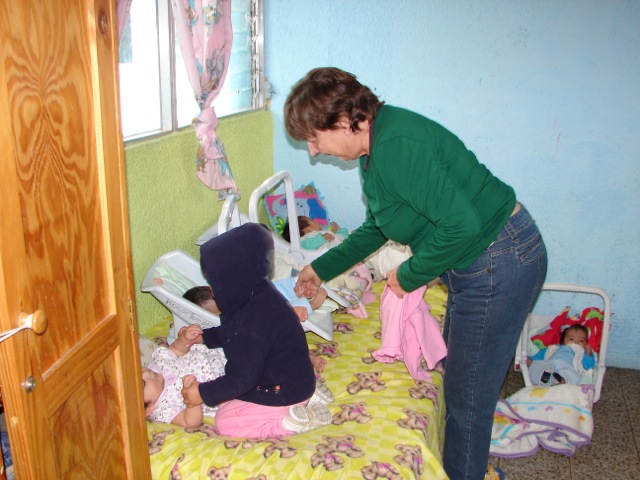 3- What was most difficult to experience?
The condition of the orphanage and lack of supplies.
4- Any tips for future volunteers… (clothing, travel, personal items, donations)
Prepare to be ill, I do not know what that means but each of us got sick in the past week. I was not ready for that.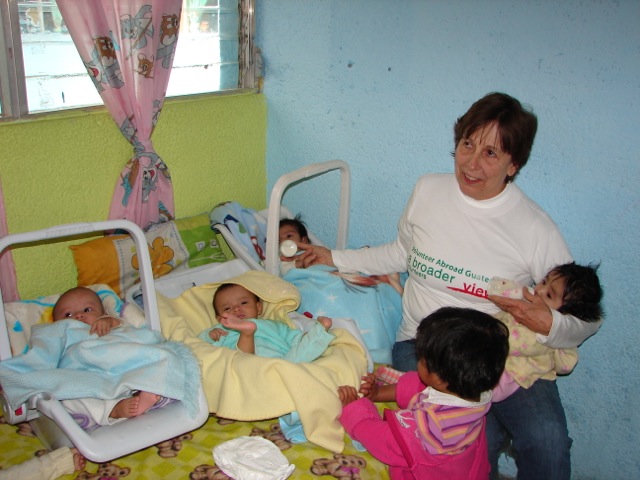 Volunteer in Guatemala Child Care Program
 
6- Personal Paragraph (ABV Program Testimonial):
This was a wonderful experience. I am so thankful I had the opportunity to serve and that I had the support of the program to do it.
7- How would you describe your accommodation, meals, security (e: host family, on-site, shared)
The host family is excellent. Veronica was accommodating and prepared fine meals. I enjoyed that she stayed at the table with me and worked with me on my Spanish.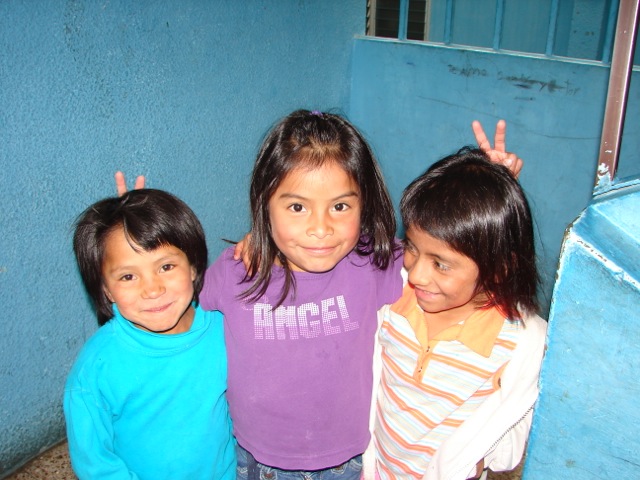 8- What was your favorite memory of this trip?
Holding the beautiful babies.
9- How was the ABV USA support prior traveling?
Flawless. Excellent detail was provided so I knew what would happen.
10 – Are you willing to speak to other potential ABV volunteers?
Sure.