Volunteer Name: Melissa Dofredo
Project Location: Xela, Guatemala
Volunteered at: Medical facility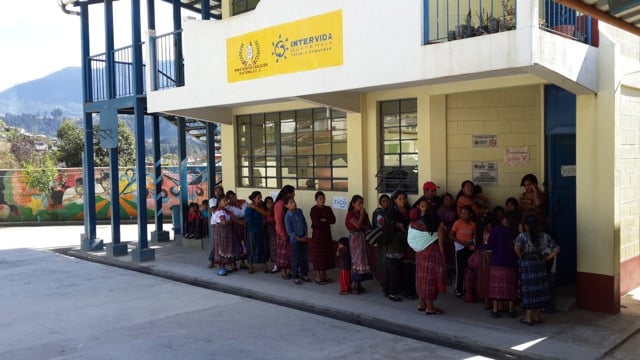 1- How was the local ABV Coordinator and the support provided in-country?
She was always in contact with me, offered me a loaned cell phone and walked me to my volunteer project and Spanish class location to ensure I knew my way around.
2- What was the most surprising thing you experienced?
I didn´t expect Wifi in my host family house nor did I expect to be given a loaned phone. I was also quite surprised at how smooth (relatively) ou schedule went. There were some changes, but I expected it and was mentally prepared for a loose itinerary. Also pleasantly surprised how much nightlife Xela had to offer!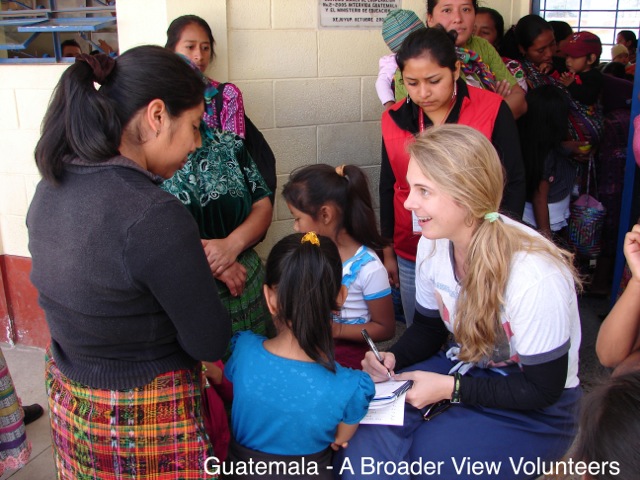 3- What was most difficult to experience?
Trying to communicate with my host family and families/children/medical project personnel, because I don´t speak Spanish. It was definitely a challenge but motivates me to learn Spanish so I can come back and contribute more.
4- Any tips for future volunteers… (clothing, travel, personal items, donations)
-        Donations for children (toys, candy, clothes, anything!)
-        Bring snacks (crackers, granola bars) for yourself during volunteer trips to villages
-        Hand sanitizer and toilet paper for trips for village (also personal use)
-        Carry a small notebook and pen.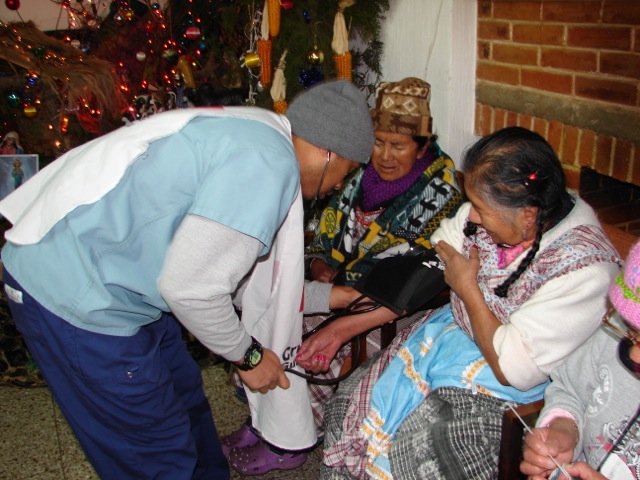 5.1-Other things volunteers should know:
a.- Don´t need too many clothes! I brought two suitcases but only 3 sets scrubs, one pair of jeans, 5 long sleeve shirts and undergarments. One jacket will suffice, but layering is important. Scarves/hats are good for night time.
6- Personal Paragraph (ABV Program Testimonial):
I highly recommend this trip to anyone who is even minutely curious. I was scared at first but immediately felt comfortable when I arrived in Xela. Thought it is a busy week, each moment was special. I volunteered helping both children and elderly, learned Spanish during class and while exploring the town, met wonderful people from all over the world, and if I could do it again, I´d come back in a heartbeat.
7- How would you describe your accommodation, meals, security (e: host family, on-site, shared)
Much more hospitable and well-equipped than I expected! Our host mother, father and children were very engaging. Host mother sat and ate with us for all meals, host father showed us around in Xela the first night. I had my own room with a close bathroom.
8- What was your favorite memory of this trip?
Measuring the height/weight of all the children of one village. He process was smooth despite the language barrier between myself and everyone else. It was rewarding to spend time with the village families and we felt how much the appreciated us.
9- How was the ABV USA support prior traveling?
They kept me well informed of the process and were even quick to reply when my mother had concerns.
10 – Are you willing to speak to other potential ABV volunteers?
Definitely.