Volunteer Name: Amanda Berry (WCUCOM)
Project Location: Xela, Guatemala
Volunteered at: Centro de Salud, Hogar Temporal, hogar ancianas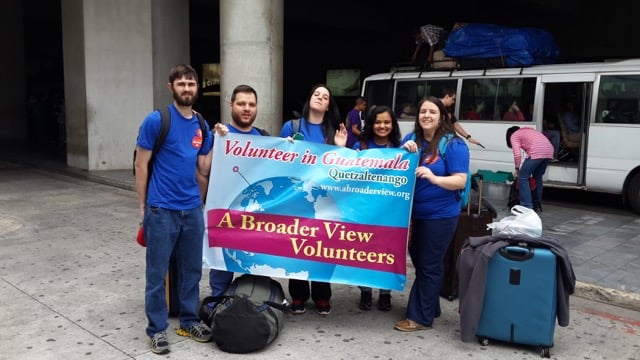 1- How was the local ABV Coordinator and the support provided in-country?
Our coordinators were very personable and easy to get along with. They were very knowledgeable about the city and were helpful in teaching us how to get around.
2- What was the most surprising thing you experienced?
The most surprising and enjoyable aspect of our trip was when the doctor told us we would be taking on our own patients and performing exams. We were able to do much more here hands on than we do in the US which is so educational.
3- What was most difficult to experience?
Adapting to the new environment and the climate. Especially with how much walking we had to do to get around the city. It proved to be very difficult in the beginning when we are used to being at sea level.
4- Any tips for future volunteers… (clothing, travel, personal items, donations)
Bring light layers that you can remove as the day warms up, and a light rain jacket just in case. Anything you bring for the clinic (stethoscope, gloves, etc), buy extra and plan on leaving them there. If you have trouble sleeping in new places, bring something familiar with you like a blanket or pillow to help you sleep.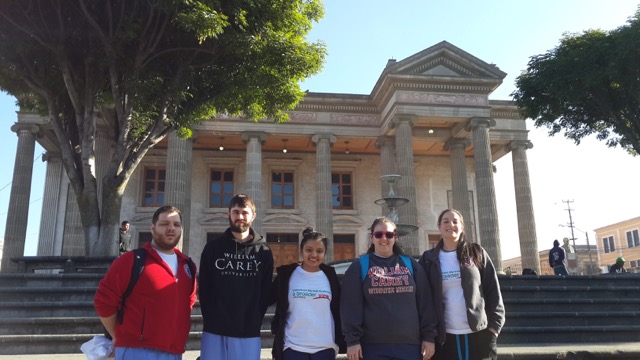 5.1-Other things volunteers should know:
a.  The host family is one of the best parts of the experience. Really try to interact even if you don´t understand each other because it is worth it getting to know them.
b. There is a lot of walking involved (potentially 10+ miles a day if you dont want to take a bus or cab).
c.    The city has fun events at night (salsa, soccer) so try and immerse yourself.
ci.    Bring personal medication for anything like upset stomach, headaches, cold, flu, etc. Even you can find this in Walmart or at the mall
6- Personal Paragraph (ABV Program Testimonial):
ABV was a wonderful experience. I absolutely would recommend this program to future volunteers. From the coordinators to the host family, to the wonderful home cooked food, all aspects of the trip were enjoyable. I can´t wait for the opportunity to come back to Guatemala and work with ABV again in the future
7- How would you describe your accommodation, meals, security (e: host family, on-site, shared)
Lilian and her entire family were inviting and supportive of all of our needs. Their house was very busy with family all the time but we got to meet and interact with them. The meals were always homemade and absolutely delicious. The only negative is "how much food" we were given, I was never able to finish it all ;) . We never felt unsafe at the house or around town.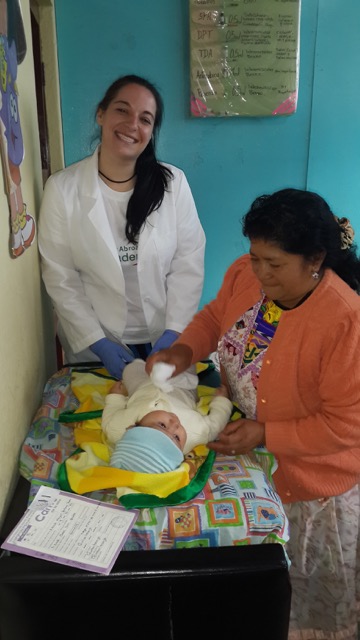 8- What was your favorite memory of this trip?
My favorite memory was being thrown into giving a full exam at the HIV clinic. I don´t speak Spanish and I had only given one pelvic exam previously. However, Dr. Javier gave me the confidence that I could do it on my own and I proved to myself that I could!
9- How was the ABV USA support prior traveling?
Our group leader handled this.
10 – Are you willing to speak to other potential ABV volunteers?
Yes.