Review Volunteer Chelsea Bailey in Guatemala Xela at the Medical Program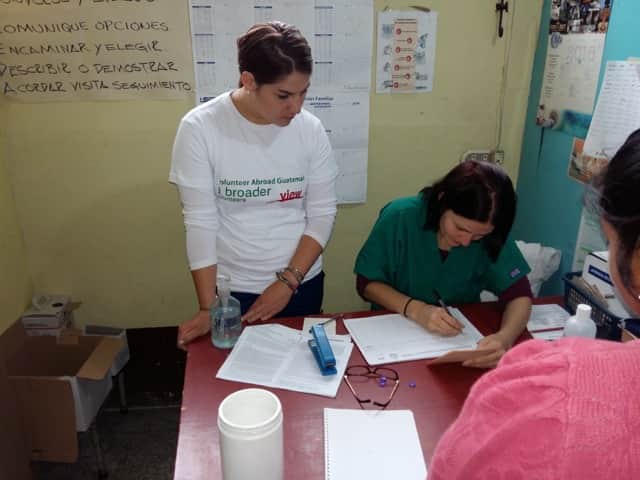 How was the local ABV coordinator and the support provided in-country?
I had never been to Central America and had quite an eye opener. Meeting other people helped. The coordinator made sure to check in to see how things were going time to time.

What was the most surprising thing you experienced?
The culture in general. I definitely had a culture shock the first 48-72 hours. I couldn't believe how different the lifestyles are here compared to the USA, and Sarah help me by talking to the local coordinator.

What was most difficult to experience?
Getting through the culture shock. I wanted to go home at first because things were way too different and I was alone. Once you find a routine and learn how the locals go through their daily tasks it becomes easy and you start to enjoy your time here.

Any tips for future volunteers? (clothing, travel, personal items, donations, etc. ?

As proud of myself as I am for the work I have done, I found it difficult to site-see alone. I was fortunate to meet other Americans to travel with, but I didn't always have another person.

Other things volunteers should know?

a. If your Spanish isn't well, take classes. You will also learn a lot about the culture.
b. Travel, travel, travel. Although you are here to volunteer, there are so many amazing places to see on the weekends.
c. Be open to trying new things, especially the food.
d. Bring a re-usable water bottle.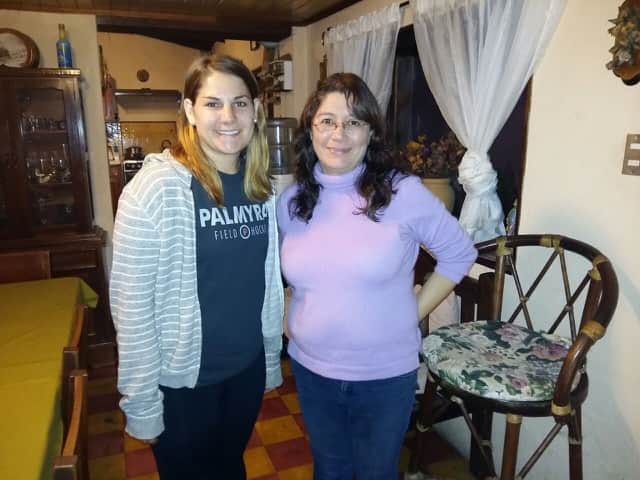 Personal paragraph (ABV program testimonial):
Although I had a tough 48-72 hours, my time in Guatemala has been unbelievable. I have learned to appreciate what I have in my own home. The people of Guatemala are so friendly and love to chat about where you're from. Be optimistic and open, and you'll see a whole new view on life, and rely on the local coordinator and the US staff.

How would you describe your accommodation, meals, security
My host family was amazing. My mom always made sure I had enough to eat. I felt safe in my home and walking during the day. Do not walk alone at night and make sure your money is put away. I felt some aspects of the trip were unorganized such as my pickup from the bus station (5 minutes late) bus arrived early.

What was your favorite memory of this trip?
Sightseeing. Every time I went to a new area I had an eye opener. Not only because of the different lifestyles, but the scenery and what I was taught as well.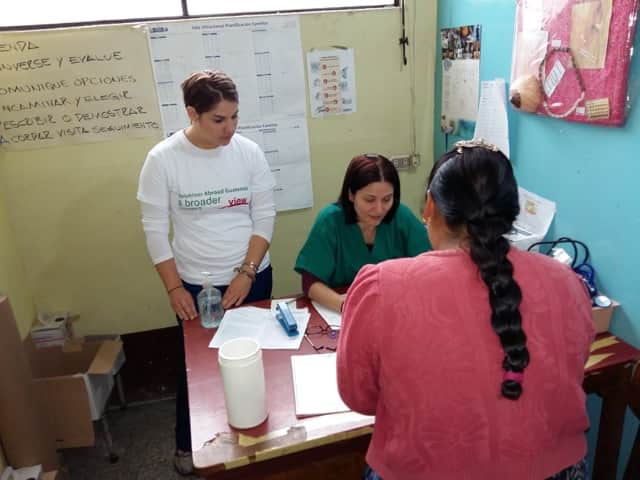 How was the ABV USA support prior to traveling?
Everyone was great in the USA. Especially Sarah! Anytime my mom or I had a question Sarah was on top of it. She constantly emailed me to make sure we were on the same page.

Are you willing to speak to potential ABV volunteers?
Absolutely I think it's the most beneficial to speak to previous volunteers to have a better picture and understanding about what you're in for.