Review Volunteer Daniel Frndjibachian Guatemala Quetzaltenango teaching Program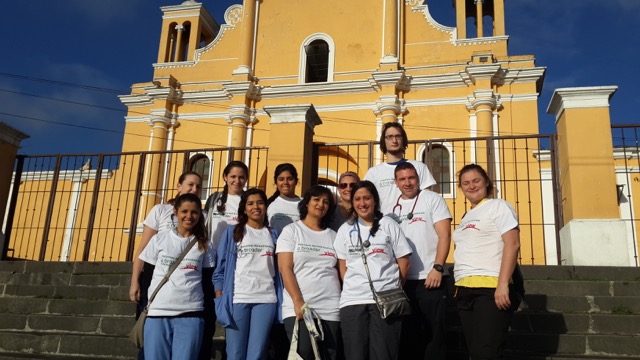 1- How was the local ABV Coordinator and the support provided in-country?
They were always there when we needed her, it was helpful to have someone who speaks both English and Spanish and who is familiar with local hot spots, culture, regions etc.
2- What was the most surprising thing you experienced?
Seeing the volcano erupt every 20 min.
3- What was most difficult to experience?
The homeless people on the street, especially young girls with children.
4- Any tips for future volunteers… (clothing, travel, personal items, donations)
Don´t bring too much technology except for something to take pictures (and maybe a local phone). It will only distract you from exploring.
5.1-Other things volunteers should know:
a. Haggle hard
b. Carry toilet paper with you
c. Drink lots of water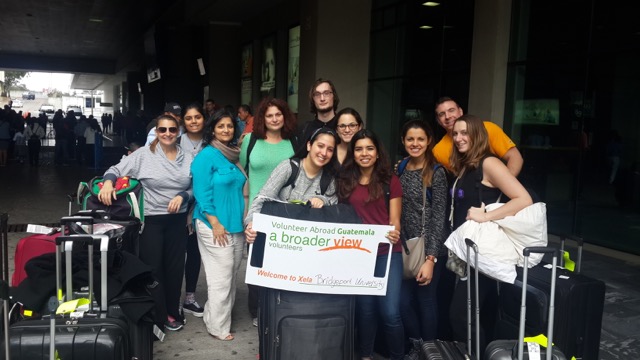 Volunteer in Guatemala Teaching Program
6- Personal Paragraph (ABV Program Testimonial):
This trip was an experience I will keep with me, I really enjoyed the culture and helping good causes. I kept contact information of some new friends and hope to come back.
7- How would you describe your accommodation, meals, security (e: host family, on-site, shared)
Very friendly, accommodating. Meals were local and delicious, relatively quiet and safe area.
8- What was your favorite memory of this trip?
Waling to the volcano Laguna de Chicabal.
9- How was the ABV USA support prior traveling?
Good, I had a technical difficulty on the website which was responded to promptly and effectively.
10 – Are you willing to speak to other potential ABV volunteers?
No