Volunteer Name: Elizabeth Rojas-Steinbrecher
Project Location: Xela, Guatemala
Volunteered at: Children daycare, rehabilitation clinic, orphanage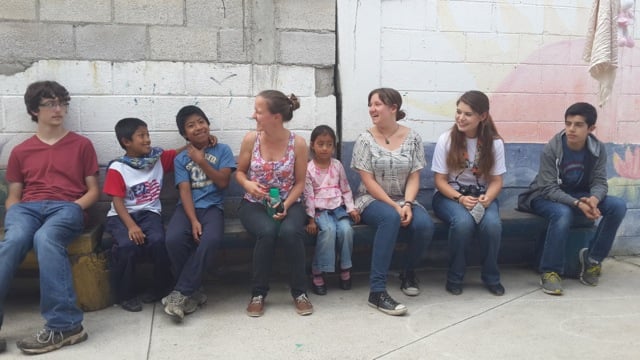 1- How was the local ABV Coordinator and the support provided in-country?
They were wonderful! Petra and Juan Mario were always available to answer questions and help me in case I needed anything. Traveling on the weekends was also really simple because they arranged all of our transportation and accommodations.
2- What was the most surprising thing you experienced?
I was mainly surprised by how quickly I adjusted to the city and the public transportation. It was all a little overwhelming when I first got here, but after a week or so it already felt like home.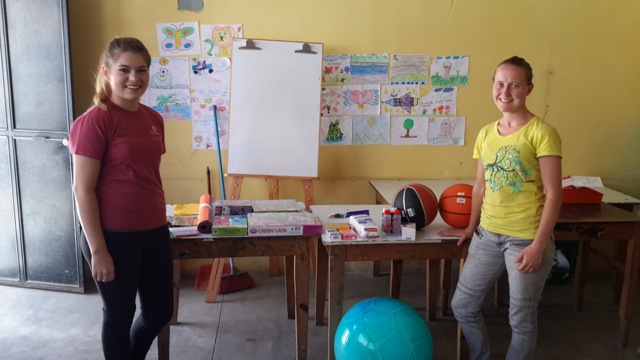 3- What was most difficult to experience?
Having to say goodbye to the kids at the orphanage was definitely the most difficult part. I had gotten really close to quite a few of the kids, so saying goodbye was very sad.
4- Any tips for future volunteers… (clothing, travel, personal items, donations)
I would recommend bringing a rain jacket, umbrella and rain boots if you´re coming during June/July. You can expect it to rain almost every afternoon. I would not worry about bringing much personal items (shampoo, soap etc), because you can buy that here easily. As for donations, I think the best option is to talk to the person in charge of your organization, once you´re already working, to see what the needs are, and then buy the items here in Xela.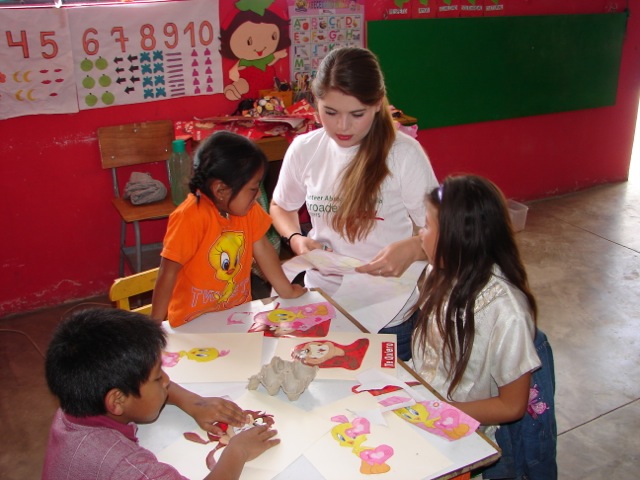 5.1-Other things volunteers should know:
a. You will probably get sick at some point from the food or water
b. Traveling is definitely manageable on a strict budget.
c. This program is well worth the cost.
d. You will get a lot of attention if you´re a female.
6- Personal Paragraph (ABV Program Testimonial):
I had an amazing time working with the childcare program in Xela, Guatemala! The organizations I was able to volunteer with were so wonderful and the time I got to spend with all the kids felt very rewarding. Thank you so much ABV for the wonderful experience!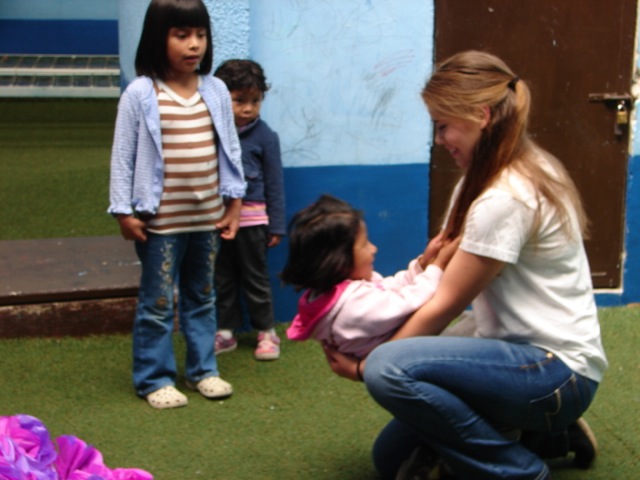 Volunteer in Guatemala Child Care Program
7- How would you describe your accommodation, meals, security (e: host family, on-site, shared)
I stayed with a host family that consisted of just my host mother and host father. It was much nicer than I expected because I got my own room and bathroom. The food was always great, and I never felt unsafe in the house.
8- What was your favorite memory of this trip?
When I found out most of the kids in the orphanage were getting relocated and separated, I decided to take pictures of all of them with their friends and the women that work there. So, my favorite memory is the day I brought them all their pictures because they were just so incredibly excited.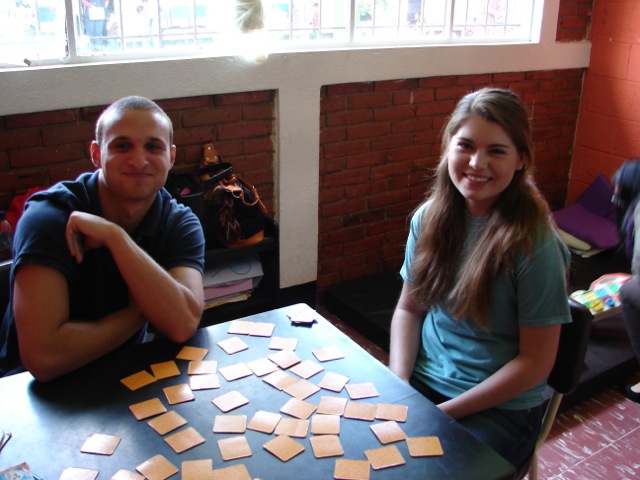 9- How was the ABV USA support prior traveling?
Great! They helped me ultimately to choose the Xela program, and they were very helpful with providing everything I needed in order to apply for a scholarship through my school to fund the trip.
10 – Are you willing to speak to other potential ABV volunteers?
Yes!