Volunteer Review Garret Toy in Quetzaltenango Guatemala at the Animal Rescue Program.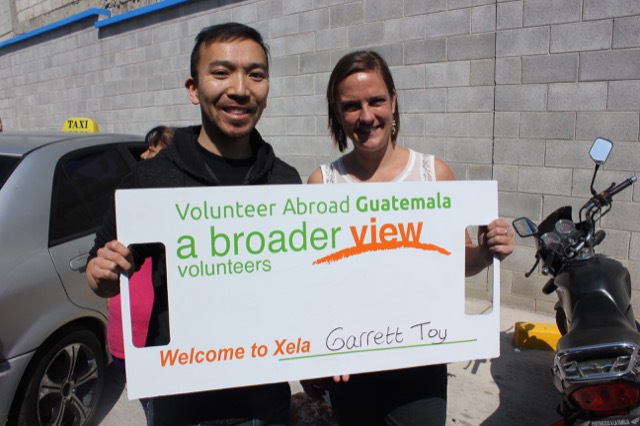 1- How was the local ABV Coordinator and the support provided in-country? The local ABV coordinator was my first contact in Xela. Upon arrival with luggage, we went to the host family to drop off my items there, after which we did an orientation about Xela and the program. She was very responsive to concerns I had. She even visited me at the guest family when I was having issues with the new environment, I didn't adapt right away.
2- What was the most surprising thing you experienced?
Definitely the most surprising thing I experienced was how little English was spoken throughout the time I spent in the program. Communication is almost entirely in Spanish from the airport, to the taxi and the busses, host family, program  and local areas. I thought English would be more prevalent, but most locals did not know any English, which more than once made things very difficult for me here. I also think that is one of the reasons I felt exhausted and isolated after the first few days.
ABV: as stated in the Volunteer Guide in most latin american countries no one will speak english, bring a dictionary or a translator in your smartphone, and take Spanish immersion while in country if you don't have Spanish.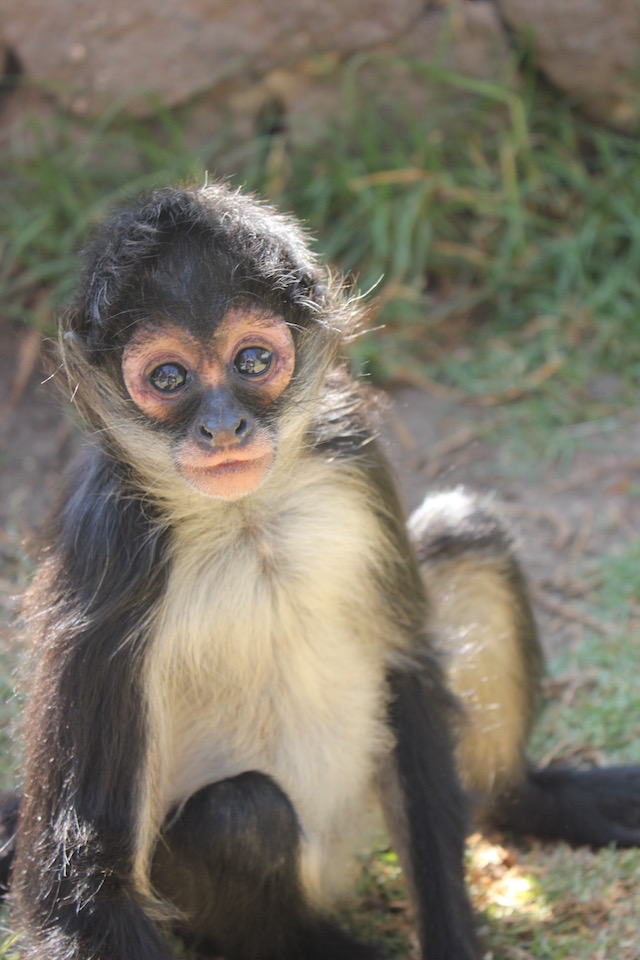 Volunteer in Guatemala Animal Rescue Program
3- What was most difficult to experience?
There was so much going on that I became overwhelmed. It was difficult to take in everything that was going on. I did not know any Spanish when I arrived and almost everyone else did, without speaking English. I got lost several times and felt like an outsider trying to find my way back. There was a lot of movement from the house to the bus, by bus to the project and back to the house by bus for lunch, the Spanish class, and back to the house for dinner.
ABV: once in country study the city map, the coordinator will show you how to use the bus system and follow the guidelines. The coordinator will try to help you if you can't figure this out the first days.
4- Any tips for future volunteers… (clothing, travel, personal items, donations)
Volunteering in a different country is a completely different lifestyle. For my personal items my camera I broke, my sunglasses that I broke, and I lost my jacket on the bus. Thus bring only what you expect to need. If things you break or loose, just remember they are just materialistic. Memories will last. It's also very important to step back and take a breath, and take some time for yourself. I became overwhelmed with so many things that nothing seemed easy.  I email the US office several times and they managed to help me overcome the first week.
5.1-Other things volunteers should know:
a. There's help from the local ABV coordinator and USA ABV coordinators if you're feeling overwhelmed. Traveling to a different culture and living in in a new environment can be very tough, but there's help you can reach. You're not alone. Some volunteers adapt rightway  and others need some more help, contact the support.
b. Learn as much about the living situation as possible. I came in with everything new and if I could, I would have learned more to know what to expect and be prepared for what I would get myself into. Also for example how to get to the project and the Spanish classes. Most of all I would have wanted to know more Spanish! So learn some basic Spanish prior traveling.
c. Every person handles different situations differently. Some people are more accustomed to changes, others need more time. If you do need time, it's okay to say so.
d. Through the volunteering you'll find that there is help needed from you. Any work will be appreciated and acknowledged. This is the best feeling. So be proactive and show initiative.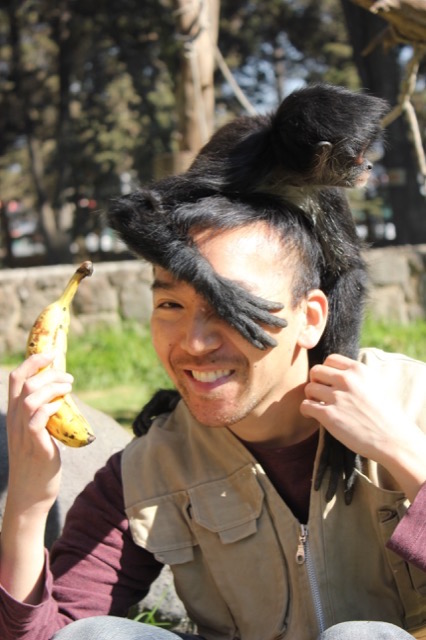 6- Personal Paragraph (ABV Program Testimonial):
When I first signed up for the volunteer program, I didn't know what to expect. Volunteering in a different country was definitely a challenge for me. Navigating the streets, talking to the locals and eating new food are all part of the experience. Issues will come up in new environments and I can attest that it was overwhelming. Losing items and getting lost to name a few. It takes time to get comfortable for some volunteers. Interactions with the animals, cleaning their straw beds and play areas, and providing them with food are all good memories. Volunteering at the animal program  is an up close and personal experience to witness first-hand how to care for many varieties of animals.
7- How would you describe your accommodation, meals, security (e: host family, on-site, shared)
Everyone had their own room with shared bathrooms. During the three meals, everyone sat at the kitchen table. This is where Spanish immersion was most prominent as conversations there were all in Spanish. Only sometimes two foreign housemates could translate to English for me. I had to learn to keep an open mind and be patient.
8- What was your favorite memory of this trip?
From the fresh fruits at the markets early in the morning, to the sights of the volcanoes in the distance, I'll take many memories of this trip with me! My favorite memories are those of the people who helped me along the way: The animal care center colleagues who showed me how to care for and feed the animals, the monkeys would climb on you as you approach! They are really playful! And the wonderful host family who wanted to make my stay as comfortable as possible.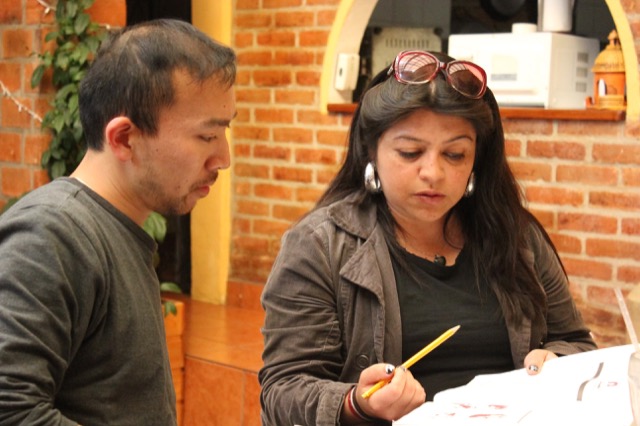 9- How was the ABV USA support prior traveling?
USA ABV made sure accommodations were in place and all required documents were submitted: passport info, flight info, volunteer card, etc. I email them several times while in Xela and they helped me in anything I needed.
10 – Are you willing to speak to other potential ABV volunteers? Yes!