Volunteer Name: Andrew Levy

Project Location: Xela, Guatemala  


Volunteered at: Centro de Salud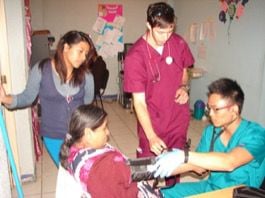 1- How was the local ABV Coordinator and the support provided in-country?

It was awesome. Upon arriving I was provided with all the information I would need for day-to-day activities and afterwards both coordinators were excellent in facilitating any extra-clinical activities such as weekend vacations if it was needed.

2- What was the most surprising thing you experienced?

While there were certainly differences in cultures, it was actually how much me and the other volunteers who were going to college (and living at the same house) had in common. I frequently went out with them after work and really had a great time getting to know them.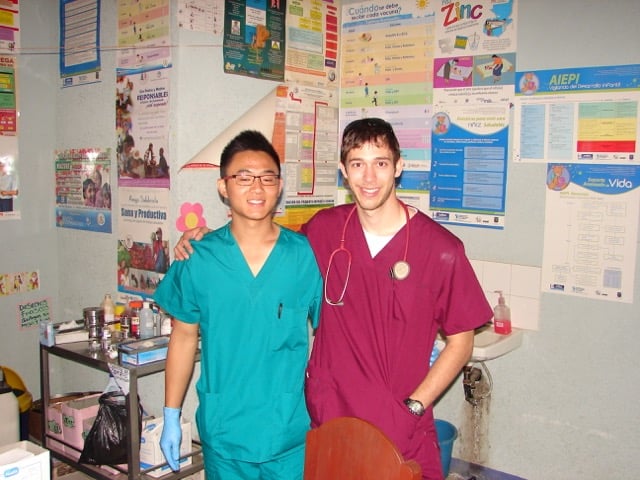 3- What was most difficult to experience?

Definitely the lack of care that the facility I was volunteering at could provide. The name of the game in the clinic was most definitely preventative medicine as there were rarely sufficient medications available for a number of common diseases. Whether it be vaccines, more powerful antibiotics, or even operating tools, everything was always in short supply. Bring as many donations as you can.

4- Any tips for future volunteers… (clothing, travel, personal items, donations)
Don't be afraid to open up. This may mean to the clinical staff or to yourself. I forged what I think could easily be lifelong friendships with many of the staff in the clinic. They will always have a place in my  heart and its almost certainly likewise for them. In terms of yourself, be willing to go and travel, even if on your own, and meet new people. Everyone in Guatemala, locals, travelers, and transplants, are some of the most amazing people I have ever met and will likely meet. With a simple conversation with someone and your almost guaranteed to learn something new or find something in common.
5.1-Other things volunteers should know:

a. I read this before but didn't believe it. GET CHANGE WHEN YOU CAN. Always pull out the hundred dollar bills first when you can and if you think your going to need it, go to the local tienda and get change. I found myself a couple of times unable to get food or other things because the people simply lacked basic funds.

b. In Xela,Tuesday nights they have Trivia night at King and Queens, Wednesday dancing at La Paranda.
c. Be adaptable and have fun!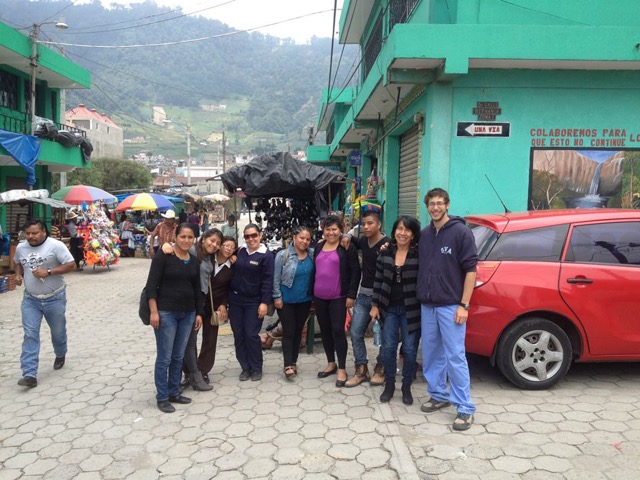 6- Personal Paragraph (ABV Program Testimonial):
This was one of the most amazing 10 weeks I have been through. Every person I met, every experience, every day brought something new. I can't stress how much this experience honestly changed my life. I've always wanted to travel and I finally got the chance and took it through ABV. It was well worth it.

7- How would you describe your accommodation, meals, security (e: host family, on-site, shared)

To be completely honest my accommodations and meals where not that consistent. But that did not bother me as most of the time I was out and about doing things and liked having a bit more freedom. The Host Family and the students (both local and otherwise) who were living with were all incredible. As far as actual security in the city, I was blown away. I never really felt threatened or in danger. I was certainly smart, kept to main streets and where people were, but not overly scared to walk alone or anything like that.

8- What was your favorite memory of this trip?
Going out dancing with all of the nurses and my fellow volunteer Patricio. It was always just sooooo much fun to hang out with the staff and the fellow volunteers and dancing La Paranda with them was jut that much more fun.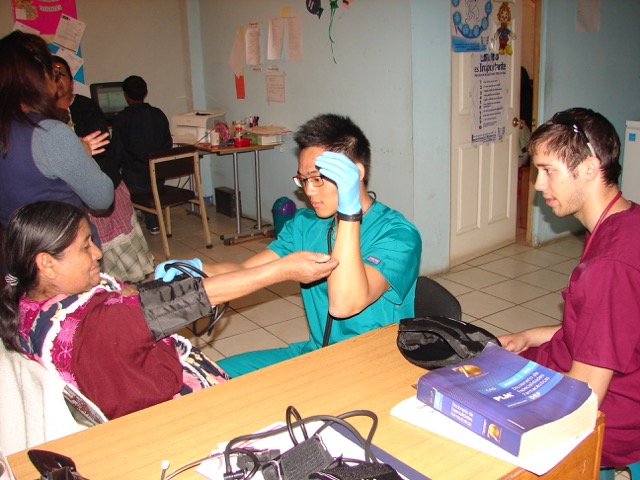 9- How was the ABV USA support prior traveling?
Perfect. Allowed me to easily change the trip when I wanted to learn a bit more Spanish (already had a base but nowhere near what I know now). They provided all the information I would need pre-trip including items (bus tickets) as well as information (orientation).
10 – Are you willing to speak to other potential ABV volunteers?
Absolutely, shoot me an email!