Volunteer Review Jenna Stoller Quetzaltenango Guatemala PreMed Program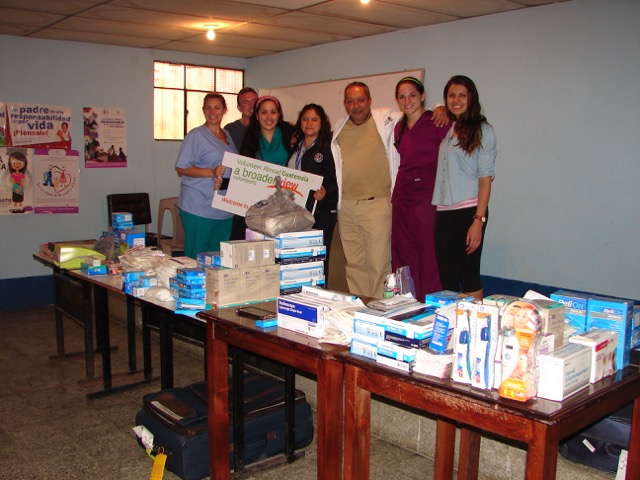 1- How was the local ABV Coordinator and the support provided in-country?
The Coordinator was an extremely friendly and helpful coordinator for our in-country support.  I also personally required a hospital visit for which she was extremely helpful.
2- What was the most surprising thing you experienced?
The most surprising aspect of the trip was how resistant the clinic was (at first) at allowing us to help participate in direct patient care. However, after a day or two to learn about us and gain their trust, things turned around.
ABV: this happens with all new volunteers you have to show you are capable, and break the ice.
3- What was most difficult to experience?
Going to the women´s shelter was my most difficult experience. It broke my heart to see the lives these girls live and makes you not only extremely humbled but also guilty for the comfortable lives we all are returning to.
4- Any tips for future volunteers… (clothing, travel, personal items, donations)
Bring small thoughtful gifts for your homestay families.
Pack layers! It gets chilly at night.
Leave passport and iphone at home during the day for safety measures, with a luggage lock.
5.1-Other things volunteers should know:
a. No street food!
b. Eat the pastries and drink the coffee at Xelapan.
c. Take advantage of your afternoons, your time here goes fast!
6- Personal Paragraph (ABV Program Testimonial):
Traveling to a developing country is always an eye-opening and life-changing experience. What becomes most difficult is constantly remembering not to take anything for granted and to realize that the smallest of things can bring such happiness. My takeaway from this trip is to be kind, always and to forever remain humble. We will be back soon Xela.
7- How would you describe your accommodation, meals, security (e: host family, on-site, shared)
WONDERFUL! We had such a lovely host family. Meals were delicious, beds comfortable and our host mom was extremely accommodating, even when I was sick. We truly felt a part of the family – I highly recommend them!
8- What was your favorite memory of this trip? 1) Administering flu shots in the clinic (the people here are so grateful)
2) The hike to Laguna de Chicabal!
9- How was the ABV USA support prior traveling?
Great – efficient and available for questions whenever we needed.
10 – Are you willing to speak to other potential ABV volunteers? Yes.