Review Volunteer Journey White in Guatemala Quetzaltenango Teen Mom Shelter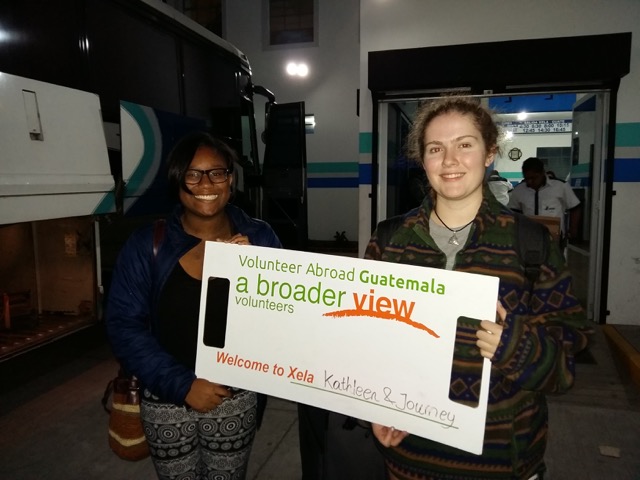 1- How were the local ABV Coordinator and the support provided in-country?

The local ABV coordinator was great! She answered any questions I had and made sure we were completely comfortable with our host family. I also had problems with my credit card and she was such a good help in getting it fixed.

2- What was the most surprising thing you experienced?
I was most surprised by the level of catcalling and disrespect in the streets. This is definitely a patriarchy. Many times when walking the streets I was whistled at, honked at and stared at because of my gender. It made me very uncomfortable and I often tried to wear long pants and a baggy shirt to combat it. 

3- What was most difficult to experience?

The most difficult experience was feeling helpless with the sick children. Many kids at the shelter were ill and all I could do was hold and comfort them. I came to this place to make a difference and sometimes it just felt as if I wasn't doing enough.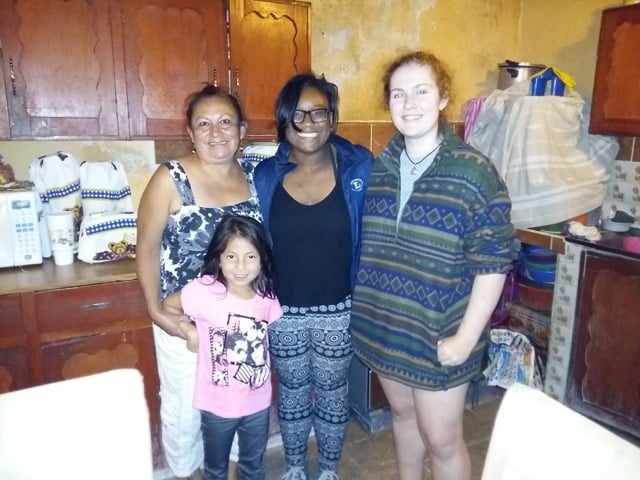 4- Any tips for future volunteers… (clothing, travel, personal items, donations)
Bring a little of everything concerning clothes. Long/short, cold/warm.
For the donations, it would be best to bring money, and then find out here what is needed and then buy it here.
Bring snacks on bus rides

5.1-Other things volunteers should know:

a. Don't drink tap water

b. If you do Spanish immersion and are a beginner, make sure you study a lot. Best would be beforehand.

c. Buy bug spray and sunscreen

d. Be open-minded/prepared for anything

6- Personal Paragraph (ABV Program Testimonial):
This trip has been such an amazing experience for me. I've thoroughly enjoyed my immersion into the Guatemalan culture! I came into this knowing very little Spanish or about the Guatemalan culture, but now I feel more versed in both. I've also loved taking care of the babies in the shelter. They've taught me to be appreciative and grateful for my own personal circumstances. I've diversified my perspective and improved myself as a person through this experience and I'd love to do it again.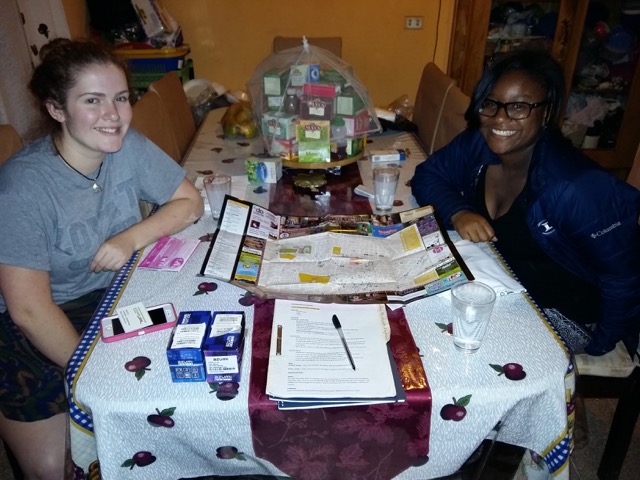 7- How would you describe your accommodation, meals, security (e: host family, on-site, shared)

The meals and the accommodation were better than anything I could've ever asked for. I felt so safe and welcome in my host family. Even though I don't speak Spanish, my family accommodated me in every way possible. I didn't feel excluded at all in family conversation. I was also nicely accommodated at the orphanage. I've enjoyed taking care of the children.

8- What was your favorite memory of this trip?

My favorite memory of this trip is the walks through the city with my Spanish teacher. He's taught me so much through this experience and I loved getting the hands-on approach to Spanish + culture. We've visited El Parque Central, Xelapan, the theatre and more.

9- How was the ABV USA support prior traveling?
The support prior to traveling was amazing. I felt well informed about the work I'd be doing prior to traveling. Also, any questions I had were answered at a moment's notice.