Review Volunteer Lee Ann Esliker
 in Xela, Guatemala
 at Child Care Center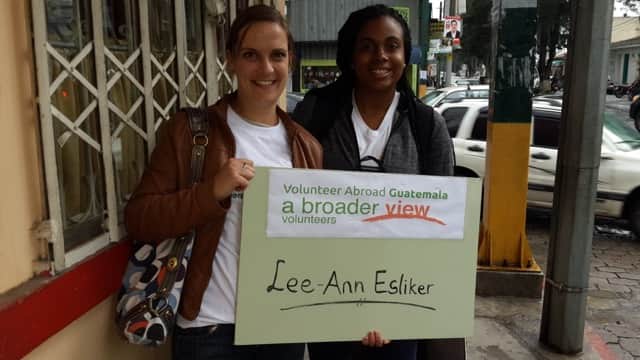 1- How was the local ABV Coordinator and the support provided in-country?

My ABV coordinators are very nice people who made themselves available to my needs and made sure I was comfortable

2- What was the most surprising thing you experienced?
How much Spanish I learn in just 4 weeks. I learn better Spanish than I have in one semester at school. And I have my amazing Spanish tutor to thanks for that.

3- What was most difficult to experience?

Being on my own in a foreign country and having that language barrier was something I had to overcome. But it did shape me into a better person and pushed me to go beyond my limits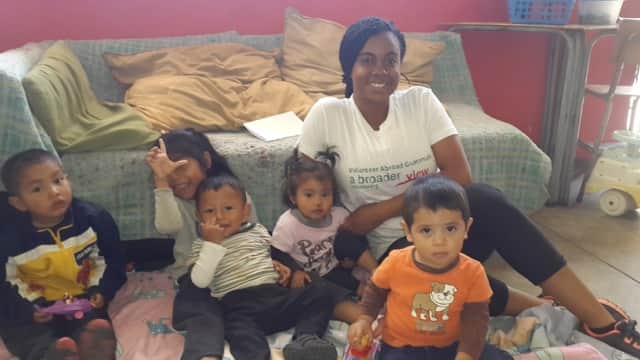 4- Any tips for future volunteers… (clothing, travel, personal items, donations)

Bring Clothing to wear for all kinds of weather. One day is hot then that same day it can be chilly or rainy. And my book bag was my best friend on this trip! I Brought donatives from the US and a gift for my host mom. The only thing I would have done differently was bring more things that you can only get in the US

5.1-Other things volunteers should know:

a. If you are a girl, you´ll receive a lot attention from the locals, so no need to over dress
b. If you get Griselda as your host mom than you are lucky because she is awesome
c. When planning your spending budget know that a $1 is worth about Q. 7.50 in Guatemala. GOOD DEAL!!!
d. Come with an open mind as everything is different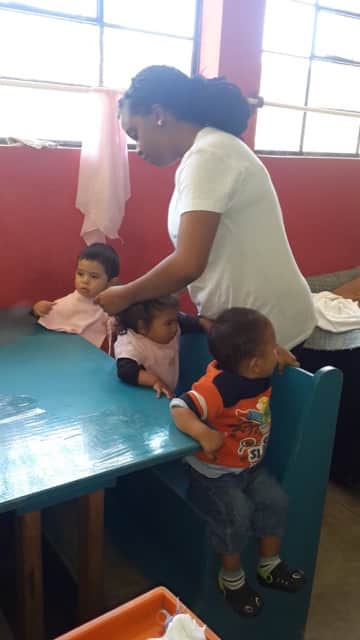 Volunteer in Guatemala Child Care Program

6- Personal Paragraph (ABV Program Testimonial):
This experience is something unforgettable. It taught me to appreciate the small things I take for granted in the US. It put in the shoes of many immigrants in the US who are alone and scared and cannot understand anyone. Now I can take this experience with me back home, and use it to help others, which was my goal coming into this trip.

7- How would you describe your accommodation, meals, security (e: host family, on-site, shared)

My host family was amazing! My host mom fed me more than enough and treated me very well. I felt secure in their home, specially when I lived right next door to the police station. My host family made sure I was happy in their home. I will miss them a lot!

8- What was your favorite memory of this trip?

The close relationships I build with some of the people. The fun memories I had with the children's at the child care center. The hugs and the talks at the dinner table I had with my host family. And the laughs I had with my Spanish teacher. I will miss it All!!

9- How was the ABV USA support prior traveling?
Sarah was super nice! Always called me back and made sure I understood everything and emailed a lot of information prior to my trip

10 – Are you willing to speak to other potential ABV volunteers?

YES!!!