Volunteer Name: Nathan Werner

Project Location: Xela, Guatemala
Volunteered at: Child Care/Teaching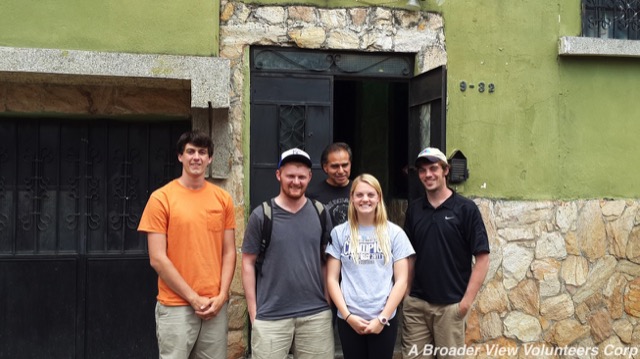 1- How was the local ABV Coordinator and the support provided in-country?

I didn´t need the ABV support much while in-country, but when I did they were helpful. They made sure we knew how to get to the necessary places, and gave us their numbers to use if we needed anything – overall I was satisfied.

2- What was the most surprising thing you experienced?

Although I knew about it prior to coming, the most surprising thing was how poverty-stricken the area was. There are quite a lot of homeless people, and there were stray dogs everywhere.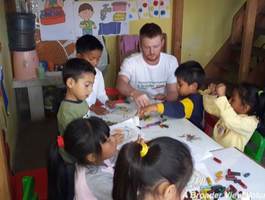 3- What was most difficult to experience?

It was most difficult to experience the language difference. My Spanish is not very good, so communication could be hard. The language immersion classes improved my Spanish, but not quickly enough to make me feel comfortable holding conversations.
ABV: you only had 1 week of Spanish immersion, we always ask volunteers to practice some Spanish prior arriving in country.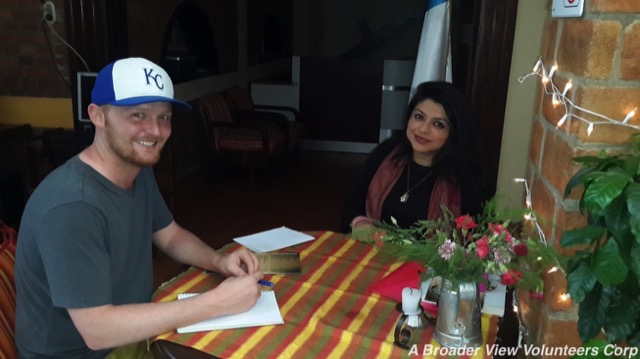 Volunteer in Guatemala Teaching Program
4- Any tips for future volunteers… (clothing, travel, personal items, donations)

Don´t forget a poncho/raincoat/umbrella, as it rained quite a bit in the evenings. I came in May, and it was quite hot, so don't pack a lot of heavy clothes. Make sure you have travel arrangements prior to leaving, as you don´t want to be caught in an unfamiliar country not knowing where to go.
ABV: all volunteers have the contact information of the coordinator to set up some arrangements for tours and trip.


5.1-Other things volunteers should know:

a. The city is more safe than it was made out to be.

b. You won´t be as homesick as you think you will.

c. There is plenty to do to entertain yourself, but there isn´t a lot of down-time other than the weekends.

d. Tortillas make most meals better.
ABV: In the orientation guide we say the city is safe and all the reviews of our volunteers in our website say the same. Volunteers get home sick after 4 weeks, but it goes away after some days. Downtime can always be discuss with our local coordinator.
6- Personal Paragraph (ABV Program Testimonial):

I am very happy to have decided to volunteer in Xela. The city can be beautiful, the kids were awesome to work with, they food was amazing and I can honestly say I´ve never experienced something like this. At first I thought I´d miss the States, but by the end I didn´t want to leave.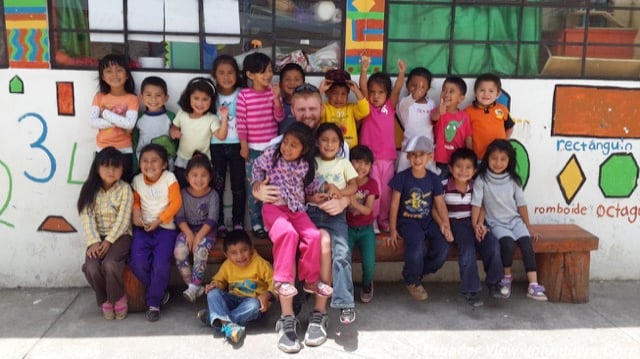 7- How would you describe your accommodation, meals, security (e: host family, on-site, shared)

All accommodations were about as good as I could have hoped for. We lived with another volunteer who knew Xela, and he was very helpful to have. The meals from the host family were usually delicious, and I always felt safe both at the host family´s home as well as in Xela.
8- What was your favorite memory of this trip?

My favorite memory of this trip has to be working with all the kids at the school. The fact that they were always so happy to see me made it easy to go every morning. Also, visiting Lake Atitlan was a memory I won´t soon forget.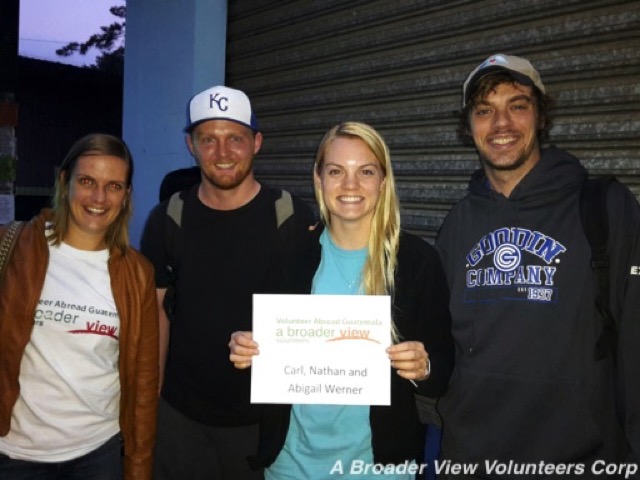 9- How was the ABV USA support prior traveling?

Overall the ABV support was great. We did have an issue before we left where we didn´t know what our bus to Xela was going to be, but we called and got our tickets emailed to us. Other than that everything went smoothly.
ABV: the local coordinator email that information to the volunteer prior traveling, if you have any delay call ABV US or email the local coordinator a couple of days prior traveling.