Volunteer Name: Yolanda Gomez

Project Location: Xela, Guatemala

Volunteered at: Mother and child shelter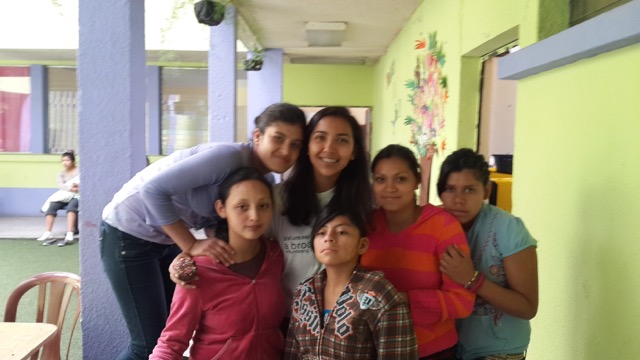 1- How was the local ABV Coordinator and the support provided in-country?

They were very helpful with everything and put us in contact with other ABV volunteers in Xela.
2- What was the most surprising thing you experienced?
Nothing. I didn´t come with too many expectations, just with an open mind, so I had a great time. 

3- Any tips for future volunteers… (clothing, travel, personal items, donations)

Know what weather you´re traveling in (i.e. rain season, summer, etc). Don´t bring too many clothes; there are many very affordable dry cleaners in Xela so you can get your clothes washed often. If you´re voluxnteering at the mother/child shelter, bring lots of baby and girl clothes, shoes and toys. Other donations such as nail polish, notebooks and makeup can be found in Xela at the markets at a very affordable price.
4-Other things volunteers should know:

a. If you take enough donation for all of the girls, to get something, give it to them directly so that they can keep it when they leave the shelter.

b. Travel while you´re in Guatemala. It´s a very beautiful country.

c. Practice your Spanish a lot! You´ll get the most out of your time at the shelter if you can communicate with the girls.

d. If you´re proficient in English and Spanish, ask the shelter director if you can teach the girls English. I taught English classes 3 days a week and it was very rewarding (my other 2 days I help with infant stimulation or hung out with the girls).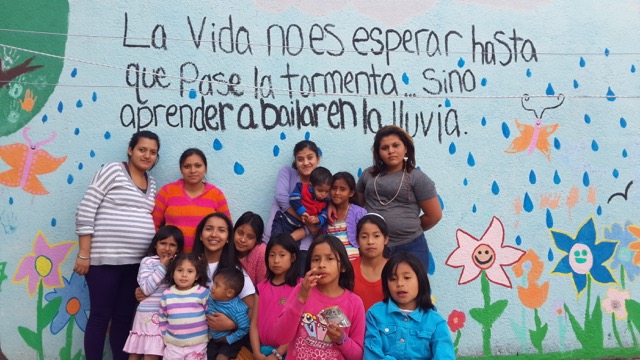 Volunteer in Guatemala Child Care Program
5- How would you describe your accommodation, meals, security (e: host family, on-site, shared)

I love my host family! They´re great. Vero was very welcoming and took into consideration foods we do or do not like. She cooked amazing traditional Guatemalan dishes as well as non-Guatemalan foods such as Chinese and Mexican food. My roommate and other housemates were really great as well. 

6- What was your favorite memory of this trip?

I had so many! But, if I had to pick one then it would be my last day.
7- How was the ABV USA support prior traveling?
They were great and kept in contact prior to my trip. They also notified me of other ABV volunteers that would be in Xela during my stay, which was very nice.

8 – Are you willing to speak to other potential ABV volunteers?

Absolutely! I can give travel, personal, and program/location advice to anyone who´s considering Xela for their volunteer program.