Volunteer Name: Temidire Alesh
Project Location: Antigua, Guatemala
Volunteered At: Nutrition project
How was the local ABV Director and the support provided in-country? They were generally very helpful What was your favorite memory of this trip? Playing with the kids and seeing them so happy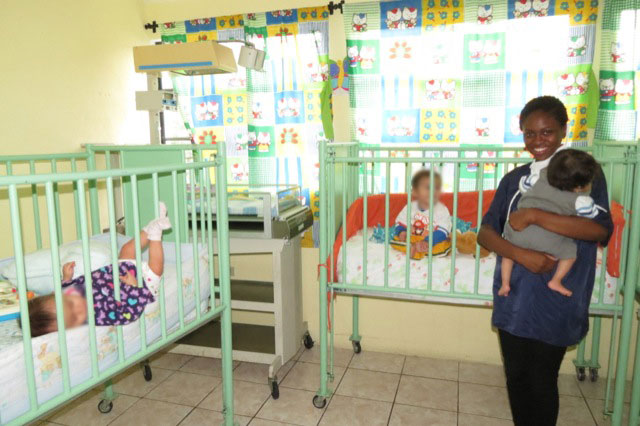 How would you describe/rate your experience working with the ABV staff in the USA? It was a pretty phenomenal time! I truly enjoyed volunteering with them.
What was the most difficult thing you experienced? Losing my wallet on a bus
What was the one thing you wished you were better prepared for? The weather. The weather was pretty inconsistent. It rained a lot, and I did not bring the proper gear for the rain
Any tips for future volunteers… (clothing, travel, personal items, donations, sightseeing etc) Girls, do not bring any heels to Antigua! The roads are not conducive for them. Bring sweaters, rain coats, rain boots and walking shoes, in case you decide to go on the many hiking or mountain activities that are available in the country. Make sure to visit Semuc Champay and El lago de Atitlan! They are breathtaking! Take the Spanish classes offered, they really really help with your Spanish as well as to meet other travelers. But most importantly, go with an open mind and you will really be able to immerse yourself in the culture and gain a fully rewarding experience overall.
Personal Paragraph (ABV Program Testimonial): I had a very wonderful experience in the school, at the volunteer sight, with the host family, everything! Guatemala is a wonderful city and ABV was very helpful in helping me attain a wonderful experience! Go with them!
Are you willing to speak to other potential ABV volunteers? Yes, sure!