Review Volunteer Lauren Warton in NEPAL Kathmandu Teaching in Special School program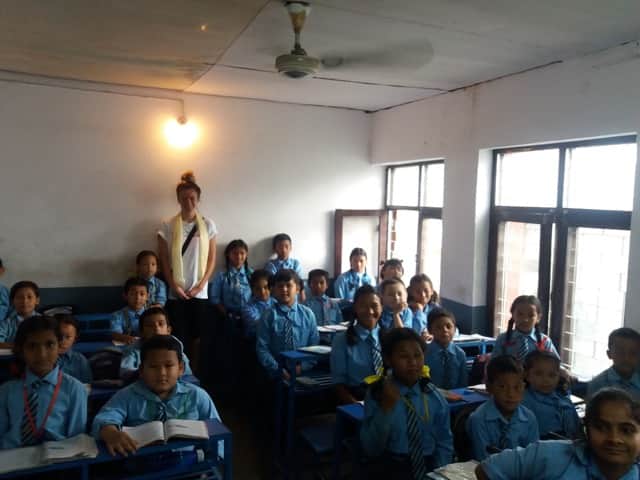 How were the local Coordinator and the staff and the support provided in-country?
The coordinators are super helpful + always available to chat to when I need help or have problems.
What was the most surprising thing you experienced while in the program?
Cows that sleep in the middle of the road.
What was the most difficult thing you experienced while in the program?
First were at school –there was nobody who spoke much English and the principal was away so I didn't even know where my class was making somebody helped me but then had to leave their own class to do so. So be proactive, start lessons, bring any school material to teach English.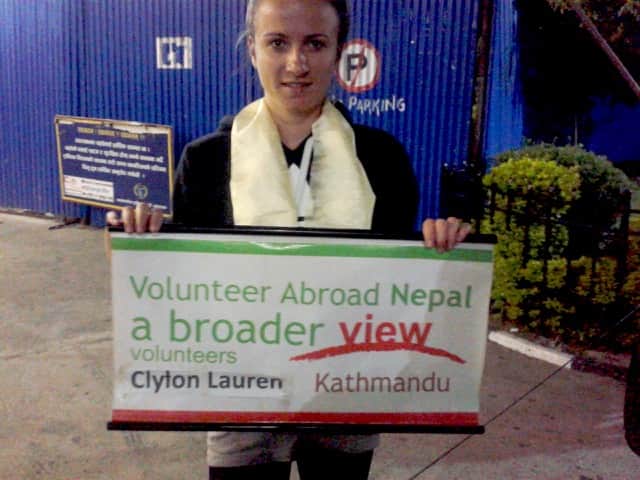 Any tips for future volunteers….(clothing, travel information, packing, sightseeing, donations)
Pokhara is a great place for a weekend away. Pack light, because cheap weather appropriate clothes can be purchased in town.
Other things volunteers should know:
It is helpful to learn some basic Nepali phrases before you arrive, and pack bug spray!
Catch the US$6 bus to pokhara!
Personal Paragraph (volunteer program testimonial):
Overall I had a great experience in Kathmandu. I loved the other volunteers at the home
Stay, coordinators' family, and all of the sighting /things etc. My volunteer placement at the
School was not expected however, I hope that I will help in other ways, for examples
Fundraising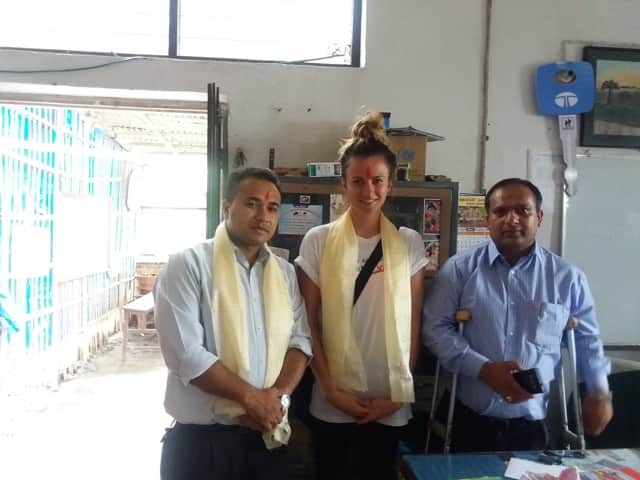 How would you describe your accommodation, meals, security?
I felt very welcome, secure + at home staying with the local coordinators family, moms were always great.
7.  What was your memory of this trip?
I will have great memories of our homestay in Thali, weekends in Thamel + trip to Pokhara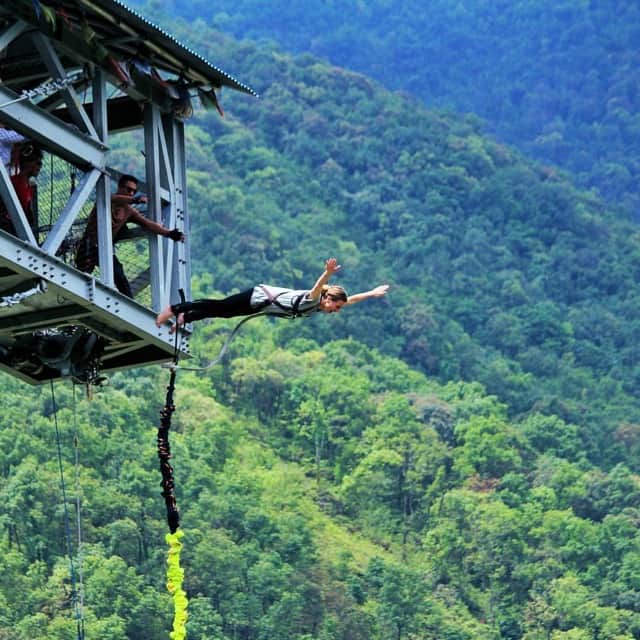 8. How was the information you received from ABV prior to traveling? (emails, website, support) was there anything missing or should be included to prepare other volunteers?
Good!! Further volunteers make sure you read the overview
9. Are you willing to other potential ABV volunteers about your volunteer experience?
Yes!