Volunteer name: Katherine Morrison
Project location: Cusco, Peru
Volunteered at: Orphanage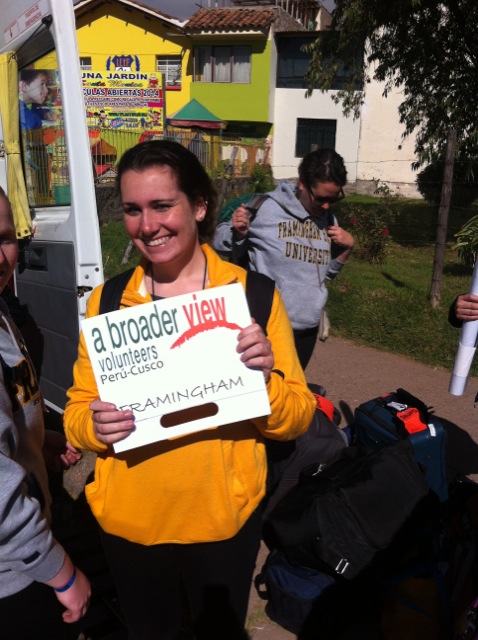 1. How was the local ABV Coordinator and the support provided in-country?
Our local coordinator was excellent. She was able to answer any questions that we had and helped us learn how to navigate around the city via walking or public transportation.
2. What was the most surprising thing you experienced?
The most surprising aspect of this trip proved to be how well receipted we were by the students and girls at the orphanage.
3. What was the most difficult to experience?
The most difficult aspect of the trip will be leaving these two places, especially the orphanage where we have formed great bonds with the girls.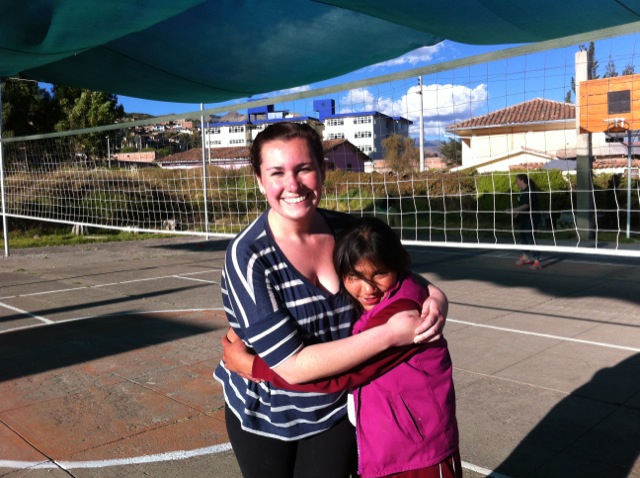 4. Any tips for future volunteers... (clothing, travel, personal items, donations)-
In regards to donations, we brought mainly clothes and school supplies. A couple of things that would have been a good idea to bring is travel-sized hand sanitizers, creams or sprays from places like Bath and Body Works or a local drug store.
4.1. Other things volunteers should know:
a.- Be prepared to embrace a totally new and exciting culture with new foods and opportunities to explore the beautiful city.
b.- Be open-minded with everything!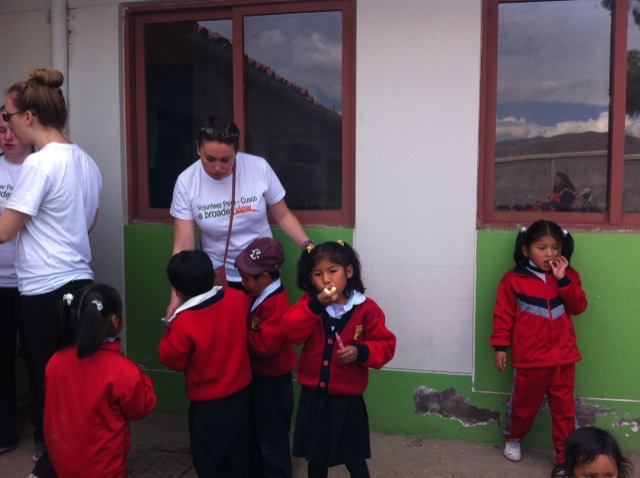 5. Personal Paragraph (ABV Program Testimonial)
Overall this experience volunteering through ABroaderView has been one of the most life-changing and eye-opening experiences. Often the business and chaos of everyday life catches up with us but volunteering here in Cusco has allowed us to make new friendships and be immersed in a culture all its own which I personally value more than anything.
6. How would you describe your accommodations, meals, security (e. host family, on-site, shared)
Everything was excellent!!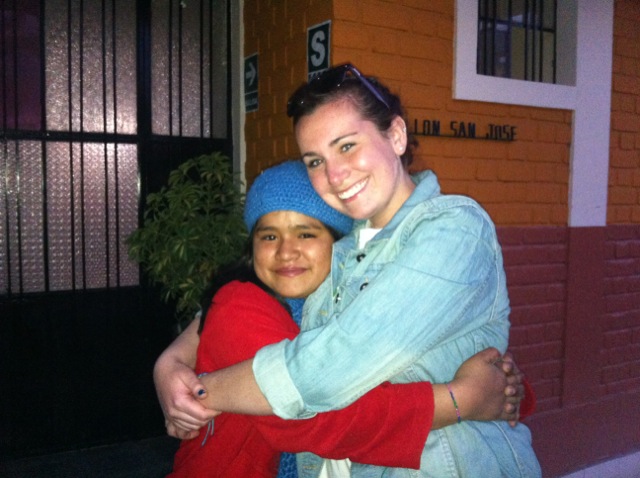 7. What was your favorite memory of this trip?
Machu Picchu is definitely one of my favorite memories excursion-wise; however, the most rewarding memory is singing songs from Frozen with the girls from the orphanage.
8. How was the ABV USA support prior to traveling?
We mostly communicated through the support group via our professor who helped us to coordinate this trip.
9. Are you willing to speak to other potential ABV volunteers?
Absolutely ! 



Check more mission trips Volunteer Reviews here