Volunteer Name: Susan Ellefson

Project Location: Cusco, Perú

Volunteered at: Orphanage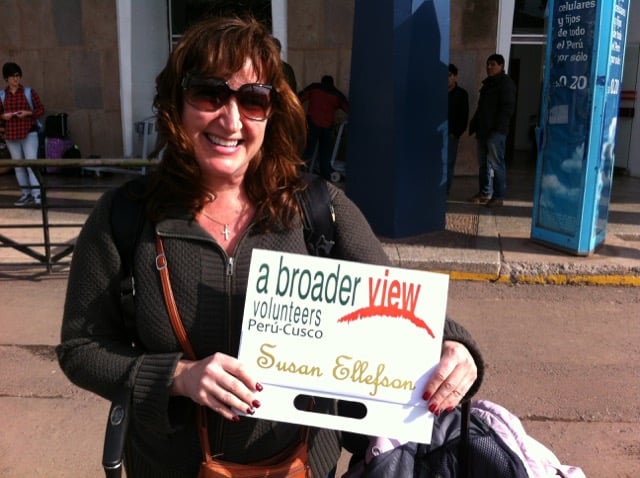 1- How was the local ABV Coordinator and the support provided in-country?
The local coordinator was wonderful. She spent long hours outside of my volunteer time to help me get familiar with Cusco.  She helped me to arrange my trip to Machupìcchu and make the donations delivery to different orphanages.  She even spent a whole evening helping me to buy Christmas presents for my entire host family!
2- What was the most surprising thing you experienced?
I knew all about altitude sickness and had discussed the preventive medicine with my doctor (I elected not to take it due to the side effects). I thought I had rested enough and was being quite "low key".  I was surprised by the intensity of the headache and exhaustion from the sickness.  I didn't get sick until Day 2 but I was quite ill for one day.  The coca tea helped!
3- What was most difficult to experience?
ABV did a great job in preparing me for the fact that Cusco doesn't necessarily run as efficiently as someone from the USA might expect.  What I didn't expect was the schedule confusion that being here over Christmas and New Years caused.  The orphanage changed their schedule (seemingly daily) without informing ABV.  I ended up with far less time with the children that I would have liked.
ABV: as stated in our orientation, programs may have different schedules for holidays, and you need to adapt to the new changing schedule for xmas and other holidays.
4- Any tips for future volunteers… (clothing, travel, personal items, donations)
4.1-Other things volunteers should know:

A) Layer your clothing.  Even in summer, it can go from quite warm to very cold.

B) If you bring donations of gifts, check with ABV and confirm your assignment "before" you purchase them. Some things are not allowed by the orphanages.
 Example:  One didn't allow nail polish while another readily accepted it.

C) Bring a good rain poncho and umbrella

D) Try all the food!  It's amazing!

E) Take the preventive medicine for altitude sickness

F) Consider whether you want to volunteer during Holidays.  If you want to visit Peru and experience warm/wonderful customs, it's great.   If you truly want to go to simply volunteer, it's not the best time to go.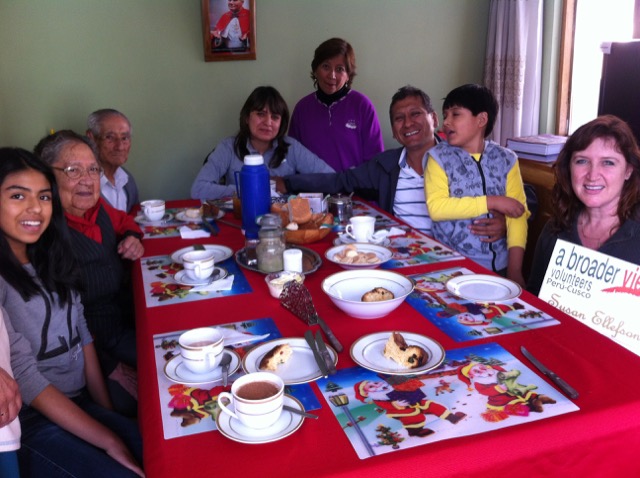 5- Personal Paragraph (ABV Program Testimonial):
ABV lived up to everything they promised.  In two weeks (with immersion classes), I expected to learn the language better and experience the local customs.  I did NOT expect to be chatting away with the family over dinner and to have made life-long friends.   While the schedule for volunteer work was different because of the holidays, the experience was way above my expectations.
6- How would you describe your accommodation, meals, security (e: host family, on-site, shared)
The house was really nice and in a safe neighborhood.  I had my own room and for the first week, I had my own bathroom (until another volunteer arrived).   The food was fabulous!  Laundry facilities were not far away by taxi and very inexpensive.
7- What was your favorite memory of this trip?
Favorite memory?  Unfair to make me choose!  ;)
Here are my top favorites:

A) Church on Christmas Eve in Spanish and Christmas dinner with the family

B) The two children in the house yelling "Susan's home" and fighting over who sits next to me.

C) An alpaca at Machu Picchu "photo-bombing" my picture

D) The big hugs from the orphans!

E) Understanding the jokes and laughing with everyone else (rather than waiting for someone to translate for me).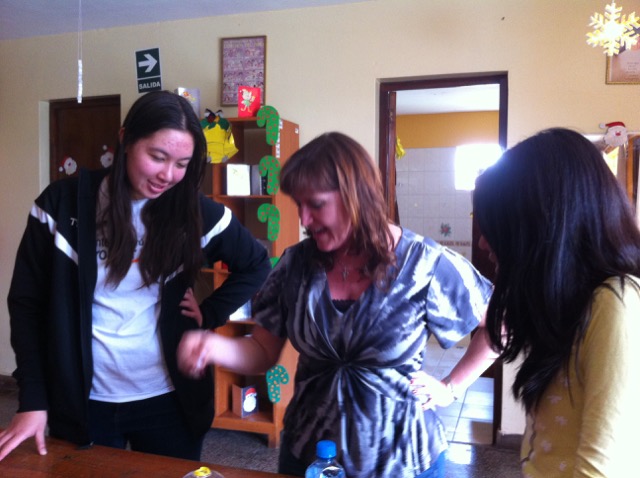 8- How was the ABV USA support prior traveling?
ABV was very helpful.  I had accurate expectations for the accommodations, a good understanding what to pack, and they cheerfully answered a non-stop barrage of questions from me with regards to fundraising, etc. Excellent!
9- Are you willing to speak to other potential ABV volunteers?
I'd be happy to talk to any future volunteer.