Volunteer Name:  Ethan Shire
Project Location:  Cusco, Peru
Volunteered at:  Kindergarten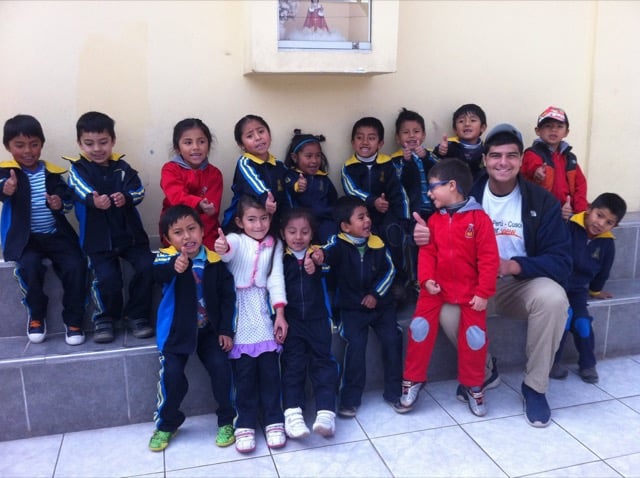 1- How was the local ABV Coordinator/staff and the support provided in-country?
Beatriz was extremely useful and available for all concerns we had.  She helped us when we were trying to make plans for the weekend.
2- What was the most surprising thing you experienced?
Program:  The similar the Cusco kindergarten classroom seemed to my classroom in the U.S.
Host Family:  My host mother, Martha, was the sweetest, most caring person.  She went above and beyond for us.
Country:  I was surprised by how kind and considerate the people were.
3- What was the most challenging thing you experienced?
Program:  The children in my classroom didn't speak any English, so I had to rely on my Spanish to communicate with them.
Host Family:  It was a little bit cold in my apartment, but everything was great.
Country:  The lack of lighting in our neighborhood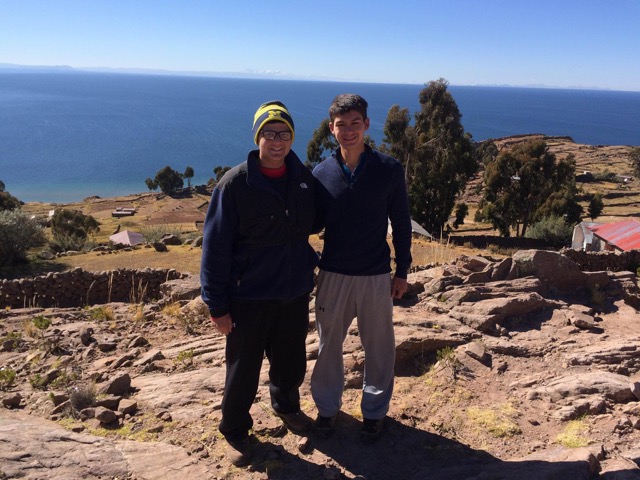 4- Any tips for future volunteers… (clothing, travel, personal items, donations)
1.  Cusco is colder  than I had anticipated.
2.  If you wear contacts bring glasses as well, because it's tough to wear contacts everyday with the altitude.
3.  If you travel to places in the sun, bring sunscreen.
5.1-Other things volunteers should know before coming here:
(thats not in the orientation guide)
a. If you want to change your dollar bills, check them to be in perfect condition.
b. Many cafes and restaurants in the area have wifi.
6- Personal Paragraph about the experience (ABV Program Testimonial):
I really enjoy my time here in Cusco with ABV.  I got to learn and live in Cusco like a local, not as a tourist.  This was a great opportunity and I love getting involved in the community through teaching at the kindergarten.
7- How would you describe your accommodation, meals, security, friendliness, quality others:
Martha was extremely accommodating and surprised us with whatever we needed.  I am vegetarian, so she cooked me exclusively vegetarian meals which was very thoughtful of her.  Our neighborhood was not well lit at night, but I still felt safe
 all the time.
8- What was your favorite memory of this trip?
Program:  I got to teach a lesson on the alphabet to the kids at the kindergarten, in English and Spanish.
Host Family:  Martha was so useful in helping us plan our trip to Lake Titicaca, then she did the laundry for us twice.
Country:  The view from the island at Amantani on Lake Titicaca.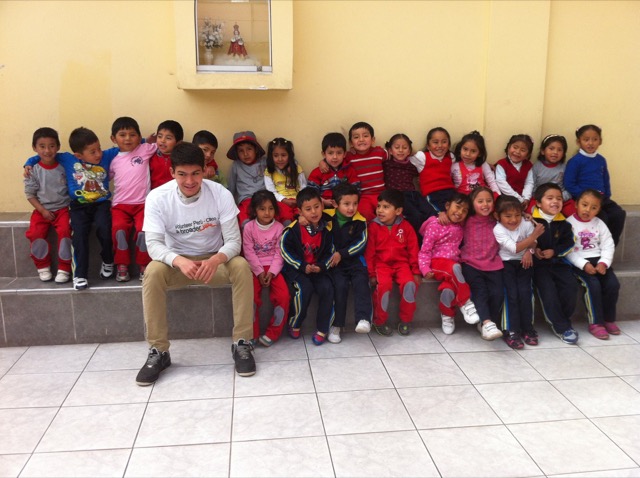 9- How was the ABV USA support prior traveling?
They were supportive, I know Sarah always responded to my parents' calls.
9.1- What do you think about the reservation system online?
It was very easy
9.2- Who did you find Abroaderview website (keywords, search engine, word mouth to mouth, recommended by .., other)
My friend Daniel who I did this trip with, found it on line.
10 – Are you willing to speak to other potential ABV volunteers?
Yes!