Have you been thinking about traveling abroad and you're not sure where to go? Maybe you haven't really been thinking about volunteering at all. Or maybe you volunteer all the time and you're looking for your next volunteer location. Either way, you're going to find a great experience in Brazil. That's because Brazil is a spectacular country that offers some of the best views, people and a whole lot more. You're going to find a little bit of everything here, and you're going to be more than happy that you went.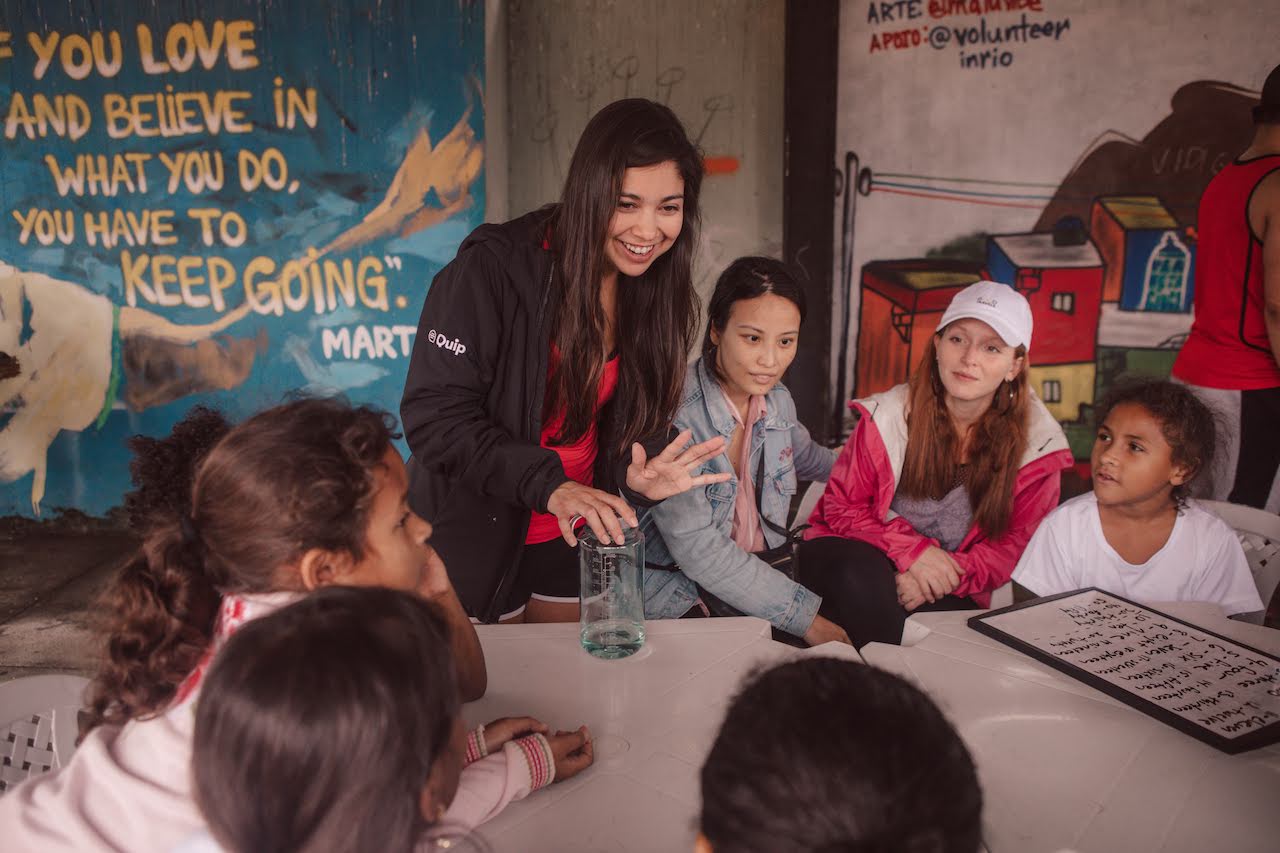 What's really great is that you can give back to the people who need your help and you can enjoy yourself at the same time. Why make sacrifices when you definitely don't have to? You may even be surprised at just how quickly your volunteer experience in Brazil actually passes by, and you're going to be even more surprised at how much of an impact you can make. Whether you take a short trip or you travel for a longer trip, when you volunteer in Brazil you're going to really experience the country, the people and more.
7 Reasons Brazil is the Place to Go When it Comes Time For Your Next Volunteer Experience
First, let's take a look at just why you would even want to go to Brazil. What's so great about Brazil? Why should you be putting this specific country at the top of your list? Maybe you've already decided that you're going to volunteer, but if you haven't yet determined where, this is where we're going to tell you why Brazil is the first destination that you should be looking at. There are far more reasons than we could possibly list here, but we're definitely going to try.
Program opportunities for anywhere from 1 to 8 weeks.
6 different programs to let you volunteer in areas that matter to you.
Additional opportunities offered through classes, tours and even more within the community.
Warm climates all year around with no 'winter' temperatures.
Spectacular cultural and natural experiences to explore.
Amazing festivals and fairs during the summer months.
Beaches, tourist sites and plenty of amazing cities to experience.
10 Ways to Spend Your Downtime While You're Volunteering in Brazil Over the Next Year
What about when you're not volunteering? Did you know that you're going to have a whole lot of free time available when you're volunteering in Brazil? You don't have to spend the entire time working and in fact, we don't want you to. Instead, we want to make sure that you have plenty of time to sit back, relax and enjoy yourself. Whether you want to hang around with the locals in the area you're volunteering in or you want to travel out and around the country, we're definitely going to help you.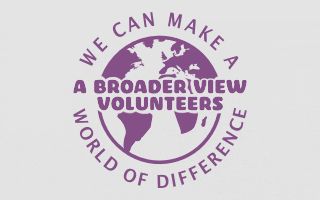 Where Can I Volunteer in Brazil and How Can I Start?
Relaxing on the beaches of the Atlantic.
Experience some of the amazing tourist spots like Christ the Redeemer, Sugar Loaf and the Escadaria Escelaron.
Learn about the cultural background of the city and the country as a whole.
Watch a sporting event (especially football).
Interact with new people and learn about their culture firsthand.
Take Portuguese lessons to improve your skills for the program and beyond.
Enjoy shops, restaurants and other leisure activities (such as hang gliding) throughout the region.
Explore historical buildings and streets in a range of different styles.
Enjoy local music, paintings and all different forms of local art.
Explore, explore, explore, wherever and whenever you have the chance.
6 Top Volunteer Programs You Should Check Out in Brazil and How You Can Start Giving Back
Okay, so just which programs are actually available in Brazil? Where could you be supporting the community and what could you be doing in order to give back? You might be surprised at the different programs we have and just what they're actually involved in. But if you're interested in just about anything you're going to have a great time on your mission trip in Brazil. That's because we strive to create some of the best opportunities not only for the people that we are coming to help, but for the team of volunteers that we bring along.
Art/Graffiti/Urban Gardening
Urban Gardening
English Language
Child Care/Support
Construction
Youth Athletics/Sports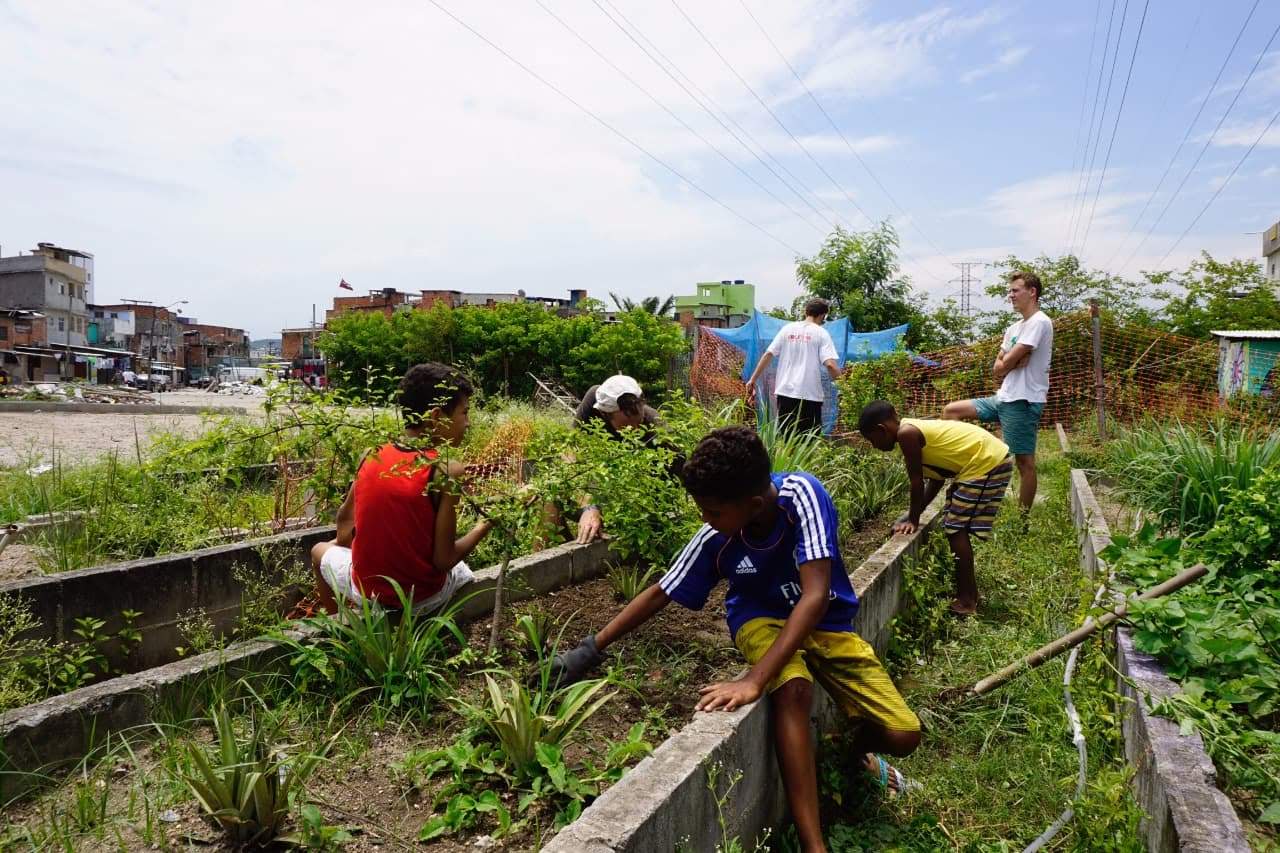 Art/Graffiti/Urban Gardening – In this program we help out the locals to learn more about art as a way to express themselves. We do this by encouraging artists throughout the region to work with children to get them more involved in the arts. That's because it can be very difficult for children in these regions to have access. With so much poverty and so much else that the children are needed for it can be time consuming and just impractical to introduce them to art. However, the addition of art into their lives and the lives of the entire community can greatly improve the morale and engagement of the society as a whole.
Urban Gardening – Gardening and farming are great ways to make sure that a family has plenty of food to support themselves, but it's not possible in all parts of Rio de Janeiro. That's why we have a program to help teach urban gardening. This program helps the community learn how to nurture and care for different plants as well as which plants are best for medicine and nutrition. This way we can help with the healthcare needs of the population while also making sure that they have plenty of food to eat. It also gives them free access to fruits and vegetables that the community needs.
English Language – Teaching English language classes helps to prepare the people in the region for the jobs that they might find. It allows anyone to interact with the tourists who come into the region, which makes them better prepared for jobs and also makes sure that they can interact with those visitors more easily. This can actually help to increase professional opportunities. And you don't need to be experienced as a teacher in order to help with these courses. Any volunteers can do it.
Child Care/Support – Helping with children is a program that many people really enjoy, and it's one that is extremely important in this community. Children are generally not given the level of support and care that they could use to help them enjoy their childhoods and that's where you can come in. This program is similar to a day care service and helps to teach the children in some small ways, but primarily gives them access to love, play, nurture, food and more while their parents are working or attempting to improve their own education to provide a better life.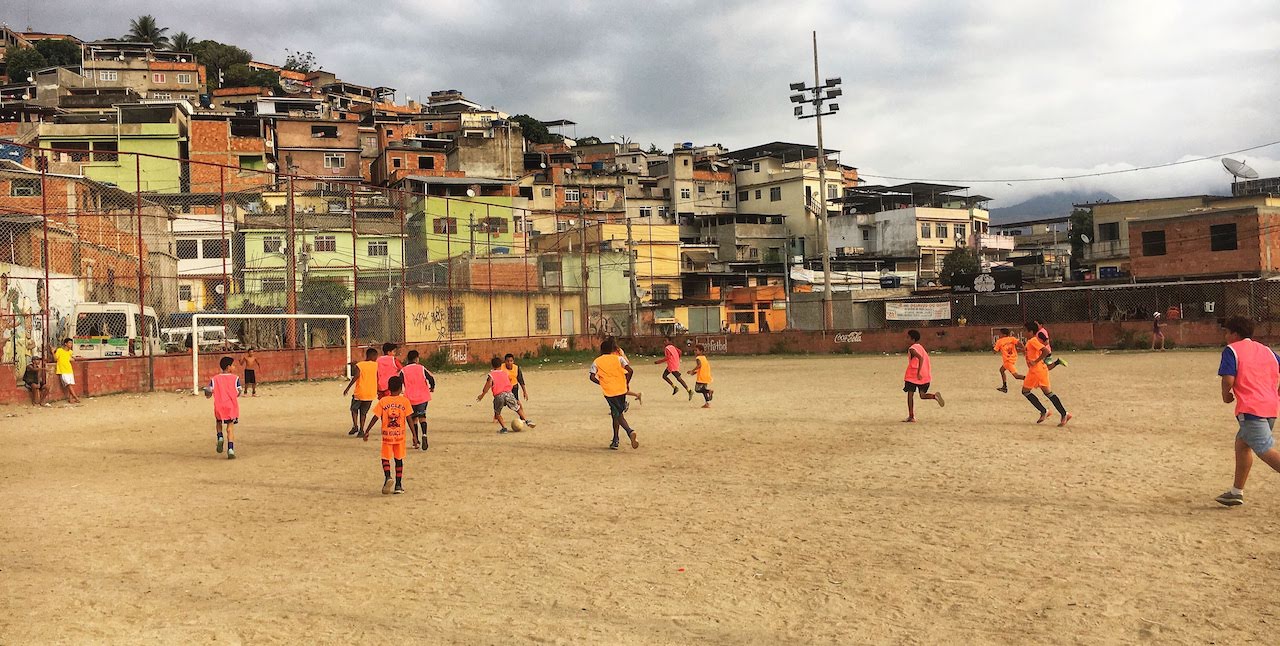 Construction – If you're willing to help out with construction there are always plenty of project available. That's because the construction team could be involved in anything from landscaping and painting to full-fledged construction. If you're willing to put in manual labor this is the way to go and you don't need to have any kind of training or experience. You just need to be a little flexible about what you consider the right way to build to be. That's because building in this region could be with just about any type of materials.
Youth Athletics/Sports – Playing with the youth of the area is definitely an important and fun way to spend your time. Teaching different types of sports and engaging in athletics with the youth will allow them to just plain have some fun. It can also help keep them off the streets and make sure that they're getting as active as possible. Sports and athletics can encourage children to get involved and it can help those who are coping with difficult situations in a number of ways. This program gives you the opportunity to just get out there and have fun, but still make a difference overall.
11 Types of People Who Are Needed to Start Volunteering in Brazil to Make a Difference in Their Lives
Do you feel like maybe you're not the type of person that we need to volunteer in Brazil? Maybe you're not sure just what you could be doing or why we would need your services. Well, we're going to tell you exactly what type of people we're looking for and what we would like from you in order to be the 'right' volunteers. That's because, you're right, we are looking for certain types of people. And if you can fit these qualifications then you're definitely the type that we're looking for and that we want to bring onto the team.
Those who are motivated to make a difference in the world.
Those who enjoy working with others in different age groups.
Those who enjoy the opportunity to explore new cultures and new parts of the world.
Those who are open to new experiences and people from different backgrounds from them.
Those who are willing to donate their time and energy to make the world a better place.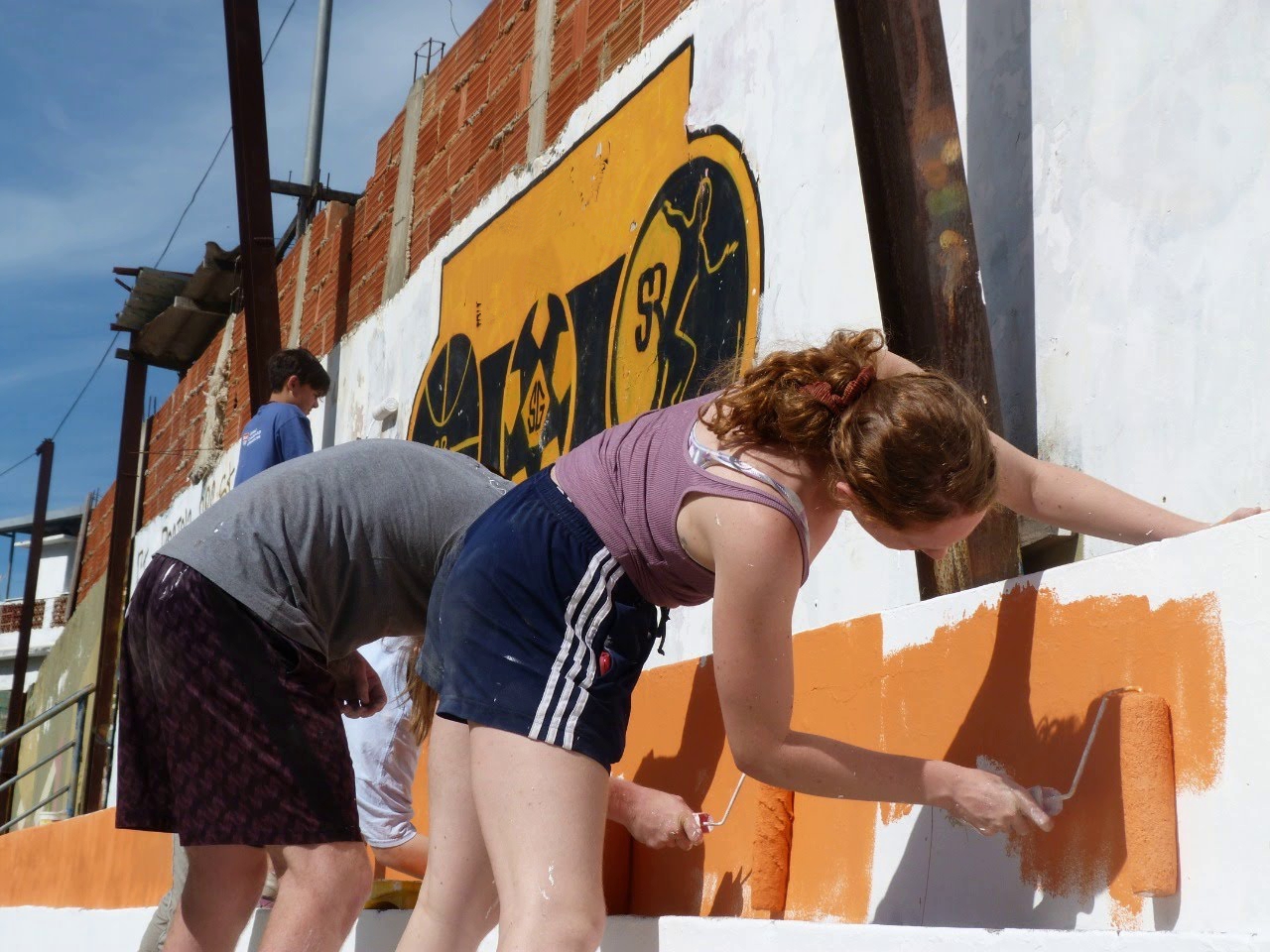 Skilled Trades That Are Always in Demand for Volunteering in Brazil
There are some situations where we do need people who have specific skills or at least specific interests. So, if you're looking to volunteer and you want to make sure that the interests or skills you have are going to match what we need then this is where you're going to want to look closer. These are the different things that we're interested in. And they're going to help you succeed even more in the programs we have. But keep in mind that you're not required to be skilled in these areas. You're just required to be interested in helping out in these areas.
Those with construction backgrounds or interest in building (no experience necessary).
Those with medical backgrounds whether fully licensed or not.
Those who enjoy working with children either through education, general care and support or sports and athletics (no experience necessary).
Those who want to get involved in causes that will improve the lives of those in the area through encouraging social change (no experience necessary).
Those who want to encourage healthy changes and lifestyle changes that will improve the lives of those in the area (no experience necessary).
Those with gardening, planting or artistic backgrounds or interests (no experience necessary).
As you can tell, there are a range of different types of people that we're actually looking for and if you can fulfill any of these 11 different categories you're the type of person that we're looking for. We want to make sure that we're bringing in people who care about giving back and who want to provide the level of support that's needed by the people of Rio de Janeiro. We're not as interested in specific skills as we are in the fact that you care about the people and you have a desire to make a difference. That's what the people really need.
10 Reasons Volunteering in Brazil is the Best Way for Your Entire Family to Spend Your Next Vacation
If your family always goes somewhere special or extravagant it can be a little more difficult to tell them that you're going to be volunteering for your vacation this year. But the truth is, your family will definitely understand and they're going to have a great time. You just need to know the right way to explain it and to let them know what's really going to come out of this trip. It's going to be a great experience, and we have some of the top reasons that people feel like this was just right for their family.
Give back to people who truly appreciate your help.
Contribute to making the world a better place.
Experience entirely new cultures and regions of the world.
Educate your family, friends and loved ones on entirely different people and places.
Get to know people from new places and build friendships that last a lifetime.
Explore historical and natural landmarks and cultural areas.
Have abundant free time to do the things you want to do.
Immerse yourself in a completely new language and learn new things.
Put your current skills to great use.
Learn brand new skills you can take with you forever.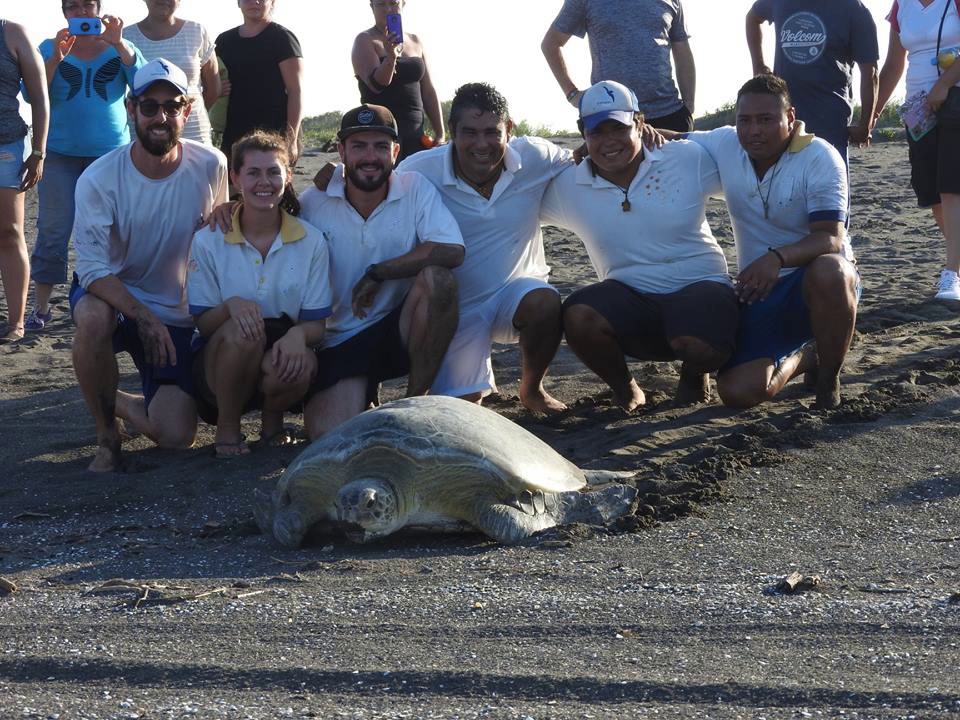 7 Steps to Setting Up a Gap Year in Brazil for Yourself, Your Friends and Your Family
Okay, so maybe now you've decided that this is going to be the right opportunity for you. Maybe you've already talked with the family and everyone is on board. But how are you going to get that trip booked? What are you going to do to make sure that everyone is ready to go when it's time? We have it all laid out for you and we're going to make it as simple as possible for your entire family to set up this trip. It's going to be a big one, but it's going to be worth it as well.
1. Select the country/city you want to travel to.
First up, you need to know where you're going. Or rather, you could start with step 1 or step 2. If you're going to start with a location you'll need to look at what specific places are offered. So, if you've decided on Brazil that means traveling to Rio de Janeiro. At this point we don't have any other locations in Brazil. If you were traveling to another country, however, you might have different city choices. So, if you did travel somewhere with choices and you had a preference for one of these cities you'd need to choose which one. If you've already selected the program you want you may or may not have a choice on the city that you want to travel to.
2. Select the program you want to volunteer with.
If you start here you're going to have the widest range of different programs to choose from and you can see which one appeals the most to you. Keep in mind that a few of the programs do have restrictions or requirements for ages or skills (such as the medical and dental programs). If you are volunteering in a country with different city options and you have already chosen a city that you'd like to travel to and volunteer in you may have some limitations on the program that you want to work with. Some programs are only offered in specific areas.
3. Tell us when you want to go.
Most of our programs are available at any time of the year, which means you can set up just when you'd like to travel and for how long. We have opportunities ranging from only a single week to 8 full weeks, so you get to choose what fits into your plans or your schedule. Our programs in Brazil are designed to start on Monday's, with orientation programs. But you can actually travel whenever you like and we'll have people there and ready to help you get set up.
4. Fill out the application.
Okay, so technically when you're telling us where and when you want to go you're going to be filling out the application. That's where you get to let us know all of the different information that you know about the program of your choice. We'll then get you approved quickly, within just 24 to 48 hours. That way, you can make a set plan and start working out the details of just what you need to do in order to be ready for your big volunteer experience.
5. Start fundraising.
This is an option step but it's one that you may want to check out. If you want a little bit of help to pay for the things that you're going to need you will definitely be able to get it through the fundraising system that we offer. If you want to do fundraising on your own you're welcome to do so. If you want to use our system you just need to fill out an application and we'll get you approved for this within 24 to 48 hours as well. That way, you can start getting some support.
6. Check the requirements.
You may need to book a flight, get a visa or get certain vaccinations in order to be ready to travel. Make sure that you're checking out the information that we sent you and that you're setting up all of the necessary arrangements. You'll also be able to check out some of the additional programs or add-ons that you can do and pay for upgraded services while you're in Mexico. For example, some areas may have options for additional meals, tours, classes, internet and more.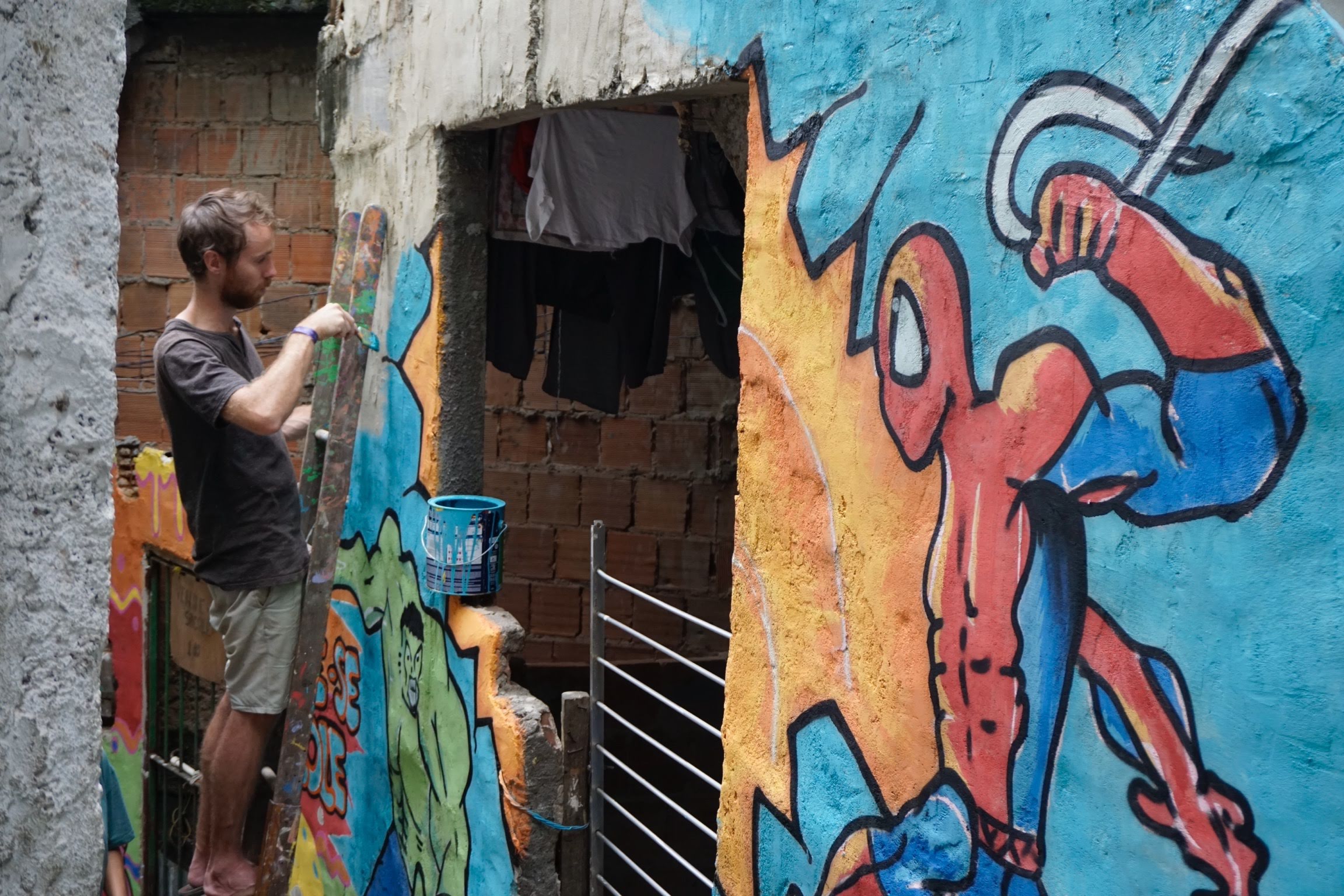 7. Stay in touch.
Make sure you're watching for any emails from us and any information in your account that will let you know about your next steps. All of your paperwork will need to be uploaded and final payments need to be made 45 days in advance of your start date. That way we can make sure that everything is ready and you're prepared for the trip of a lifetime. This is definitely going to be a great experience for you and for everyone around you.
If you're looking to travel to a completely new country and you want to make the most of your experience then traveling to Brazil is a great way to go. You're going to have so much fun that you'll never want to take another basic trip again. You'll be ready to volunteer in Brazil again the next time your family is taking a vacation. And we are definitely going to be more than happy to see you back in Brazil or any of our other programs (and so will the locals).
Other Blogs to read: