Are you ready to get started volunteering but you're just not sure where to start? Maybe you've never really thought about where you want to go or maybe you're pretty sure you want to go to Mexico but you're not positive. Maybe you've just got a whole lot of questions that you want answered. Well, if you've ever thought about a mission trip to Mexico or a volunteer trip of any kind, you're definitely going to want to take a closer look here because we're going to lay out everything that you need to know to make your trip great.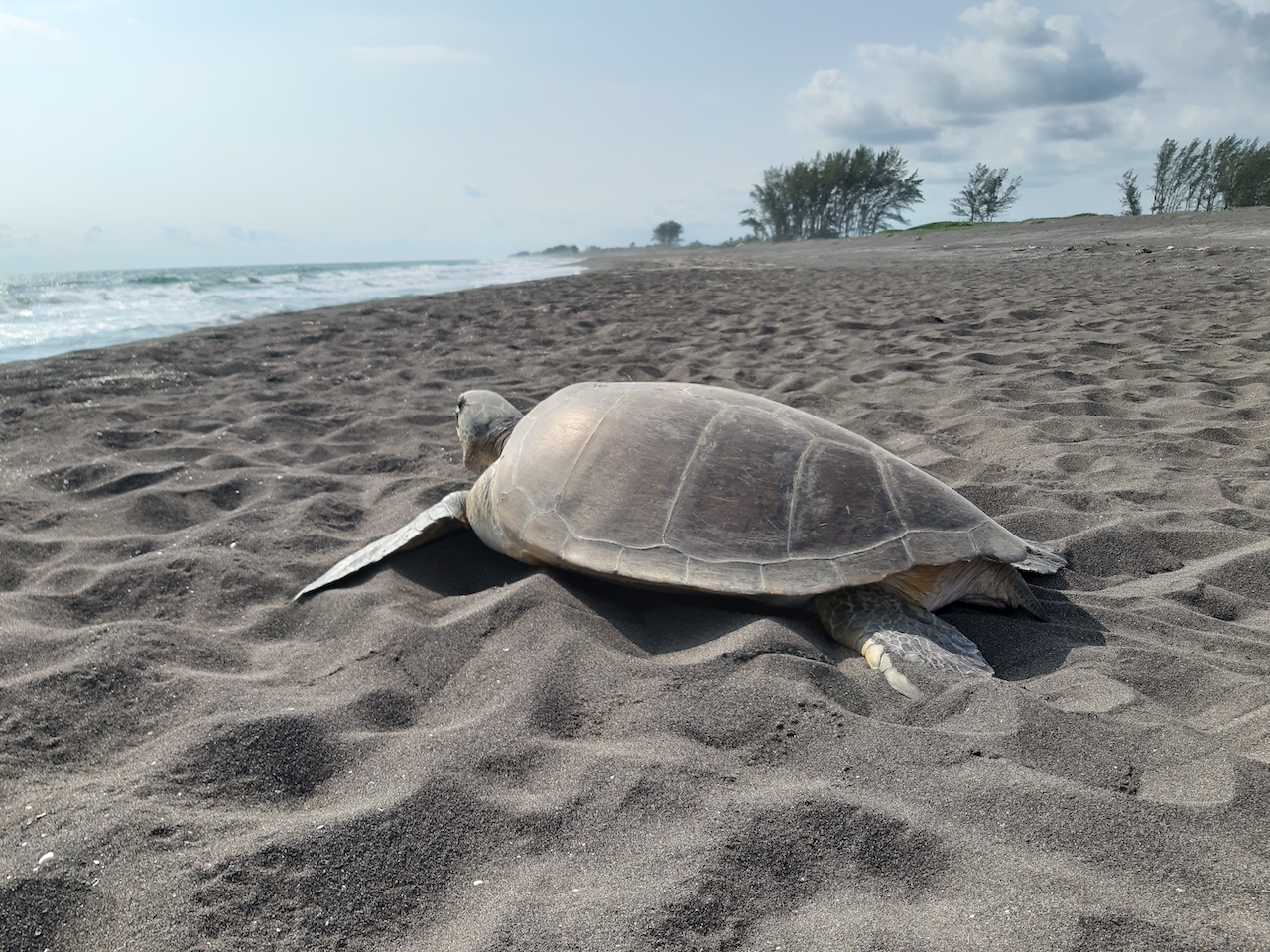 Many people think about going to Mexico for fun but they think of places like Cancun. When you're volunteering in Mexico you're traveling to some of the other areas. These are areas like Merida and Oaxaca, that have beautiful views and amazing things to offer, but also poorer communities and people in need. These are the areas where you can do the most good. But you can also have a great experience too. There's no reason that volunteering needs to be all about sacrifice. In fact, when you volunteer with A Broader View you're not going to feel like you're making a sacrifice at all.
6 Reasons Mexico is the Place to Go When it Comes Time For Your Next Volunteer Experience
Ready to start a trip but not sure why you want to go to Mexico? Well, the truth is there are a whole bunch of reasons that you should be considering Mexico. We're going to give you the best ones, but keep in mind that these are only the top hits. You'll find a whole lot more great reasons when you get there yourself.
Amazing landscapes, beaches, deserts and other natural wonders to explore.
Project opportunities range from only 1 week to get you started to 12 weeks for full immersion.
8 different programs to let you explore the areas that matter most to you.
Add on bonus programs to learn the language directly from the locals.
Experience new opportunities through add on tours, classes and more within the community.
Warm climates all year around with no 'winter' temperatures.
11 Ways to Spend Your Downtime While You're Volunteering in Mexico Over the Next Year
Once you've decided that you want to travel to Mexico you want to make sure that you're going to have some fun things to do, right? After all, you're only going to be working for a short amount of time while you're there. That leaves you with a whole lot of time where you get to make the rules and you get to do whatever you want in the community. If you're looking to really experience some fun and get to know the world around you there's a whole lot of different ways you can spend your downtime, but here are our favorites for while you're on your mission trip in Mexico.
Check out historical Merida with its colonial buildings, cultural views and amazing plazas.
Explore the history of the area through museums and art galleries.
Immerse yourself in the culture of Merida and Oaxaca (depending on where your volunteer trip in Mexico takes you).
Experience the shops, restaurants and other leisure activities throughout the region.
Truly explore the culture including cultural events and experiences with the locals.
Explore the ruins of Teotihuacan and Chichen Itza as well as more.
Enjoy the great outdoors including deserts, jungles, mountains and beaches.
Take Spanish language classes with the locals.
Engage in tours and classes to learn more about the community and the amazing things there.
Visit markets and shops to purchase unique, handmade items for when you return home.
Enjoy the local music, paintings and other forms of art.
8 Top Volunteer Programs You Should Check Out in Mexico and How You Can Start Giving Back
Language & Cultural Immersion
Medical/Nurse/Dental
Teaching English Education
Premedical/Prenurse/Predental
Child Care/Orphanage
Senior Care Center
Special Needs/Therapy Support
Women's Empowerment Program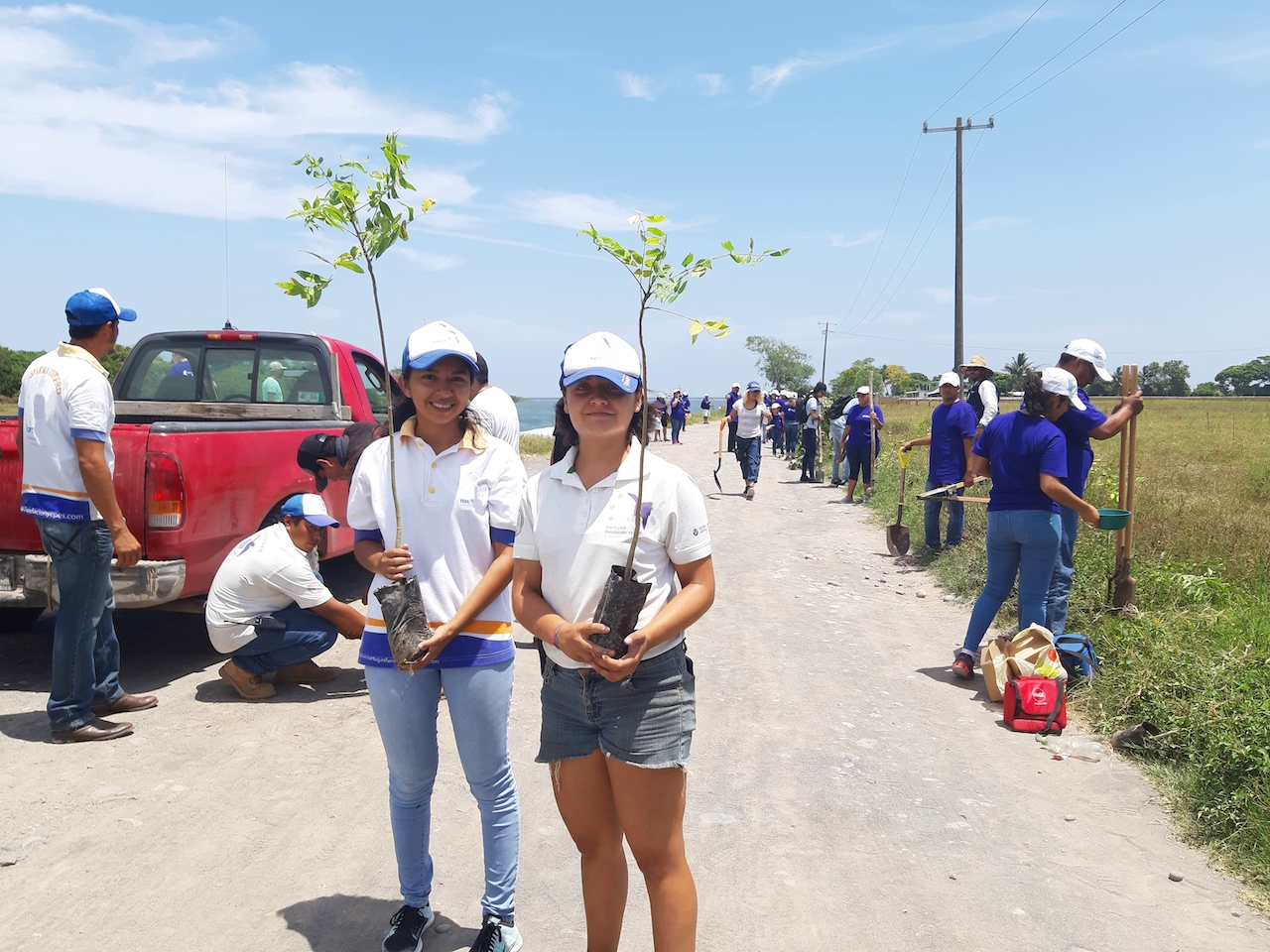 Let's take a little closer look at each of these, shall we? What program would you really want to get involved in and how can you make the biggest difference while sticking to your favorites? It's not as difficult as you might think.
Language & Cultural Immersion – This program is actually designed as an add-on to any of the other programs. With this option you're going to have the ability to really interact with the people, but as a student instead of a teacher. You'll be working with them to learn about their language and their culture. It's going to give you a little more opportunity to learn about Mexico and the city you're volunteering in specifically, and it's going to help you out when you return home too because you're going to know a completely new language.
Medical/Nurse/Dental – If you have medical training and licensing there are always opportunities to get involved with the people of your chosen city to help them with their medical needs. Unfortunately, in many poorer areas of the world and especially Mexico, there are regions where access to any type of medical care can be quite limited. If you have the medical background and knowledge to help you could be deployed making house calls, setting up hospitals and care facilities and educating the population on general health needs.
Teaching English Education – Teaching the English language and even providing some support for children in the way of arts and crafts, sports and just general care can be extremely important. In poorer communities or otherwise struggling communities it can be difficult to provide the level of support that youth need and yet, they are the future of the civilization. By working with these children teaching English and more you'll be able to help set them and their families up for a brighter future.
Premedical/Prenurse/Predental – If you haven't yet completed all of your training and licensing you can still be a great help for our volunteer programs in Mexico. You can work with individuals in many of the same ways as those with the full licensing, but under the supervision of other fully licensed individuals. You'll have the opportunity to help set up new programs and provide education and support for the children and adults who live within the region and may not have adequate access to the medical care that they need.
Child Care/Orphanage – There are far too many children who are currently suffering or barely surviving in the orphanages around the area. Even in areas where orphanages receive the basic support needed these children are still often neglected in some of the other ways that they need help. Providing love, encouragement and education to these children is extremely important and if you're the type of person who likes working with youth then this could be exactly the right place for you.
Senior Care Center – Another section of the population that can always use more help is the seniors. The elderly in poorer communities are general not given the level of support that they need in order to continue to live their lives with dignity. And a result, the senior center can use a great deal of support from those who are interested in working with the elderly. Most of the care needed here is providing support, love and compassion but there is also support needed for daily operations and creating programs for the elderly.
Special Needs/Therapy Support – Children and adults who struggle with special needs are most definitely in need of help in many communities around the world. You can get involved with these programs and help them to develop their own skills and in some cases learn to survive on their own. This program also works with those who need therapy and rehabilitation to get back to the level of life that they have enjoyed for the main portion of their lives. Through this program you could be helping entire families in dramatic ways.
Women's Empowerment Programs – In many regions you will find that women still don't have the rights that they are entitled to and these programs are designed to help fight for those rights. With these programs you'll be able to help advocate for women and create programs that enable them to not only gain their own rights but advocate for their families and provide for them as well. Working with women to encourage their own strength and abilities will dramatically improve their chances for success and will even greatly improve the chances of their family surviving and thriving overall.
10 Types of People Who Are Needed to Start Volunteering in Mexico to Make a Difference in Their Lives
Maybe you're thinking that you're not the type of person that we can use to volunteer in Mexico. Maybe you think you're just not cut out for this type of experience or that you don't have the skills that we need. Well, the truth is there are all kinds of different people that we can use in Mexico (and in any of our other volunteer programs as well). In fact, if you have any kind of interest in working with people and volunteering your time then we can definitely use you. But here are a few specific types of people we can always use.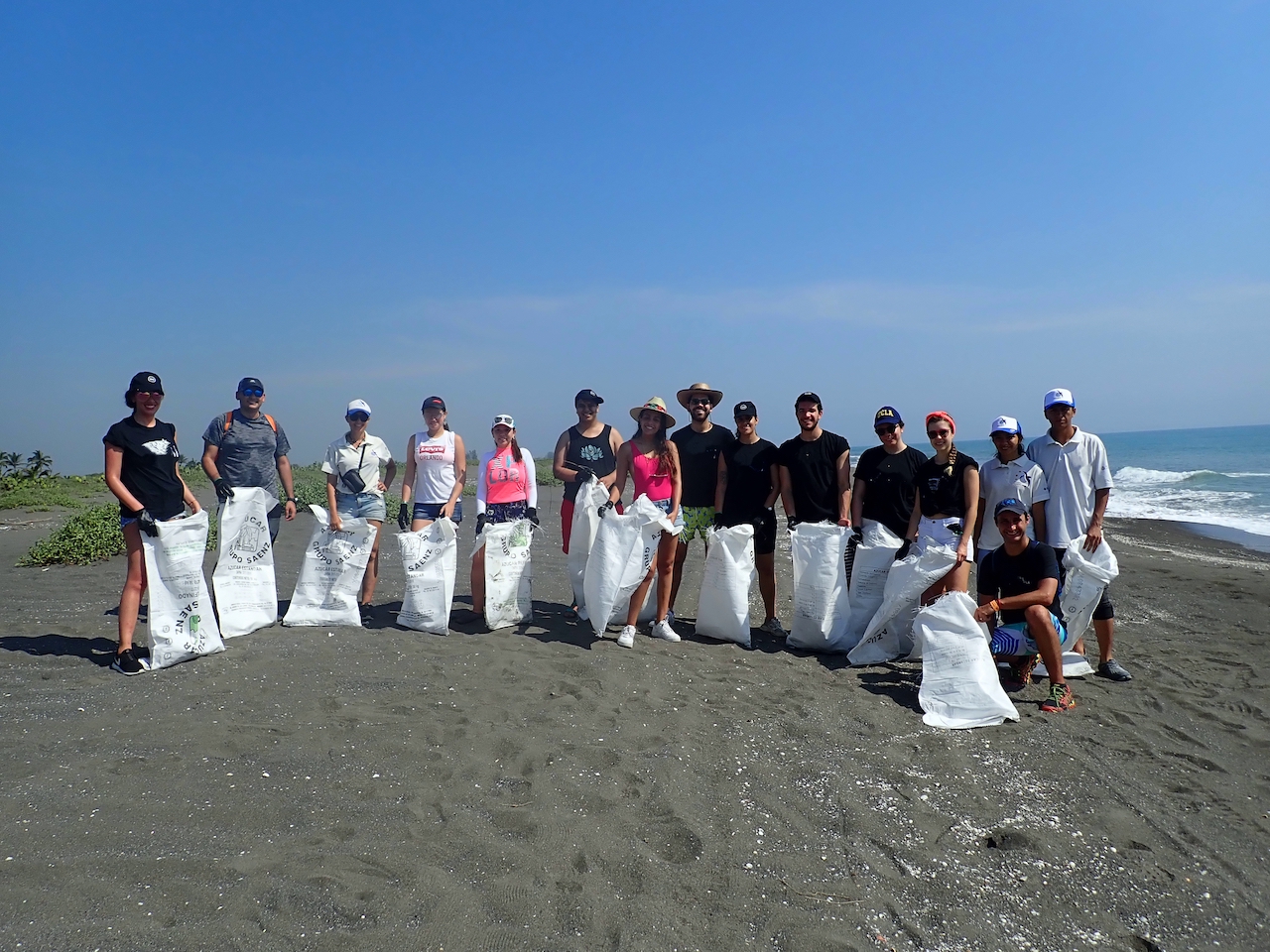 People motivated to make a difference in the world.
People who enjoy working with others in different age groups.
People who enjoy the opportunity to explore new cultures and new parts of the world.
People who are open to new experiences and people from different backgrounds from them.
People who are willing to donate their time and energy to make the world a better place.
Skilled Trades That Are Always in Demand for Volunteering in Mexico
Now, of course, we can also always use people with some different types of skills, so, if you fit the qualifications above, you may want to look at some of these things as well. These are some of the specific skills that we can always use in some of our programs, but keep in mind this is not an exhaustive list. If you fit any of the qualifications above you're definitely the type of person that we want, whether you fit any of the qualifications below or not.
People with construction backgrounds or interest in building (no experience necessary).
People with medical backgrounds whether fully licensed or not.
People who enjoy working with children either through education or general care and support (no experience necessary).
People who enjoy working with the elderly through support and general care (no experience necessary).
People who want to get involved in causes that will improve the lives of those in the area through encouraging civil changes or helping the planet (no experience necessary).
And there are a whole lot more. So, if you have any kind of interest in giving back and supporting those in other parts of the world then you're the right type of person for us. Our number one goal is to make a difference for the people in the country that we're traveling to and the best way to do that is to make sure that we're sending people who care. Even without a lot of experience or any experience in volunteering or any of the specialized tasks that we do, we can absolutely use your help with our program. And the people of Merida and Oaxaca can definitely use it as well.
10 Reasons Volunteering in Mexico is the Best Way for Your Entire Family to Spend Your Next Vacation
Maybe you're not entirely sure about this experience yet. You might feel like you're a little bit on the fence about it. Or maybe you don't know if your family is going to accept the idea of volunteering over your vacation time. After all, most people like to get away from work for their vacation, right? So why should you be spending your vacation helping others? There are a number of great reasons that you should discuss with your family.
Give back to those who truly appreciate your help.
Make the world a better place.
Experience new cultures and parts of the world.
Teach your family, friends and loved ones about different people and places.
Get to know new people and build friendships that last a lifetime.
Explore landmarks and cultural areas in similar ways to traditional tourist trips.
Have plenty of free time to do the things you want to do.
Immerse yourself in a new language and learn new things.
Put your skills to great use.
Learn new skills you can take with you forever.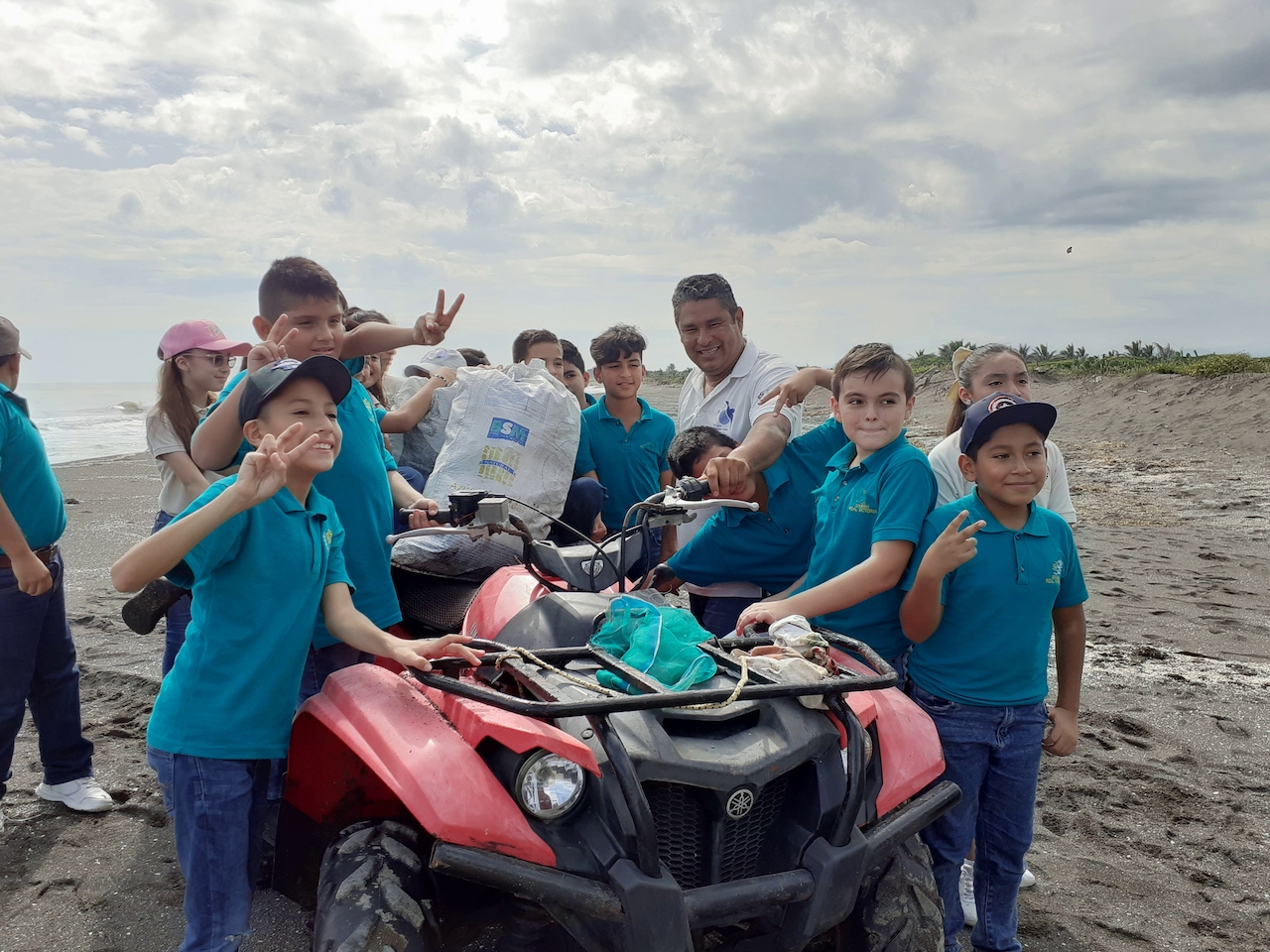 7 Steps to Setting Up a Gap Year in Mexico for Yourself, Your Friends and Your Family
Are you sold now? Are you ready to pack up and head out for a mission trip in Mexico? If you are then you need to know how to set up the trip, right? You need to make sure that you get that trip planned as soon as possible so you can get everything ready. Well, you're in luck, because the process to getting you ready for your missionary trips to Mexico is actually super simple. We're going to take care of most of the hard stuff. You just need to tell us where you want to go.
1. Select the country/city you want to travel to.
First up, you need to know where you're going. Or rather, you could start with step 1 or step 2. If you're going to start with a location you'll need to look at what specific places are offered. So, if you've decided on Mexico there are actually two different cities that we work with in Mexico. Those are Merida and Oaxaca. So, if you have a preference for one of these cities you'll need to choose which one. If you've already selected the program you want you may or may not have a choice on the city that you want to travel to.
2. Select the program you want to volunteer with.
If you start here you're going to have the widest range of different programs to choose from and you can see which one appeals the most to you. Keep in mind that a few of the programs do have restrictions or requirements for ages or skills (such as the medical and dental programs). If you have already chosen a city that you'd like to travel to and volunteer in you may have some limitations on the program that you want to work with. Some programs are only offered in specific areas.
3. Tell us when you want to go.
Most of our programs are available at any time of the year, which means you can set up just when you'd like to travel and for how long. We have opportunities ranging from only a single week to 12 full weeks, so you get to choose what fits into your plans or your schedule. Our programs in Mexico are not designed around any specific schedule or needs so you can actually travel whenever you like and we'll have people there and ready to help you get set up.
4. Fill out the application.
Okay, so technically when you're telling us where and when you want to go you're going to be filling out the application. That's where you get to let us know all of the different information that you know about the program of your choice. We'll then get you approved quickly, within just 24 to 48 hours. That way, you can make a set plan and start working out the details of just what you need to do in order to be ready for your big volunteer experience.
5. Start fundraising.
This is an option step but it's one that you may want to check out. If you want a little bit of help to pay for the things that you're going to need you will definitely be able to get it through the fundraising system that we offer. If you want to do fundraising on your own you're welcome to do so. If you want to use our system you just need to fill out an application and we'll get you approved for this within 24 to 48 hours as well. That way, you can start getting some support.
6. Check the requirements.
You may need to book a flight, get a visa or get certain vaccinations in order to be ready to travel. Make sure that you're checking out the information that we sent you and that you're setting up all of the necessary arrangements. You'll also be able to check out some of the additional programs or add-ons that you can do and pay for upgraded services while you're in Mexico. For example, some areas may have options for additional meals, tours, classes, internet and more.
7. Stay in touch.
Make sure you're watching for any emails from us and any information in your account that will let you know about your next steps. All of your paperwork will need to be uploaded and final payments need to be made 45 days in advance of your start date. That way we can make sure that everything is ready and you're prepared for the trip of a lifetime. This is definitely going to be a great experience for you and for everyone around you.
If you want to volunteer in Mexico you're definitely going to be more than happy with the experience when you volunteer through A Broader View. We provide you with everything you need to succeed and we make sure that you're going to have a great experience personally as well as a great experience helping others. Hopefully now you know all of the great reasons you should be volunteering and definitely why Mexico is the place to go.
Other Blogs to read: