Have you ever traveled to Ecuador? If you haven't then you're definitely missing out because this beautiful country has a great deal to offer. In fact, it's going to give you some of the most amazing experiences you'll find anywhere because this program is actually right on the Galapagos Islands. If you haven't traveled there before chances are you've at least heard of it, right? And you already know that it's one of the most beautiful places in the world and definitely one of the most beautiful in Ecuador itself.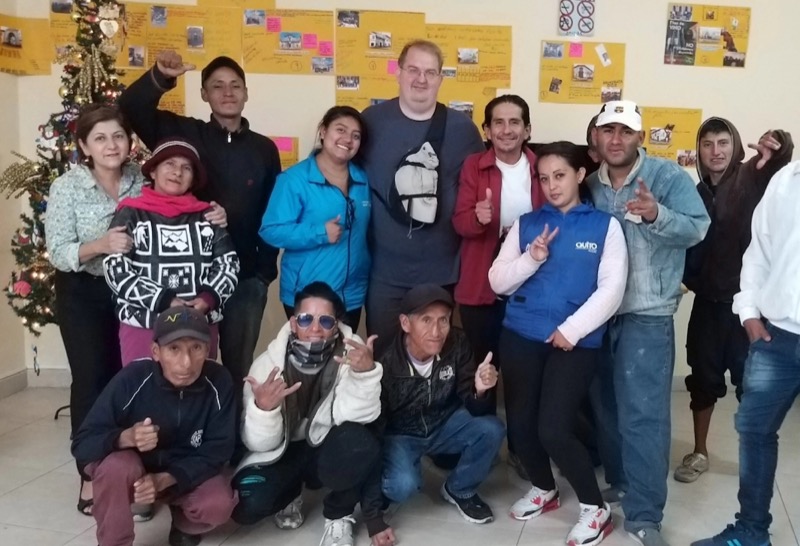 The Galapagos islands are well known, as is the Amazon, and if you're looking to make a difference in the world these are definitely two places that you can do it. This is especially true if you're looking to help with the planet and making the world a little bit greener place to be. After all, the Amazon is well known throughout the world as a place that makes a very large portion of the oxygen that we need in order to breathe. By giving back here you're going to make a huge difference for the world.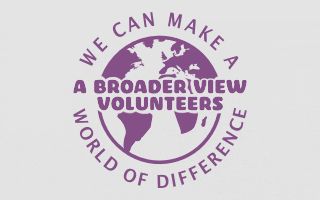 Volunteer Abroad Ecuador Quito EMT Program Rose Triolo
Of course, you could volunteer Ecuador with any of the multitude of different programs and make a difference because many of the people in this country are actually quite poor. Though tourism is starting to grow in some areas and is even quite popular in others, it's not enough to keep the entire population going without those who want to complete gap year Ecuador.
7 Reasons Ecuador is the Place to Go When it Comes Time For Your Next Volunteer Experience
Are you ready to set up a program but you're not completely sold on the idea that Ecuador is the right place to go? Maybe you're not quite sure this is going to be the right volunteer experience. Well, if you're considering it one thing you'll want to look at are the volunteer opportunities and programs but you'll also want to check out these great features that a gap year Ecuador has to offer.
Program lengths that work for you from 1 week up to 12 weeks depending where you travel.
Simple and short work schedules that leave you plenty of downtime for yourself.
Language immersion classes that will help you learn the language and communicate more effectively.
Amazing opportunities to explore the surrounding areas during your downtime.
A wide range of over 30 different programs that you can join to make the most of your experience.
A growing population that needs your help in many areas of their lives.
A sense of giving back and feeling like you're making a difference with people who need you.
6 Ways to Spend Your Downtime While You're Volunteering in Ecuador Over the Next Year
So, if you do decide to go to Ecuador what are you going to do when you get there? Sure, you're going to have a program to work with, but what about during the times that you're not part of the program? What are you going to do when you're given some time to just sit back and enjoy yourself? Well, there are a whole bunch of different ways that you can actually spend your downtime in Ecuador. These are only going to be a few of the most popular.
Take Spanish immersion classes to learn more about the culture and how to communicate with the locals of Ecuador.
Explore the landscape of the Amazon, the Highlands, the Coast and the Galapagos Islands.
Get to know the people who live in the community and their cultures.
Experience the beaches and beautiful islands that dot the landscape.
Explore tourist spots and famous landmarks that make up the culture of Ecuador throughout history.
Enjoy the consistent, warm temperatures that Ecuador and especially Quito are well known for.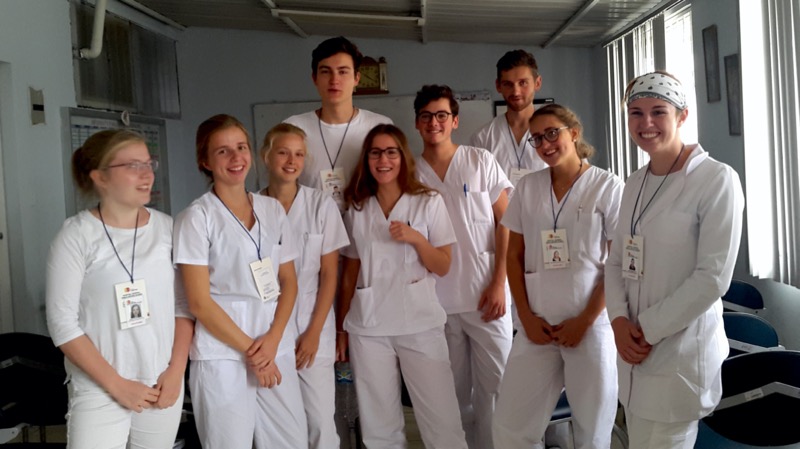 15 Top Volunteer Programs You Should Check Out in Ecuador and How You Can Start Giving Back
In all we actually have over 30 different programs that you can get involved with between Quito and the Galapagos Islands (and of course the rest of the country). But these are some of the programs that you're definitely going to want to check out and some of the ways that you can start giving back in a big way.
Premedical/Prenursing
Orphanage/School
Day Care Center
Welfare/Elderly Care
Hippotherapy/Horses
Hospital Health
Kindergarten
Street Kids/ Day Care
English Teaching
Dental/Predental
Animal Rescue Center
Cat & Dog Shelter Center
Conservation/Animal Welfare
Conservation Whales, Dolphins & Bird Watch
Community Development
Premedical/Prenursing – With this program, if you have any kind of medical background and training you can get involved working with the non-profit medical institution which will help to improve health as well as providing health education and care to children and the low-income population of the area.
Orphanage/School – This program is designed to help local children to get the help and the safety that they need. Most have experienced some type of violence or risk to their lives and need a safe place and a healthy family environment.
Day Care Center – Here you'll be able to work with orphans or those who have been abandoned or left alone by their families. It works to provide a family atmosphere and to develop the social needs and care of these extremely vulnerable children.
Welfare/Elderly Care – The elderly can often use a great deal of help and this program seeks to keep them active as well as improving their health and getting them to be more productive in their elderly years. It also helps to keep them off the streets.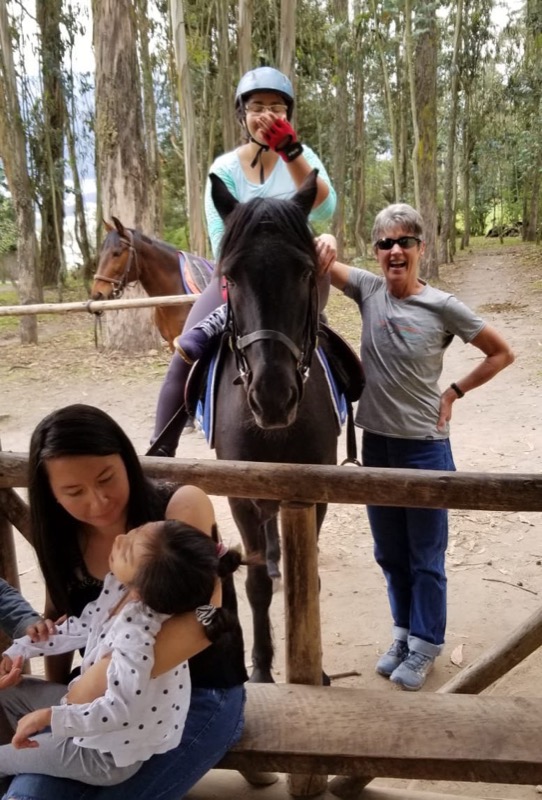 Hippotherapy/Horses – This rehabilitation program is great for those of all ages and gets them interacting with horses throughout the program. It actually works great for those who struggle with mental or physical disabilities and handicaps.
Hospital Health – This program is involved with the local hospital and provides health care services to those throughout the community. It's designed for those who don't have access to medical insurance but need a great deal of help.
Kindergarten – Teaching is always an important step in volunteering and with this type of program you'll be able to work with young children through English language teaching, music or any other subject. It's also going to get you involved in recreation, feeding and more.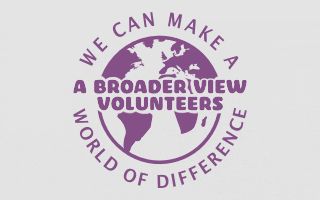 Family Volunteer Abroad Review Ecuador Quito Beisser Family Orphanage Program
Street Kids/ Day Care – There are many children who just don't have the life that many of us would believe is normal for a child and working in this program will help you to aid the kids living on the streets to get healthy, clean and to be safe.
English Teaching – You don't need to have any experience as a teacher or specifically teaching the English language in order to get involved with this program. Rather, you just need to be willing to work with the children who need your help the most.
Dental/Predental – If you have training in dentistry this is definitely going to be a great program for you and will allow you to help those of all ages to learn more about dental care as well as get the procedures that they need related to dental health.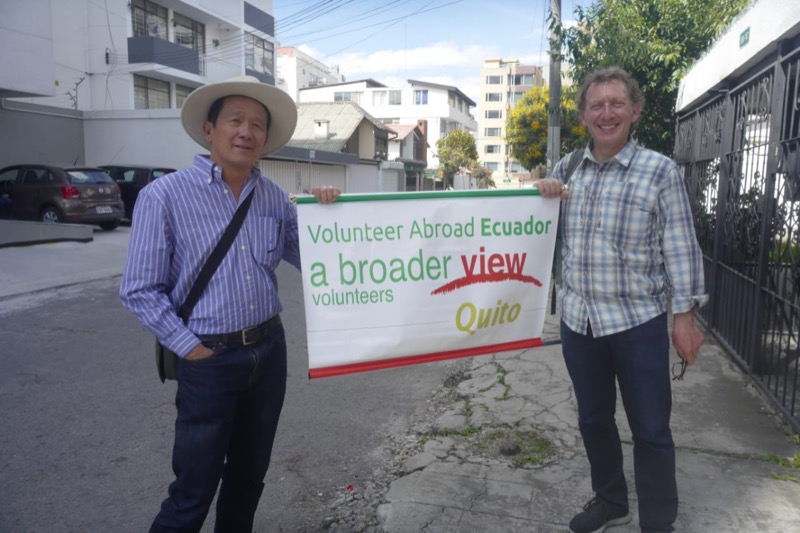 Animal Rescue Center – This program actually helps with the conservation and zoological programs in the area and allows you to teach the community, rescue and release animals of all types and get involved with research programs to help with ecofriendly issues.
Cat & Dog Shelter Center – There are stray animals living in all different parts of Ecuador and you could get involved with programs that seek to care for them and to keep them healthy and safe. These programs get these animals off the streets and into a clinic or refuge center.
Conservation/Animal Welfare – In this program you'll be based out of Isabela Island, and you'll be working to help with conservation as well as land turtles. If you're a lover of these gentle giants you're definitely going to be more than happy working with this restoration process.
Conservation Whales, Dolphins & Bird Watch – This is actually a single program but it takes place at different parts of the year. If you're looking to work with a specific type of animal you'll need to look into when that program takes place. All programs work with these animals to improve their situation and their habitats, cutting down on human activities.
Community Development – Community development programs are designed to help improve agriculture in the region and relate to seeding different plants. This is also a way of working with the local people on handicrafts and more.
10 Types of People Who Are Needed to Start Volunteering in Ecuador to Make a Difference in Their Lives
Are you a little concerned that maybe the skills and abilities that you have to offer just aren't what's needed in Ecuador? Maybe you've never volunteered with an organization like this before or maybe you've never even thought about traveling to another country. Well, no matter what your thoughts are about travel and about volunteering abroad, you're definitely going to want to take a look at this list of the most important skills and features of a great volunteer for A Broader View.
Anyone who is motivated to make an impact on the world
Anyone who thrives when working with others among different age groups.
Anyone who enjoys the ability to immerse themselves in new cultures and completely different areas of the world.
Anyone who is willing to experience and explore new opportunities and people who are completely different from themselves.
Anyone who is willing and able to spend their time and energy working to make the world a better place.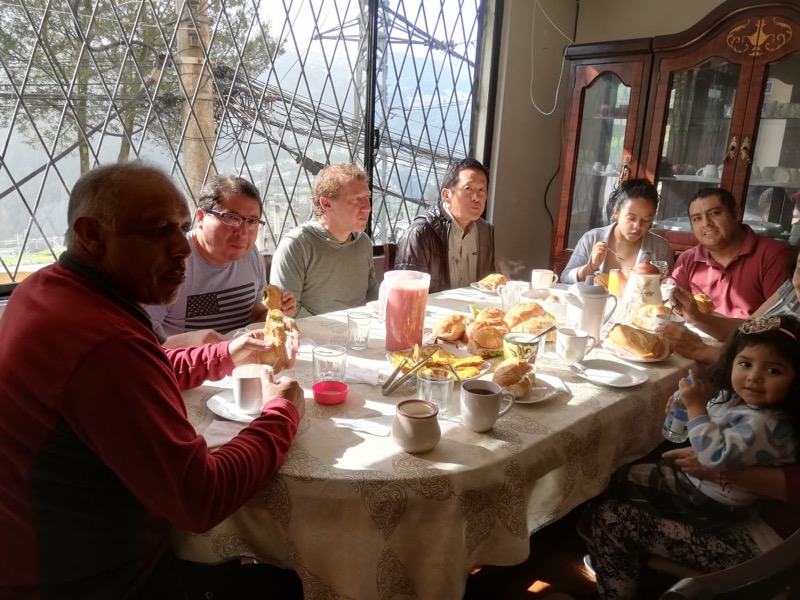 Skilled Trades That Are Always in Demand for Volunteering in Ecuador
Maybe you fit into one of those qualifications that we've mentioned above but you're not quite sure you have other skills that are going to be important for volunteering Ecuador. Well, if you have any of the above skills and nothing else you're going to be a great asset. But if you're looking for even more specialized skills that we can use, these are a few that are definitely important for anyone who wants to take a gap year Ecuador.
Those who have a background in construction or those with an interest in building (no experience is necessary).
Those who have a background in medical whether they are fully licensed or not.
Those who have a background in working with children or an interest in working with childhood education or general care and support (no experience is necessary).
Those who have a background or interest in working with the elderly for general support and care (no experience is necessary).
Those who are interested in working on causes that will initiate civil change or improve the planet for those in the area (no experience is necessary).
Keep in mind that there are plenty of additional reasons that you might want to take a look at these programs and that you might be a great fit. We want to make sure that you're going to enjoy yourself when you volunteer Ecuador and in order to do that we want to offer you programs that will fit your interests and needs. There is a great deal that needs to be done and the people of Ecuador are counting on you to be ready and willing to help. If you're still not quite sure if this is the right fit for you don't worry. There's a whole lot more to see.
10 Reasons Volunteering in Ecuador is the Best Way for Your Entire Family to Spend Your Next Vacation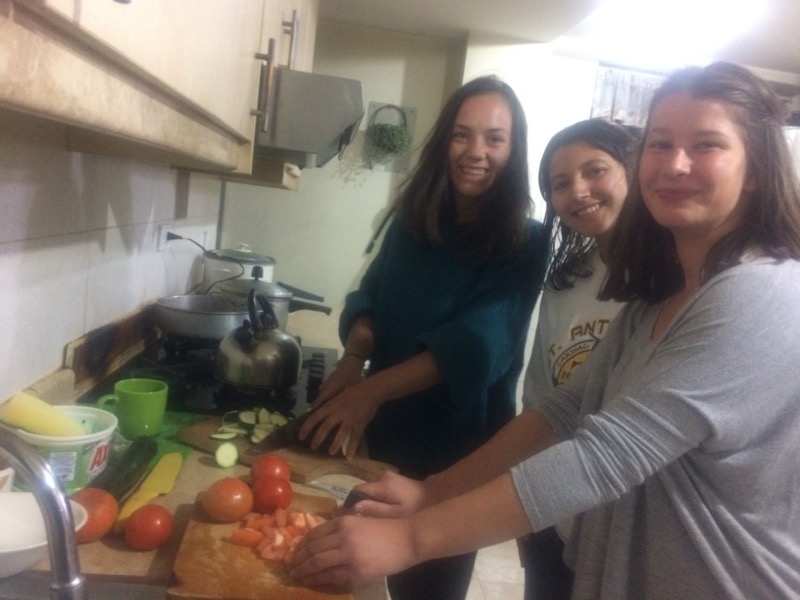 Have you and your family ever taken a volunteer vacation before? Maybe you've only ever done small volunteer projects or maybe you've never really volunteered at all. Maybe you go out of the country all the time or maybe this would be your first experience. No matter what your level of experience with anything involved in this mission trip Ecuador, you can absolutely make it into the trip of a lifetime for your entire family. All you need to do is focus on these important points. You will be:
Giving back to people who are truly appreciative of what you have to offer.
Making the world an even better place to live.
Experiencing entirely different parts of the world and new cultures.
Teaching your entire family, your friends and loved ones about different places and people.
Getting to know new people and building lifelong friendships.
Exploring landmarks, cultural areas and more in ways you could not replicate in any other way.
Enjoying plenty of free time to experience the country the way you want.
Immersing yourself in an all-new language and learning new things.
Putting the skills that you have to entirely new use.
Learning new skills that you will be able to use forever.
7 Steps to Setting Up a Gap Year in Ecuador for Yourself, Your Friends and Your Family
Are you ready for that mission trip Ecuador now? Are you ready to start booking your trip and just need to know the steps that you need to take? Well then, we're more than happy to help you. We'll walk you through the process right here so you can make sure that you're set up for success. And you're going to love the fact that it's actually super simple to arrange missionary trips Ecuador. At least, it is with A Broader View.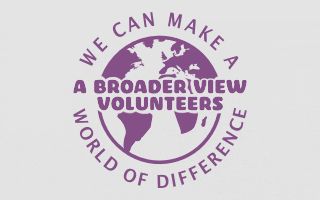 Volunteer Ecuador Galapagos Island Review Clare Sandke Turtle Conservation Program
1. Chose the country/city you want to travel to.
The first thing you're going to need to choose is exactly where you want to go. You may want to start by looking at the countries that are offered and, since you've read this far on our article about volunteering in Ecuador, that's probably where you want to go. From there, you'll be able to choose what you want next in one of two different ways. In countries that offer multiple cities to volunteer in you may want to start by choosing the city that you want to go to. This will give you the opportunity to narrow you're your program choice.
2. Choose the program you want to volunteer with.
You could choose to pick a city before a program or you could choose to pick a program and let that help you determine the city that you want to go to. Not all programs will be offered in every city and if you have a preference or any specific level of skill you may want to choose the program that you want first. Some will have certain restrictions, requirements or other things that you need to do in order to get in. Make sure that you're evaluating all of these things.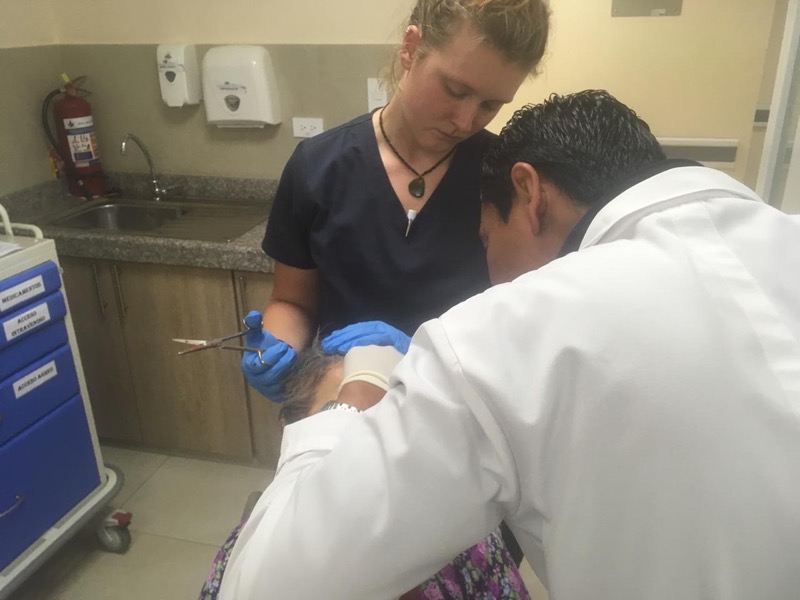 3. Tell us when you want to go.
What time of year do you have the time and ability to travel? We run most programs all year around, which means you're going to have no problem finding something that fits into the time that you have available. Just make sure that you're looking into the length of time that you can travel as well. We'll have people there to help you out no matter when you go and we'll definitely make sure to set you up with a program slot you'll enjoy for your gap year Ecuador.
4. Fill out the application.
We make the application process super simple. All you need to do is follow the steps we mentioned above and you're going to be on your way. When you finish up the application and submit it you just have to wait about 48 hours and we'll let you know if you've been approved. From there, you can start working out the details that you need to get going for your mission trip Ecuador.
5. Start fundraising.
If you're interested in getting a little bit of help with your program you can do it through fundraising. We make this part of the process as simple as possible because all you need to do is apply and we'll get back to you within 48 hours to let you know if your fundraising option is approved. Then, you just set up your fundraiser through our system and you can start taking donations from family, friends and even strangers.
6. Check the requirements.
When you sign up with us you are going to need to set up some things for yourself. For example, you'll need to book a flight, get required vaccinations and apply for a visa in some countries. Make sure that you go over all of the information that we send you because we're going to help you figure out just what you need. You'll be responsible for taking the steps but we are going to fill you in on requirements or where to check for additional requirements.
7. Stay in touch.
Finally, we're going to keep in touch with you by email and your account to let you know the different steps that you may need to take. We'll let you know when payments are due or anything further that we need to receive from you in order to get the whole volunteer Ecuador experience set up. That way, you're going to have no problem enjoying your trip. Just make sure that you submit all of your final paperwork and payments at least 45 days before your trip is scheduled to start.
For those interested in volunteering in Ecuador, this is going to be the experience of a lifetime. You're going to have a great trip and you're definitely going to have a great time exploring a completely new country. There's no reason that you need to wait around. If you want to volunteer and you want to make sure that you're giving back in a way that really matters you absolutely need to make sure that you're checking out A Broader View and our missionary trips Ecuador.
Other Volunteer Blogs to read: You Should Keep In Mind Before Volunteer Abroad