If you decided to be a volunteer and go abroad, one of the first questions you have in your mind will be the place you are going to stay. If your volunteering program is just 1 week or so, maybe the place you will stay is not so important but if you are planning to stay more in that country then accommodation in a nice and comfortable place is really crucial for you. Accommodation circumstances will affect your mood, your sleeping, your energy, etc. The place you stay will have an important role in your overall volunteering experience. It can add value to your experience or it can also make you unhappy. As Abroaderview, accommodation is very important for us and we create the best options for you in each country and city.
1. Accommodation Options for Volunteers Abroad
The more you connect with the local people, the more your volunteering experience will be completed. Volunteering in a different country will widen your world because you will learn a country's roots, culture, traditions, daily life, etc. Besides your volunteer job, the best way to understand a community and culture is to live closer to them. Therefore Abroaderview gives you the opportunity to stay with a local host family.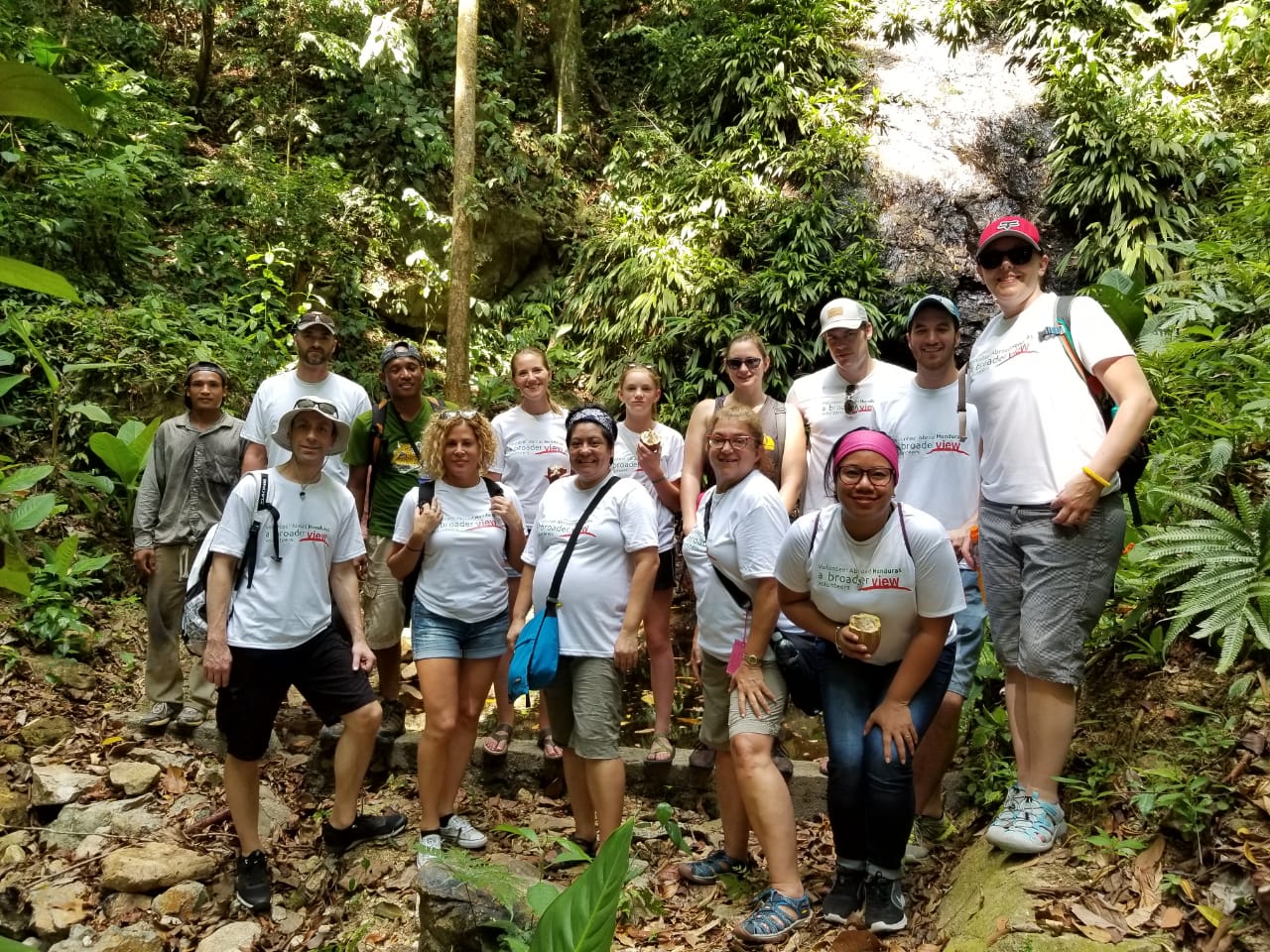 Let's assume you stay in a hotel during your volunteering experience. Then, you will be isolated from the community and you will be alone most of the time. Also, staying in a hotel requires an additional budget. Therefore it is not a good idea for many reasons. Instead, if you stay with a host family, you will have a chance to make stronger bonds with the local people, with their culture and lifestyle. So that you will have a better understanding of their traditions and living conditions.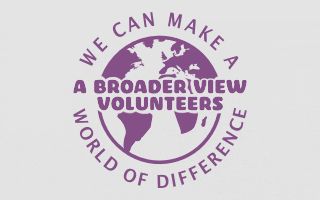 Volunteer Peru Nilofar Kazi Peru Cusco Orphanage Program
By staying with a local host family, you will fully be immersed in a new culture. As Abroaderview we work hard to find the best host families in the country that you will have a volunteer job. Our host families selected very carefully after many evaluations. Volunteer's comfort and safety is our main concern. Therefore we find the best host families and the best houses for you. Location and comfort of the house are very important. Also, we do detailed research about the host family members. Usually, our host families are the ones who also involve in our volunteer programs. To illustrate, it is possible that you stay with a teacher from the school that you are a volunteer or a nurse from the hospital that you will work as a volunteer.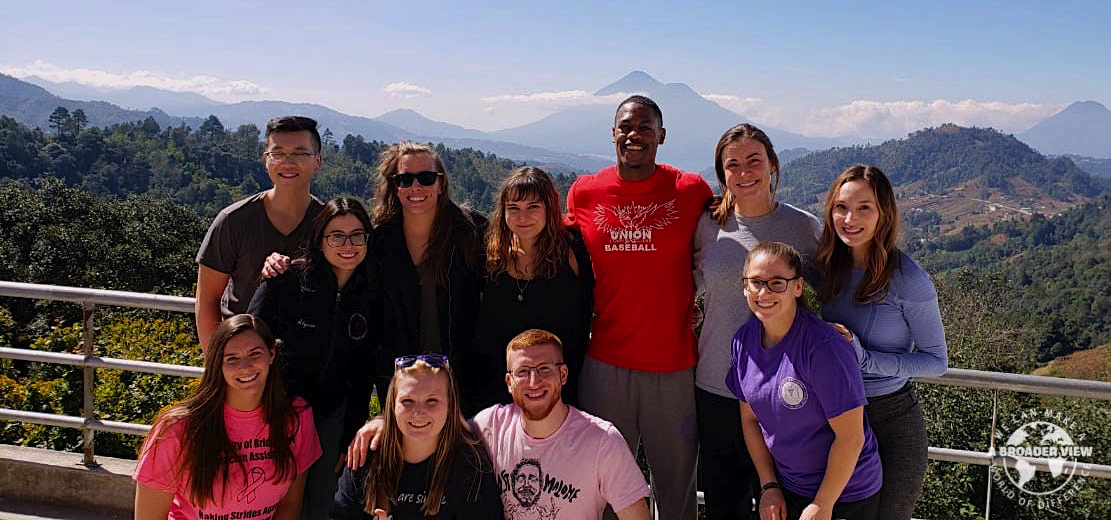 Choosing a family for once is not enough. As ABV, we also control the house and the residents regularly. We do this again and again before a new volunteer is about to move in that house. So, you can trust our host family accommodation system. Just choose the country that you want to do your volunteering, then we will be dealing with everything including the accommodation.
A bonus advantage of staying with a host family is the local food. Usually at least 3, sometimes 3 meals are included to your stay. Therefore, locals will cook for you every day and you will have a chance to taste much different traditional food. Eating home-cooked meals instead of eating restaurants every day is a very big plus. By the way, if you have special diets for example if you are vegan, vegetarian or allergic to some food, please let us know. We will inform the host family about your special requests. Your health and comfort are very important for Abroaderview and we will try to do our best to help you to have outstanding volunteering experience.
Generally, we offer host houses for volunteers in many jobs. However, for example, if you are a volunteer abroad in an orphanage job, then you will have a place to stay in that building. In this case, again your comfort is very important and we will give you the best accommodation options in that structure. As Abroaderview we have many years of experience in this sector and you can trust us about everything.
Among host families, we aim you feel like you are a member of that family. This is why we choose host families from friendly and hospitable people. They are motivated to accept you as a guest and share their culture with you. They are also willing to learn more about you, your country and your traditions. So, it is a beneficial collaboration for both sides. While they can improve their English and knowledge about the world, you can have the chance to involve daily local life and learn more about their traditions.
If the accommodation is one of your main concerns about volunteering abroad, you don't need to worry about it if you work with us. Abroaderview will offer you the best place to stay and provide comfortable and safe facilities. All you need to do is choose the country, the job and to enjoy the outstanding experience.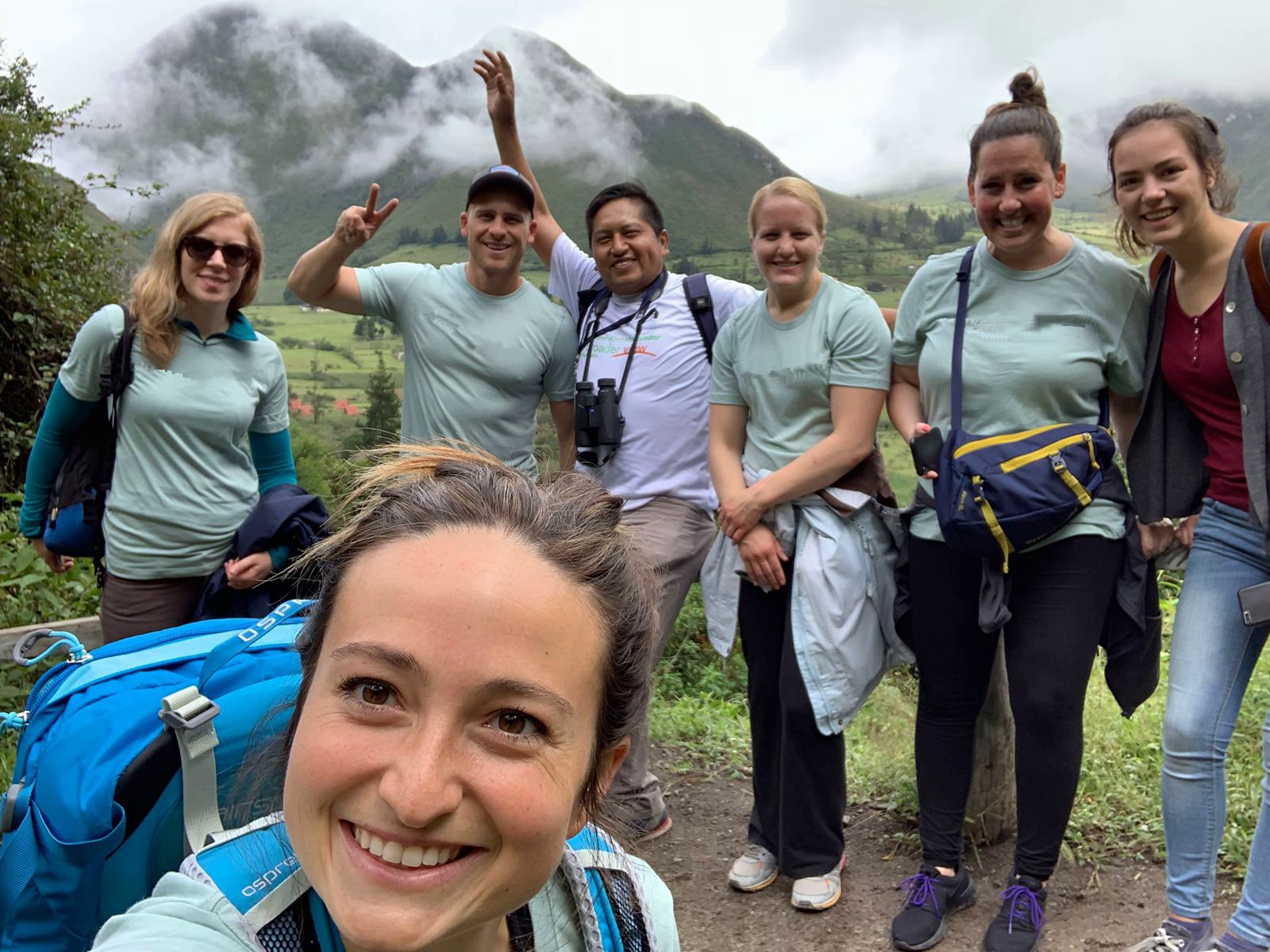 2. Safety for Volunteers Abroad
Most of the volunteer programs located in third world countries since they need help in schools, hospitals, etc. This is why some people who think about volunteering may give up because of safety concerns. Families usually have question marks in their minds about their children's safety. Therefore sometimes they even don't support volunteering abroad. However, if you work with an experienced company and successful team, you don't need to worry about anything. Abroaderview has a great team not only in the office but also on the field. We have very helpful local coordinators and directors in many countries. You will never be alone during your volunteering experience. Our carefully selected local guides will be always there for you. If you have any questions, concerns or you need something, you can directly call them and ask for help. They will help you immediately.
As ABV, we have safety protocol and security procedure for each country. For the security, all the places that we offer a volunteer job are selected very carefully. We make regular controls and we have a strict filter. We have more than 10 years experience so we have a big communication circle that includes locals, partners, host families, guides, etc. We know and follow the local conditions very well. Therefore we arrange everything for you in a way that you can complete your volunteering experience with minimum risk. Everywhere in the world, there is always a risk for safety. Even if you go to the most modern capitals of Europe, there is a risk. Maybe it is smaller than in some countries but always there is. So it is impossible to say that you are 100% safe in a place anywhere in the world but our aim is to reduce the risks and make you feel comfortable.
Also, we choose the best places for accommodation where you can reach medical, banking, transportation, communication services easily. Therefore, you will be able to reach everything in a short time in case you need. Abroaderview's local coordinators will inform you about the facilities as soon as you landed at the country.
Before your trip, there are also things you should do for your own safety. For example, having the proper vaccinations is a must. You can find detailed information about vaccinations in ABV's web site. You have to take the advice from your doctor before going abroad. Then, he can suggest the precautions that you should take before going abroad.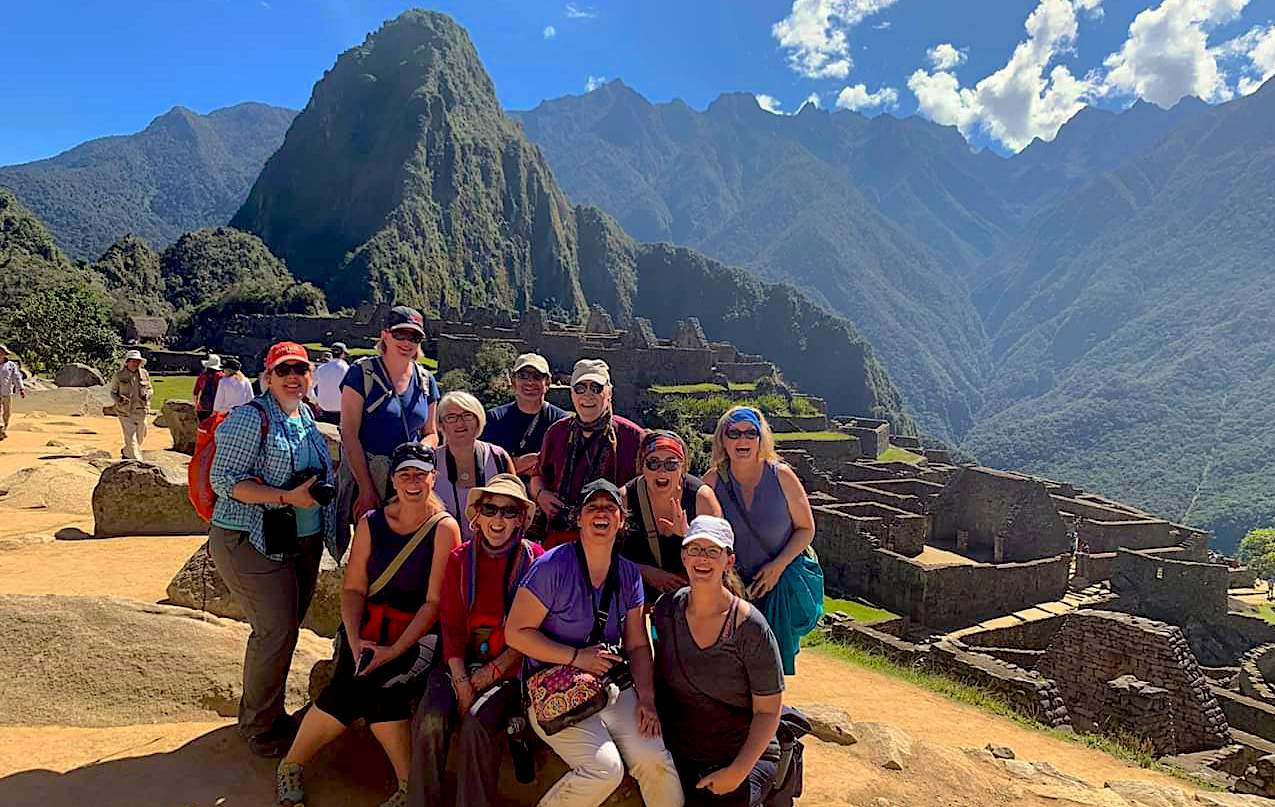 ABV has a volunteer guide you should read and follow. With the help of this guide, you will take everything you need while packing. Customs, language info, country info everything is included in that guide. Also, climate and weather change dramatically from country to country. You will find detailed information about those issues in the guide. After you pay the deposit to ABV, you can download the volunteer guide. Emergency contacts are also included in the guide and you can leave a copy of it to your family before going abroad.
If you become ill, there is a pick pocket issue or there is an accident ABV director in that country will help you to get the medical or legal help you need. They are trained for that kind of situations and wll be there for you all the time.
As mentioned above we choose the places carefully for accommodation. Hygiene and living conditions are very important for us. Also you will have many services like laundry, internet connection etc, that you may need during your stay. Some of them you have to pay extra for the internet and laundry but they are affordable with really cheap prices.
As soon as you arrived at the country, ABV has a nice arrival plan for you. We can pick you from the point you arrive at the city and local ABV coordinator will meet you there. Before start working you will have an orientation on the first day. ABV staff will give beneficial information about the city, neighborhood, program location, accommodation, touristic places, etc. He will also give brief information about emergency protocols and security issues.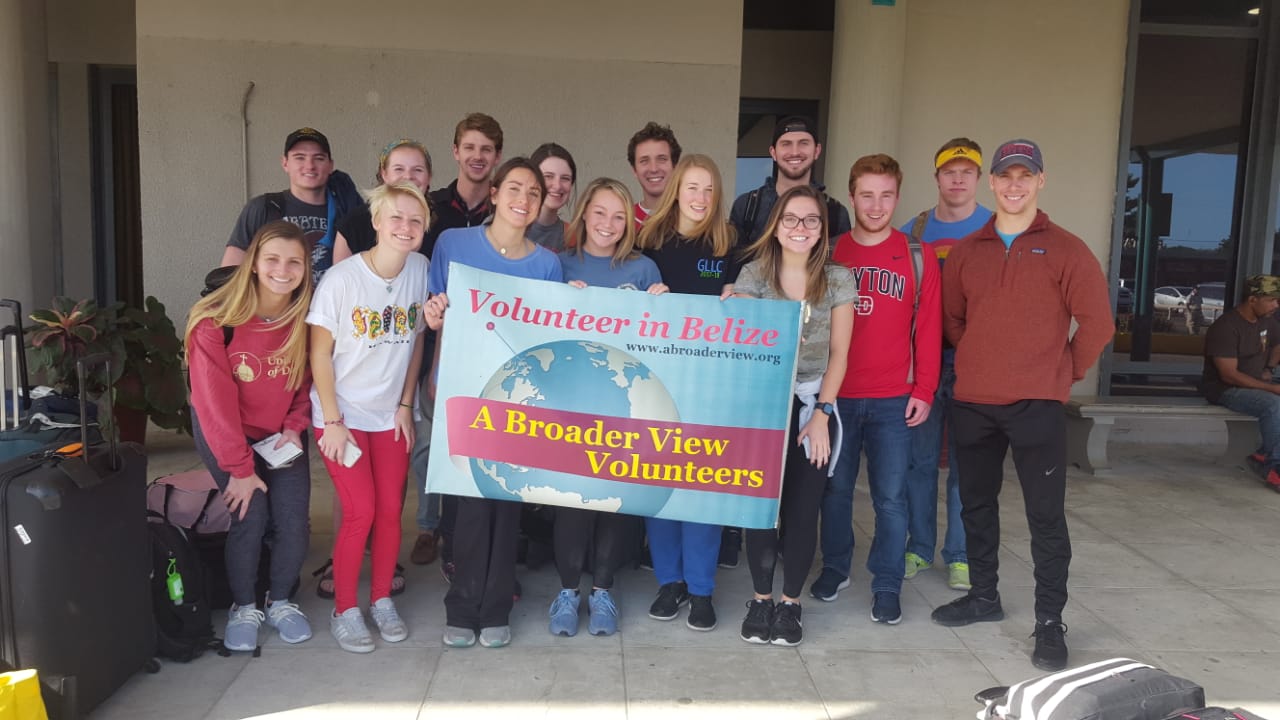 Let's think about one of the worst cases. If something happened in the country (attack, natural disaster, etc.) ABV representative will be in contact with your family all the time in case they can't reach you. They will be informed regularly about your status. As ABV, we have solutions for the worst case scenarios and will be there for you and for your family all the time while you are one of our volunteers abroad.
3. Volunteer Fundraising and Tax Deduction
ABV is a charity organization so keep in mind that, in US program fees and travel expenses are tax deductible. Also, it is possible that as a volunteer you can fundraise for your program expenses. You can get the support of your friends, family, some universities, etc. As ABV, we offer you to create an online fundraising account on ABV. To be able to do that, you need to pay your deposit. Then, you can log in to your account and create a fundraising page for yourself.
With the help of fundraising options, creating a budget for your volunteer experience will be much more easy. All you need to do is to create a profile and explain where are you going for which purposes. Then, you can start the campaign. Don't underestimate the power of social media and try to announce your campaign by using platforms like Instagram, Facebook, Twitter, etc. So, you can reach more people who may contribute to your fundraising.
With your PayPal account, you will be able to collect the donations easily. Just keep in mind that 5% commission is taken by ABV. The rest is all yours and you can use it for your volunteering expenses. Actually, the price of ABV volunteer programs is very cheap and can be afforded easily but still if you need some support on creating a budget, fundraising and gathering donations will help you a lot. After that you gained enough money, all you need to do is just enjoy your journey and unique experience. Just don't forget to share your memories when you return. Especially the ones who joined your fundraising program will be happy to hear about your experience.