What Is Community Service?
Do you have an itching to help those in communities around the world? Are you looking to truly make a difference in the lives of those who need your help? By fulfilling these desires, you will be participating in an act of community service. In its most basic form, community service denotes voluntary actions in which an individual selflessly contributes to the wellbeing of those around him.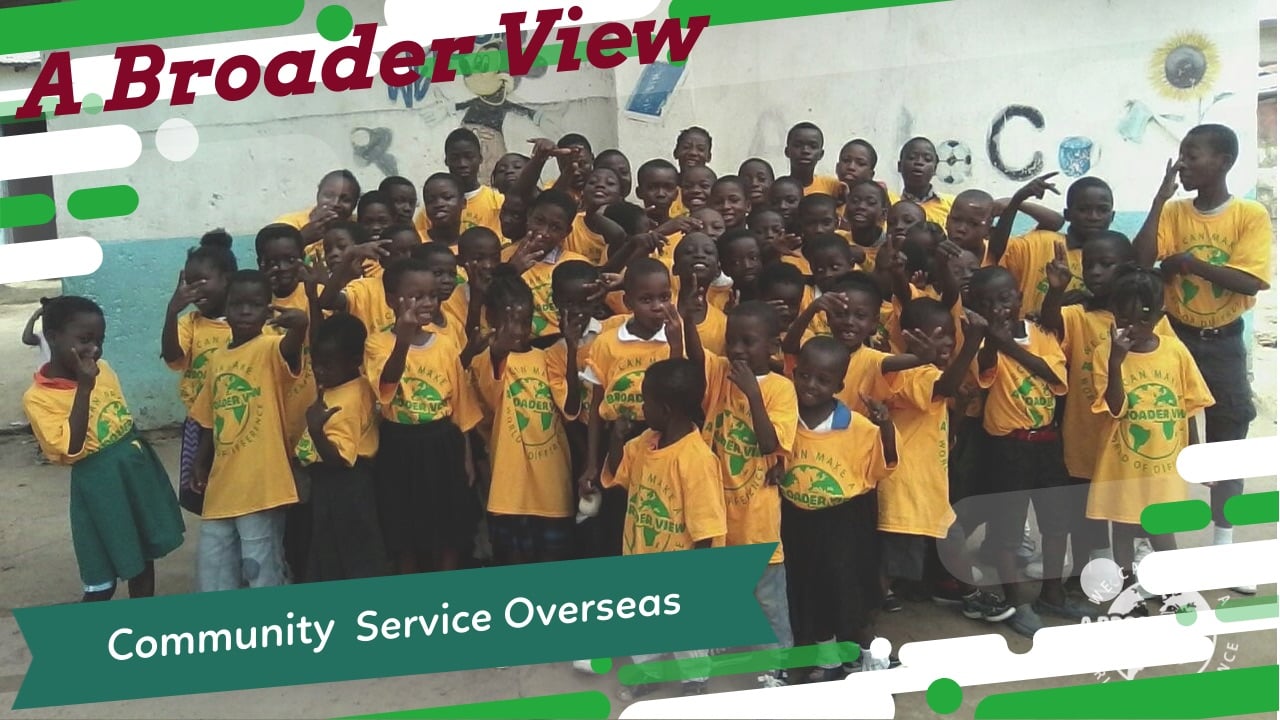 With A Broader View (ABV), you can take part in community service around the world by reaching out and doing your part to enhance the lives of those living in abject conditions. Our nonprofit charity makes it possible for you to make an impact in communities thousands of miles away from your own! Through our commitment, we have helped thousands of volunteers just like you find the right destination and program for them.
Keep reading to find out how you can be a part of this movement and bring quality care to at-need individuals around the world.
Why It Matters
It's no secret that a strong and stable society is built on the backs of tight-knit and highly-functioning communities. Unfortunately, too many communities around the world don't have the tools or the resources to function properly. In regions such as Africa, for example, many cities lack reliable access to clean water or the medical tools necessary to prevent and fight off the HIV/AIDS epidemic. Onset by these conditions, communities lag behind in education, infrastructure, and a wide variety of other social and economic markers.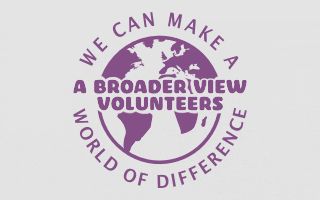 Volunteer Abroad Trips - A Broader View Volunteers
Against this backdrop, it's important that individuals take the time to lend a helping hand so that communities around the world can begin to have access to a higher quality of living. Helping out could be the difference in a child pursuing his education or manning the homestead. It could be the difference between the elderly surviving their sickness or succumbing to it. It could be the difference between real progress for thousands or ever-worsening despair.
And that's why it matters. If you're reading this, it's likely because you already understand the importance of community service not just in your area but across the globe. Through ABV, you'll have the ability to step up and make an impact on the lives of the seriously disadvantaged. We'd like to help you with your noble cause so that you can help us make the world a better place!
Who Can Participate?
You may be asking yourself, "Am I too young (or old) to participate?" The answer is no! With A Broader View, you can fulfill your quest of making a difference in the lives of others no matter what your age. As long as you have parental consent (if you're underage) and meet our requirements, you'll be able to participate in no time! We believe that the more of us who come together to help others, the better. That's why we allow both single and group parties to travel with A Broader View so that those in need can get the care they deserve.
To clarify, this means that you can participate with A Broader View if:
If you are a student (high school or college)
You are an adult
You are a senior
With us, all that matters is that you have what it takes to make a difference. If you believe you do, it's worth checking out our programs and seeing which one is right for you! We'll get back to your application right away so that you can plan your trip abroad in a timely and efficient manner.
The Best Way to Participate
Want to know the best way to make a difference in a community? Volunteer abroad with a reputable charity or agency! In this way, you'll be able to help lift people out of poverty while also enjoying the freedom and protections necessary for you as you work abroad. International volunteering can be one of the most thrilling experiences of your life, as you get to interact with individuals of a completely different lifestyle and cultural background. More than that, you'll be able to position them for a better life in times to come and truly leave your mark on the world.
Coming up, we'll tell you the best way to volunteer through ABV! You'll find that ABV is without a doubt the top place to volunteer because of its extensive program and destination options. Keep reading to find out more about what this world-renowned charity organization can do for you!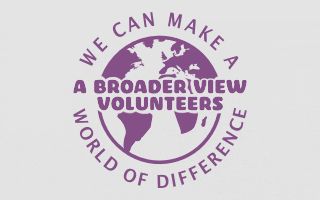 Volunteer Abroad Trips - A Broader View Volunteers
Volunteer with ABV Through…
Volunteering with ABV could be the best thing you've ever done. As a US nonprofit 501 c(3) charity Organization, we've helped thousands of volunteers connect with the jobs they want. You can join with us today to make a difference in a variety of fields. This is because ABV offers some of the most diverse volunteer programs in various regions across the world.
What does this mean for you? Simply put, it means that you shouldn't have a problem finding a volunteer program that meets your needs with ABV. Instead, you should be able to easily start a program that speaks to your heart so that you can begin making an impact on the lives of disadvantaged children and communities as soon as possible!
With this in mind, take a look at some of the incredible program categories we offer:
Teaching
Do you have a knack for English or just a general love for language? Show it off by joining any one of our teaching programs! We offer English-language teaching for disadvantaged children around the world. With these programs, you can help bring quality English education to children who otherwise would not have access to it. As English is becoming an ever-important language on the global scale, it's crucial that young children in international communities begin to grasp the fundamentals of English so that they will be better prepared to participate in the global economy.
As a volunteer English teacher through A Broader View, you'll assist established instructors teach children proper English grammar and vocabulary. What's more, you'll find that children are very eager to develop their abilities and talk with you. This means that volunteering to teach English abroad is one of the most fun ways you can impact a community! Most of our teaching programs are situation in rural areas and locations where children lack the facilities necessary to obtain good language education. As such, you should come prepared; by matching the eagerness of your students with an eagerness of your own, you can truly help those in communities abroad gain valuable English-language education.
It's important to note that you do not have to be a teacher in your home country to teach with A Broader View. All you need is to be a native speaker of the English language. Most of the time, you will be helping children with basic English and assisting instructors with lesson plans. For this reason, you don't have to worry about having advanced degrees to volunteer and teach through A Broader View!
Specifically, A Broader View has volunteer programs for teachers in Ghana, Honduras, Colombia, Ecuador, and more! This means that you can have your pick of destination so that your trip is truly unforgettable.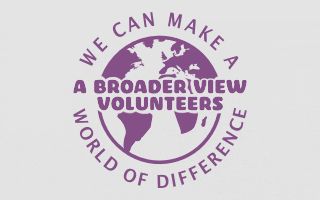 Review Video Volunteer Abroad Colombia Cartagena Jessica Hervey Teaching program
Animal Care
At ABV, we're committed not just to the wellbeing of human communities around the world but also to the health and safety of animas in our international communities. As such, we offer a number of animal wellbeing projects that focus on both animal care and wildlife conservation. In this section, we'll tell you about our efforts to take care of various species of animals and how you can be a part of this to make the world a safer and friendlier place for our furry friends.
For starters, ABV offers volunteer opportunities in wildlife areas and shelters where you can help the staff look over the animals and also manage some of the logistical side of things. For example, you may fid yourself working in the shelter or in the administrative area. Some typical duties assigned with this are cleaning, tourist education, general management, and maintenance (which could require the use of hand tools). These tasks are designed to give you a feel of what it's like working for an animal conservation center, as well as give you firsthand experience working with a variety of animal species from around the world.
Specifically, we offer such programs in Guatemala through our Conservation/Animal Rescue/Veterinary program, in Uganda through our Environmental Climate program, in India through our Animal Welfare Center in Udaipur, and in several more locations throughout the world!
In addition to this, we offer highly-popular sea turtle conservation programs in costa Rica where you will perform nightly beach patrols, move sand, dig holes, and char the nesting patterns of sea turtles. As part of this, you'll be expected to record turtle births and releases. This means that not only will you get to see these incredible animals firsthand, but you'll also be able to make a difference in their conservation and maintenance. Keep in mind that due to basic living conditions, odd work hours, and cabana living accommodations, the program is one of the more challenging that we offer. Still, it's also one of our most rewarding, so make sure to check it out today!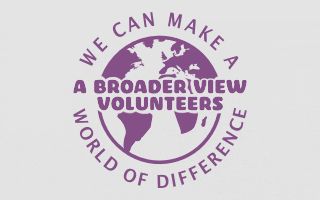 Volunteer Nepal Kathmandu Review Sumer Deon Dog Rescue Center
Childcare
Good with kids? Volunteer with any one of ABV's stellar childcare programs! We offer a variety of programs in nations around the world so that you can follow your passion and help children in need. For starters, you can volunteer to work in children's centers, where you'll be charged with helping the daily operations, including providing high-quality education, food, health care, and housing. In most cases, you'll be working with a number of other volunteers and staff members to provide basic English education to children and students, as well as change diapers, play sports, sing songs, wash and cook, as well as paint. As part of this work, you will be asked to form real and meaningful relationships with the kids so that you can facilitate better growth, hygiene, and habits. ABV's childcare programs are popular and fun and give you an opportunity to interact with a wide variety of children.
Want to work at a childcare center with ABV? Volunteer in any one of our incredible programs in Colombia and Costa Rica!
If you're looking for something a bit different, try out any one of our international orphanages! By working at an orphanage, you can give disadvantaged children the care they need to grow up properly and with direction. As part of this work, you'll be responsible for washing and cooking, participating in recreational activities such as sports, singing, and painting, and providing children with basic English education. Working at an orphanage is one of the most rewarding experiences, as it gives you a chance to interact with and make a difference in the lives of children who don't have parents to guide them.
Currently, we offer orphanage volunteering programs in Zambia, Nepal, Ecuador, India, and several other locations! Make sure to check them out to see if they are right for you!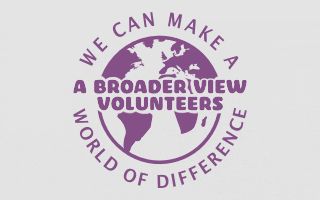 Volunteer Ghana Kasoa Review Monica McClintock Orphanage/refugee Camp Program
Construction
If you're ready to put your muscle to use, volunteer to work in construction with A Broader View. Our construction tasks range from light tasks such as painting orphanages to heavier duties such as mixing sand and making bricks out of mud. These tasks require volunteers who are physically fit and active. Keep in mind that our construction and community development programs are labor-intensive and not for the faint of heart.
Looking to try something new? You don't need to have prior building experience to participate in these projects. Instead, you must simply be fit and willing to work in limited shade and hot weather. You'll also be asked to use basic equipment, including power tools. Our construction projects are rewarding and allow you to give to communities around the world by providing basic infrastructure that will set communities up for long-term success. Through your efforts, you'll be able to make communities more stable and raise the standard of living for thousands of individuals. For this reason, make sure to consider our community development programs if you're looking for a quality way to volunteer abroad.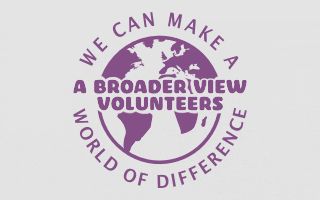 Volunteer India Jaipur Review Austyn Knapp Construction Program
Women's Empowerment
In the United States, women enjoy some of the best conditions in the history of the world. Unfortunately, in diverse communities around the world, women are still grappling to embrace their rights and more modern roles in society. Women in poverty-stricken communities, in particular, face unique challenges when it comes to finding their independence, entering the workforce, and developing the skills necessary to support themselves and their families.
Through ABV, you can help these women find success by teaching them valuable life skills that they can use to advance their roles in society and gain more economic and social freedom. Our programs allow you to interact with these disadvantaged women in a variety of ways that can boost their skillsets and make them more prepared to be valuable members of the global economy. For starters, our programs offer English-teaching programs that allow you to teach these women fundamental English skills that can make them more employable. What's more, ABV women support programs also focus on skills such as handicraft-making that women can use to earn an income and raise their levels of wellbeing.
Because we focus on the long-term development of women and communities, our projects also emphasize financial planning so that women know how to plan and save. This means that women become more influential in their communities and are able to secure a better live for themselves and their children. ABV cares deeply about making women self-sufficient and reliable; as such, we focus on high-quality education and financial advisement for women in communities around the world.
Part of this education involves gender equality sessions that teach women how to be more independent and stronger members of the community. Many of our programs focus on women-led small business development in fields such as food trucks, embroidery and handicrafts.
So don't wait! If you are passionate about the plight of women around the world and would like to make a difference in the lives of women the world over, it's time that you signed up for one of our acclaimed programs today. Currently, we offer programs in Colombia, Guatemala, Peru, Tanzania, Nepal, and India. Join any one of them if you would like to start helping women make real progress in their lives that can be felt for generations to come!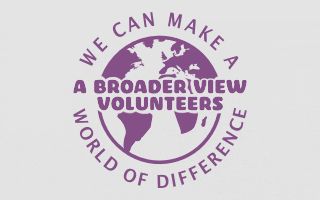 Volunteer Abroad Review Peru Cusco Heather McGonigle Women Empowerment Program
Children with Special Needs
Do you have knack working with children who have special needs? If so, you'll want to check out some of our children with special needs programs. With these programs, you'll be tasked with working at centers that care for such children and giving them the interaction they need to stay sociable and active. What's more, you'll be charged with taking care of their basic needs and giving them teaching lessons.
Many of the children you'll be working with are deaf, blind, or face some other form of impairment such as Down's syndrome. Because these children often require special attention, it's important that individuals who are passionate about childcare and working with the disabled rise up and take on the challenge (and the rewards) that come with working with special needs children abroad.
We offer a variety of programs that allow you to work with the impaired and the disabled. Based on the location, you may be tasked with working with a diverse group of impaired children or with children who share the same disability. No matter what, you will love working with these children and forming relationships with them that could positively impact them for the rest of their lives.
If you're looking to give valuable education and serve as a role model to children in need, we highly recommend that you check out our programs! Currently, we offer these programs in a variety of countries, including Costa Rica, Argentina, Guatemala, Peru, Ecuador, Nepal, and India. Don't miss out on this incredible opportunity to positively impact the children who need you the most. Instead, take advantage of ABV's one-of-a-kind programs to truly make a difference in the lives of disadvantaged children.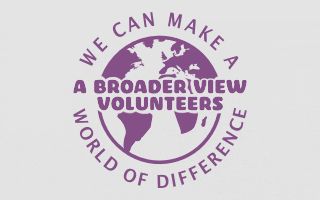 Video Review Stacie Sauers Guatemala Xela Special Needs Center Program
Medical and Healthcare
In disadvantaged communities around the world, poor healthcare has led to increased rates of disease, sickness, and death. Citizens in underdeveloped countries in Asia, Africa, and South America struggle to obtain the proper medical care and assistance they need, and in some locations, children are faced with conditions that severely endanger their health. One of the primary focuses of ABV volunteer projects, then, is to make sure that children and other citizens of poverty-stricken communities around the world have the tools and resources necessary to combat and prevent disease.
As part of this, we provide a variety of medical and healthcare programs that are designed to help those in need. In this section, we'll take a look at five of the major medical assistance projects we offer:
HIV/AIDS Prevention
In third world Africa, in particular, the HIV/AIDS epidemic is still in full flair. Countries such as Tanzania and Ghana lack the resources necessary to raise awareness of and properly prevent and treat the HIV problem. In some rural communities, the rate of HIV exceeds 50%, with many of the victims being children. Because there is currently no cure for HIV/AIDS, it's important that these communities obtain the help they need in addressing the problem and putting a lid on the epidemic. With modern medicine, individuals can live normal lives with HIV, but only if they receive the proper medication.
With ABV, you can make sure that rural communities gain access to the medication they need to stem the HIV epidemic. Our programs focus on testing, awareness, planning, and assistance for those who are living with the disease. Through our efforts, communities throughout Africa, Asia, and South America have benefited from greater access to care and a reduction of the stigma that surrounds the virus.
ABV also works to improve the lives of HIV-positive children who have been orphaned by the disease. Our projects aim to raise awareness of HIV so these children can have normal and healthy childhoods where they can engage with their peers without stigma and can maintain health despite their conditions.
Currently, we offer HIV/AIDS prevention and care programs in Honduras (which contains nearly 60% of all recently reported South American HIV cases), Tanzania, Ghana, and Nepal.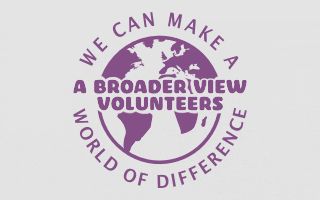 Volunteer Logan Hubbard: Honduras La Ceiba - HIV Awareness and Children's Care programs
Dental Care
Looking for a great way to gain dental experience? You can do that with ABV! We offer top-of-the-line dental and pre-dental programs where you can gain valuable experience while providing help to those in need. As a dental assistant, you'll be asked to assist with routine checkups, tooth extractions, simple tooth surgeries, and tooth cleanings.
Because our programs are located in developing countries, any help you give will be of major assistance to local communities. What's more, you'll be able to experience firsthand the level of care that's given to patients in developing countries around the world. Perhaps most importantly, you'll be able to be part of the change that brings better living conditions and quality care to those who need it. Because living with poor dental hygiene can lead to extreme pain and even death, it's critical that individuals in underdeveloped countries gain access to quality dental care. This could substantially raise their standard of living and boost the overall healthcare of a community.
For this reason, ABV offers dental programs in a variety of countries, including Honduras, Nepal, and Tanzania. Check them out today to see if they're right for you!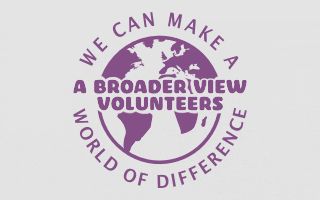 Volunteer Honduras La Ceiba Review Dr. Nicholas Gadler Dental Program
Therapy/Rehabilitation
If you're an undergrad healthcare student looking for a great opportunity to boost your resume and provide quality care to those in need, it's time to look into ABV's quality therapy/rehabilitation program in Quito, Ecuador. In this program, you'll help those who are recovering from injury get over their debilitations and return to normal. Because you'll be working with patients with real needs and pain, it's important that you are actively seeking your degree to participate in this program.
Other requirements exist, as well. In particular, you'll be required to have Spanish language fluency so that you can communicate with the patients and medical staff and be able to do the duties that are asked of you. In general, you'll be asked to work in the fields of physical therapy, occupational therapy, language therapy, technical help, patient rights protection, and medical service. Through this work, you'll be providing either direct or indirect care to those with some form of injury or condition.
If you wish to participate in your program, ABV reminds you to bring up to three white scrubs, white shoes, an oximeter, strip thermometer, mask, gloves, stethoscope, and cleaning blue and red pens. Bringing these items is essential to being able to perform the tasks that are asked of you.
This program is popular among medical students. With this in mind, check it out today if you're looking for a great way to gain firsthand medical experience!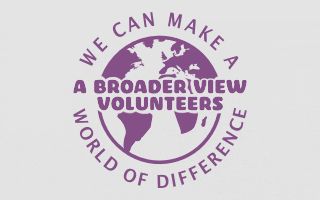 Video Review Gabrielle Ueberroth Guatemala Xela Rehabilitation Therapy Center Program
Maternity Care
ABV offers an incredible opportunity for you to get involved with midwifery and maternity care with our program in Uganda. In this program, you'll be asked to care for pregnant women before, during, and after birth. In general, mothers come to the clinic before they give birth and for checkups after. Volunteers will be asked to assist with these checkups, as well as delivery.
Additionally, volunteers will be asked to teach new and expecting mothers about family planning, reproductive health, nutrition information for babies, and prevention of HIV transmission from mother to child. These lessons are designed to give mothers the tools and skillsets they need to successfully and properly raise their children. The work you do in Uganda, which takes place at two health centers in the Bulenga community, could have a major impact on maternal and pediatric health.
You may also be asked to help out with younger children. Children up to the age of five receive medical care at certain wings of these medical centers, meaning you won't just interact with mothers and newborns. As one might expect, the demands of working in one of these clinics is intense. Because birth can happen at any moment, there is no set schedule or timetable, and a lack of resources complicates health care. For this reason, those with experience in the fields of healthcare and maternity care are preferred, though students are most certainly welcome!
Remember that, in order to participate in this program, you'll be required to bring your own medical mask, scrubs, and gloves.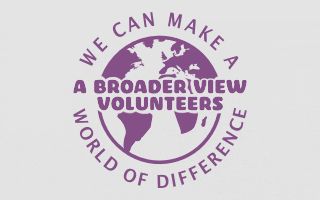 Volunteer Abroad Peru Cusco Cuzco Health Care Medical Nurse Programs
General Medical Care
Are you looking to pad your resume and gain valuable firsthand experience working with patients around the world? You can do just that without general medical care programs that center on checkups, giving vaccinations, taking vitals, charting medical history, and testing for diseases such as HIV. With your help, underdeveloped communities around the world could continue to receive vital medical care that will keep their citizens safe and healthy.
Because poverty and poor living conditions breed disease, t's important that individuals in these areas gain access to quality medical care that can prevent infection and stop epidemics such as the HIV/AIDS epidemic striking Africa. ABV is always looking for qualified individuals who are excited about helping individuals in disadvantaged communities get the care that they need.
As part of these programs, you may also be asked to participate in health/nutrition campaigns and national immunization drives. These efforts are designed to promote wellness throughout undeveloped countries and prevent the spread of disease throughout the population. If you wish to participate in these types of programs, you'll be required to bring your own scrubs, close-toed shoes, lab coat, and gloves.
All our medical programs require a team attitude and a drive to do well in groups. If you are a people person with a passion for helping others, these programs are for you! We offer several medical programs throughout Africa, Asia, and South America, meaning you can find the project of your choosing at a destination you will love! With this in mind, make sure to check out our medical programs today!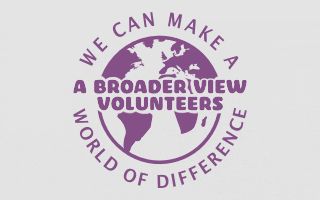 HD Video Feedback Volunteer Kevin Forsell Guatemala Xela Medical Program
Elderly Care
ABV also offers top-of-the-line elderly care projects that give you the opportunity to work with the elderly in local care centers. Through this work, you'll be helping seniors get the care they need, such as food, physical therapy, and other forms of medical assistance. Many of the individuals who reside in these centers are unable to care for themselves and depend on volunteers like you to provide them with the help they need to make it through.
The goal of these projects is to make sure that local elderly have a safe and caring environment in which they can live and stay on their feet. With this in mind, ABV is always open to volunteers who enjoy working with senior citizens and who have the patience to care for those in need. The best part? Our programs are so much fun that you'll hate having to leave! Those who have participated in our elderly care projects love singing songs with the elderly, doing arts and crafts, baking with seniors, and more! If you love working with the elderly and believe you have the skillset to make a difference in the lives of senior citizens, make sure to check out any one of our elderly care programs.
Ready to start? ABV offers programs in Nepal, Costa Rica, Ecuador, Honduras, Peru, and Colombia. With so much variety, you're sue to find a program you will love!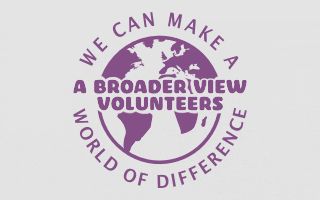 Volunteer Carly Humphrey Review Peru Cusco Senior Care Center Program
Why ABV?
With all this being said, why should you choose ABV? As it turns out, there area number of reasons you should make our nonprofit your first choice for volunteering abroad. In this section, we'll go over just a few of these reasons so that you can better understand the opportunities ABV can provide for you.
Established Name
Founded in 2007, ABV has emerged as one of the dominant names in international volunteering over the last decade-plus. Our experienced staff is one of the best in the business, and our network of volunteer opportunities is like none other in the world. For you, this means that volunteering with ABV could set you up with the experience of a lifetime.
Since our inception, we've helped thousands of volunteers do the work they're passionate about. More importantly, we've brought care, medicine, infrastructure, and education to countless communities all around the globe. In doing so, we've become one of the go-to options in international volunteering. We are dedicated to improving the lives of disadvantaged men, women, and children all around the world and remain committed to our cause of global wellbeing.
Duration Variety
Whether you're looking for something short term or something a bit longer, you can find the perfect program for you with ABV. Our programs start out at just one week, giving you a chance to feel out volunteering and find out if it's something you'll want to do long-term. If you like the work you're doing, ABV offers more long-term programs for up to eight weeks. This means you'll be able to work for as long as you want to bring change to communities that need your help.
Our Mission
As a US nonprofit 501 c(3) charity organization, ABV strives only to give to those in need. We are committed to placing volunteers like you with destinations of their choosing and helping them find programs they can remain passionate about. This is all done in an effort to improve the lives of disadvantaged and poverty-stricken individuals around the world.
Over the last decade, we've helped thousands of volunteers find programs where they were able to give to at-need communities and make a difference in the lives of men, women, and children. These efforts have helped raise standards of living in communities across the globe—but it's not enough. If we are to continue the work that we do and help those around the world rise up out of poverty, it will be through your help. We count on volunteers like you to work in these areas and provide assistance that individuals so desperately need. More importantly, the individuals who live in those communities count on you.
That's why we'd like to encourage you to join us on our mission to help disadvantaged people around the world gain access to the better lives that they deserve. If you're looking for an opportunity to make a real difference in the world and in the lives of someone who needs you, there's never been a better opportunity than working with ABV. Because we are a nonprofit, you never have to worry about ulterior motives or bad intentions. Instead, you can work with a team of likeminded individuals who are passionate about the work they do and the cause they are working for.
The Bottom Line
If you're looking for the ultimate form of community service, it's time that you volunteered with A Broader View. Our international volunteering programs offer you top-of-the-line opportunities to interact with at-need individuals across the globe and truly make a difference in a field of your choice. Community service provides a great way for you to give to the world and establish a legacy of positivity.
This means that you should take advantage of this opportunity to perform valuable community service round the world. We make it easy for you to truly impact the lives of those in need. If you're interested in our opportunities, make sure to check out our variety of programs so that you can find the one that's right for you. Remember: ABV is accommodating of a variety of ages and experience levels, making us the prime choice for anyone who's looking to get started with volunteering.
So don't wait! Call or contact us today to find out more about how a journey with ABV could be the best experience you've ever had!