Volunteer programs widen your world. It can open new doors in your life. Have you ever thought about Volunteering in a childcare center or in an orphanage? Volunteering in an orphanage may be a life-changing experience for you. In many countries, there are lots of children who need care and love. Especially in the third world countries, there are many children living in orphanages and they really need to be taken care of.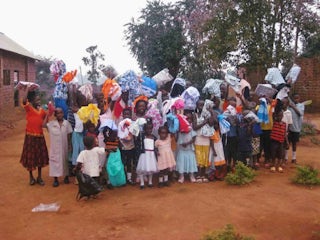 As Abroaderview we are a trustworthy organisation and non-profit charity. If you are interested in volunteering in an orphanage, as Abroaderview, we can arrange you a job in one of our programs. Furthermore, we are flexible about dates so we can create a unique program for you. Also, the prices are affordable and you can try volunteering at very low cost. With the help of our organisation and experienced team, you can make a difference in other people's lives and also in your life.
In childcare volunteer programs, you can work in a daycare center or also you can be an assistant in a school. There are different options in different countries and cities. In this article, we will give some information about those experiences but you can always visit our web site www.abroaderview.org for more details.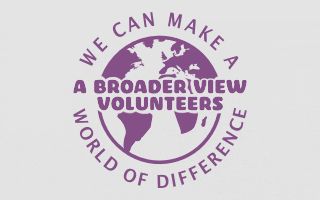 Family Volunteer Abroad Review Ecuador Quito Beisser Family Orphanage Program
Mainly, orphanage volunteering can be divided into three groups. First one is working in an orphanage, the second one is the daycare center and the third one is volunteering in a school mostly to teach English. So, let's talk about these volunteering opportunities in details.
1. Volunteering in an Orphanage
In the orphanage program, volunteers help the operation of the orphanage. Volunteers help children to have good quality food, health care etc. Also, volunteers job is to take care of children and give them the love and attention they need. Children in the orphanage are usually depressive because of the lack of love. So, giving them a big simile can create a huge difference in their life. Just look into their eyes, talk with them and make them feel important.
During your volunteer job in the orphanage, you can provide basic education to the children. For example, you can teach them how to brush their teeth, talk about hygienic habits etc. Since they don't have a family they are not able to get proper education on these topics. Of course, teachers in the orphanage try to teach them all but there are many children and it is impossible to take care of each of them one bay one all the time. Therefore, your existence in the orphanage will help a lot both to the children and the teachers.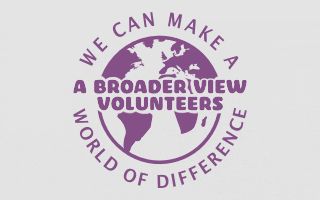 As a volunteer in an orphanage, you can be creative. Just think about what children may enjoy and create different activities. You can arrange a sports activity, some matches or you can organize games. You can teach them different games. Also, you can give lessons on different sports branches. It is all up to you and your imagination. If you have special skills like dancing, singing etc. don't hesitate to use them. Painting can also be a good idea. You can teach them how to draw, do some colorful painting with them and get dirty with the crayons. Children will love you if you do that kind of activities for them. Also, you will be feeling more useful and happy after those sessions. Just be creative and enjoy. The children will feel your positive energy and will join you for sure.
So let's have a deeper look to one of Abroaderview's programs. In Peru, there is an opportunity in Cusco. Living and working in Cusco will be an unforgettable experience for you.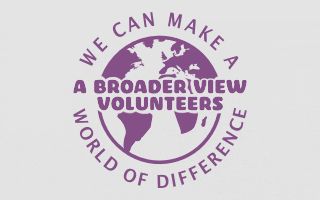 The orphanage in Cusco is operated by a religious organization. However, everybody is welcomed. It is like a big family. It is a home for orphan and abandoned girls and teenagers. In the house, there are approximately 50 women from 10 to 18 years old. As a volunteer, you can support those children's physical and psychological needs. They are young but most of them had very hard times in those ages. Therefore, you should be caring and understanding while talking with them.
Besides, giving them your love here are the activities that you can do as a volunteer in Peru. You can help their homework. It will also help you to strengthen your bonds. You can give basic computer lessons so that they can learn how to do simple things on the computer. If you see that they are improving fast you can load some more information. It is going to be very beneficial to them.
If you decide to go for a volunteer job in Peru, Cusco, you can organize extracurricular activities like yoga, pilates, dance, zumba, aerobics etc. The house will let you do this kind of activities that will boost the children's mood. The more you share with the children to more you'll be happier.
If you like to be a volunteer in an orphanage in Peru, just you need to know some Spanish to communicate with children because most of them don't know how to speak English. You can try to teach them English but first, you have to understand their language in a sufficient level. If you need you can take some Spanish lessons before going to Peru. Abroaderview will help you with the lessons.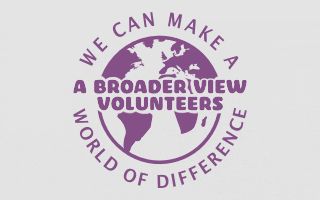 In the country you choose, our local coordinators will be there for you. You can always call them when you need something or when you have a question. Abroaderview will also provide you a safe accommodation with a host family. So, you will have the chance to spend time with the locals, learn their traditions and lifestyle. For example in Peru, you can choose to do volunteering between 1-12 weeks. It is all up to you. We can create a unique program according to your request. If you choose the orphanage job option in Peru, there is an airport in Cusco so transportation will be easy.
Working in an orphanage as a volunteer will leave a longlasting mark in your life. For doing this job you should have sufficient emotional strength. Because you will face with some children who are in very bad condition psychologically. You should be able to understand them and help them. If you also demoralize, this volunteering experience may not result well. So stay strong, just smile and try to share your love with the children. Then when you see the happiness in their eyes, you will start to gain the motivation you need. Be patient and try your best. Everything is going bo alright then.
2. Volunteering in A Day Care Center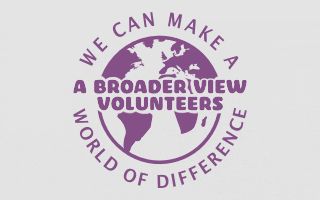 If you like to be a volunteer in a children day care center, then Abroaderview offers you different options. Let's have a look at Costa Rica. There is an opportunity in Costa Rica in two different destinations. One of them is in San Jose, the other is in Escazu. For most of the working families in Costa Rica, a local day care center is essential.
The center provides a safe place for children, while their parents are working. Children get the basic education in those centers. They attend some recreational activities and play with each other. As a volunteer, you should be caring. Also, you have to know basic Spanish since everybody speaks Spanish in Costa Rica. There are few people speaking English. It is good that you know both so that you can teach children some English.
Children in the day care centers are usually at the age between 2-6. Those ages are very important for physical and emotional development. So, you have a high responsibility as a volunteer who are working with the children at that ages. It is a delicate work which needs patience. The teachers in the day care center will help you with everything but you have to be also careful about your behaviors. Children will be watching you and imitating you. So, your behaviours are really important.
In the day care center, you should also help to wash dishes and cleaning. You can help to feed children. If you have some special skills in art or sport you can share them with the local coordinators and any skills you offer will be welcomed. You can create some small projects, you can organize games. There are many things that you can do. Just be creative.
You can usually do volunteering between 1-6 weeks. You have to work minimum of 6 hours a day. You will be working on weekdays. So, Weekends will be completely yours. You can do some sightseeing or touristic activities on these days. You will have time to learn more about the country's culture, traditions and daily life. Abroaderview will be there for you all the time. Our local directors are so friendly and helpful. You can always communicate with them. Abroaderview will help you to have one the of the best experiences of your life.
3. Volunteering in Teaching and Education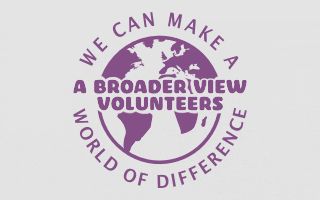 In many countries, there is a need for native English speakers and advanced English speakers to help lessons especially in rural schools. As Abroaderview we place volunteers to poor neighbours and rural areas where they need English teachers. The schools in those regions are suffering from the lack of English teachers so children can't learn a second language. As a volunteer teacher, you will help children to learn English properly. You can teach them the grammar rules, you can teach them how to speak etc. You will see that children are really enthusiastic about learning English. Especially, if you do it in a fun way, you will see how fast they will develop their second language.
About the lesson plans, local teachers will help you. About your other concerns, Abroaderview's coordinator will be around for your needs. Therefore there is nothing to worry about this journey. All you need to do is to decide the destination and duration for your volunteer job. If you would like to be a volunteer as a teacher and if you trust yourself that you can teach English, Abroaderview has a nice opportunity in Chile. As a country, Chile wants to be a bilingual country. Therefore, they are trying to teach English in every school. However, they need more labour force and you can help them at this point.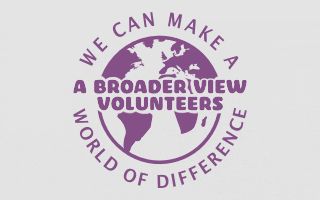 You will be working with the local teacher to create your English teaching program. Volunteers should also know Spanish to work as a volunteer in a school. Otherwise, it is really hard to communicate with people. You will be staying with a local host family. Spanish is also needed for that reason. You will be working as a volunteer on weekdays. All weekends belong to you and you can do whatever you like. You can go sightseeing, make a city tour etc.. The weekdays are also not so busy. You have to work between 35-40 hours. Since you will work with the children it can be a bit tiring but it will be fun at the same time. You won't understand how the time passes.
Abroaderview offers you the best gap year opportunities to live and work abroad as a volunteer. Especially, if you would like to work with children we have many volunteer opportunities for you. You can work in an orphanage, in a day care center or in a school. Just decide and let us know your desires and skills. Then we will create the best plan for you and you are going to have an amazing and life-changing experience!...