There are many countries which are suffering a lack of healthcare services. Volunteering Medical, Nurse and Dentist programs are the best way to help those people. You can choose one of the mission trips to Central, South America, Asia or Africa. There are many country options that Abroaderview offers and you can select wherever you want.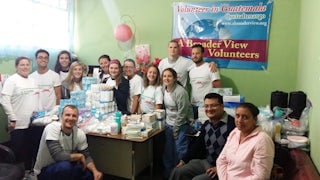 1. Medical-Nurse-Dentists
We select the countries and cities where the healthcare places are understaffed. Many doctors and nurses try to find a job in the bigger cities and better hospitals. Because of this reason, some areas have very few doctors and nurses. Therefore, they really need efficient hands to help them.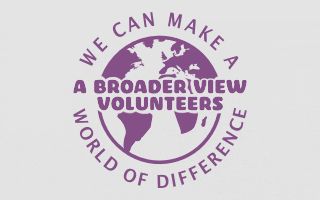 Volunteering in Ecuador Quito Review Mira Gill Pre Medical Student Program
We can divide the volunteers into two groups. The first group is the one we call as doctors without borders or nurses without border or dentists without borders. This definition is used for the doctors, nurses and dentists who are graduated from the appropriate schools and who has a medical degree. They just want to push their limits. Instead of working in a luxury private hospital in their country, they want to make a contribution to the third world countries. They feel much more useful as a medically treated person when they serve the people who have no money or opportunity to reach those services. Being a doctor without borders or a nurse without borders gives a sentimental satisfaction.
The second group is the students. You don't need to be a graduated doctor or a nurse for being a volunteer. You can join volunteer programs if you are a student. Those programs can help you to make the right decision for your future career. You will gain first-hand insights and you can decide which profession suits you best. It is also a great self-improvement opportunity. With one of the ABV programs, you can combine clinical experience with travel. Therefore, the weeks you will spend in one of those countries and gap medics experience will widen your world.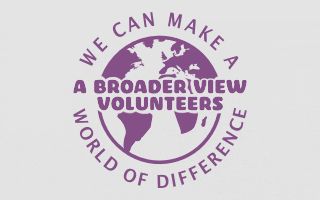 Most of the health centers that Abroaderview has them on the list are the under-resourced places. Working conditions are not so easy and volunteers should be prepared mentally. Nobody says it is easy to be a volunteer in such a place but at the end of the day, you are going to feel gratified with the work you do.
Let's look at the countries who need medical and nurse volunteers on Abroaderview's list. Today, we serve a volunteer job opportunity for doctors without borders and nurses without borders in around 15 countries. Let's examine the details of a gap medics volunteer job with an example. There is an opportunity in Tanzania. Health center in Kibaha which is located in east Tanzania is looking for medically trained volunteers. The scope of the work depends on your background and education level. You can join a project for 1-8 weeks. It is all up to you. As Abroaderview we are flexible so we can create a specific program for you. You will be working 40 hours per week. Generally, it is on weekdays between 8am-4pm. You will be staying in a volunteer house. You will have time for sightseeing, especially on weekends. So that, you can also discover the nature, touristic places and traditions of that country. It will be a life-changing experience for you. Just you should be careful about your own health. You need to have some vaccinations before your trip to Tanzania.
There are also volunteer job opportunities for doctors/nurses without borders in many other countries. Zambia, India, Ghana, Nepal, Ecuador, Honduras, Peru, Guatemala, Uganda etc. If you want to go on a mission trip, you can choose one of those countries that Abroaderview (ABV) can find a placement for you. For each country, you should read the requirements from Abroaderview's website. Some countries require special needs. For example in Zambia, volunteers must provide their own equipment such as gloves, lab coats, shoes etc. Some countries except under age 18, some of them not. So, it is better to go and check the ABV's website for all details.
2. Dental and Pre Dental Students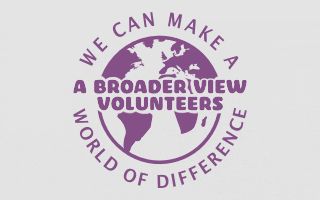 Most of the third world countries have a limited understanding of safe dental practices. People are not doing the right practices regularly so they suffer from dental problems. Oral hygiene standards are also very low in those countries. Furthermore, dental treatment is not reachable for everybody. There is a lack of dentists and also dental services are considered very expensive. So, a few people have the possibility to reach medical treatment. Others suffer from different teeth problems and pain.
As a dental student or trained professional you can join one of the ABV volunteer programs in the dental treatment field and help the people who are not able to effort those services. ABV has many positions in many countries. For example, in Nepal, there is a dental hospital in Kathmandu. This hospital focuses services on poor people in the community. You can help in this hospital to help those people. Our ABV coordinators and local doctors will be helping you about everything. The only thing you should do is to decide to go for this mission trip, decide the dates and we will be scheduling everything for you. If we continue with the Nepal example, in your free time, you can do trekking around the Himalayas, visit UNESCO heritage sites, touristic places and spend some time with locals. So, wherever you go, you will not be just working, also you will be improving yourself in many other ways.
In the dental field, there are many practices that you can participate in. To illustrate, you will be doing or helping daily treatments like scaling, fillings, crowns, dentures etc. Besides those services, you can join some visits to schools and orphanages to promote oral health practices. By this way, you can meet with many local children and create a difference in their life. You can teach children how to brush their teeth properly. If you help them to understand the benefits of oral hygiene, it will be a great plus for their life. Also, to be able to touch on children's lives in a positive way is so satisfactory. You will understand this feeling when you join a volunteer program like this. By working as a volunteer you can also give oral- health check-ups. Keep in mind that, all those practices will help you to improve your skills also.
3. Midwifery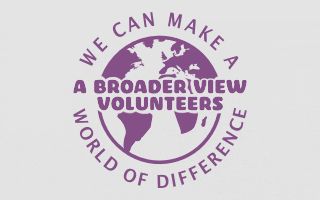 If you would like to volunteer as midwifery it is hard to work in a strict timetable. You should be ready for the surprises. Midwifery services not only include to help women to give birth but also include counselling of family planning. As a volunteer, you should inform newly mothers about how to take care of their baby.
ABV gives some opportunities to work as midwifery in different countries. One of them in Uganda. Bulenga community has a health care service which needs helps from volunteers like you. If you have some medical training or knowledge in midwifery or nursing you are welcomed to this program. Students also can participate in midwifery volunteer programs. However, you should be aware that it is not an easy task because of the lack of facilities. Just keep in mind that your local ABV director will be there for you whenever you need. If you have some problems or questions you can always get in touch with ABV coordinators and they will help you immediately.
Being a volunteer midwifery in a place where they need you is a great mission trip. Helping mothers, and newborns is an amazing experience. You will be witnessing many miracles (births) happen during your volunteer job. You can decide the duration of your trip. It can be between 1-8 weeks. It is your own gap medics experience so you can decide how much time do you need for this volunteer adventure. We are sure once you involve such a beneficial organization, you would like to do it again and again.
4. Paramedical-Rescue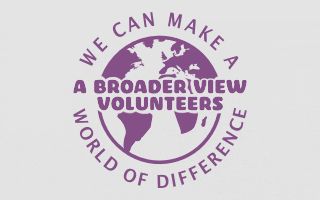 If you trust your self about cool-headedness then this volunteer opportunity is for you. For working as a paramedical or in a rescue team you should be able to deal with stress and many unexpected situations. If you are good at handling troubles you can be very useful for others and you can even save lives. As a volunteer, ABV will find a job that you can accompany the medical team. You will be helping with emergency medical support.
Let's give an example from ABV paramedical volunteer jobs. There is an opportunity in Honduras. You will be mainly working with the teams of the Hospital of La Ceiba and Catarino Rivas Hospital. The job includes attending emergency calls. There can be a fire, car accident, shipwreck etc… Sometimes tourists have accidents during activities like hiking and rafting. You will be helping the team while rescuing people. In the free times that there is no emergency occasion, you can join training or social activities like playing football, watching tv etc with the team members.
There is also an ABV position in the second biggest city of Guatemala which is Quetzaltenango. You can work in firefighters team or support the ambulances of this team. You can assist in the way you like. When there is no emergency you can help the cleaning of equipment. For this mission trip, you need to speak Spanish. It makes sense because in an emergency case, you should be able to communicate with the team and with the survivors also.
Volunteering in this field will be challenging for sure. However, if you trust yourself and you like hard works, then it will be a great opportunity for you to help people. You should be proud of yourself during your entire life.
5. Therapy-Rehabilitation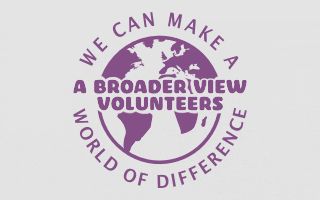 As ABV, we have a deal with the therapy center in Ecuador. In this center, You can help physical therapy sessions, occupational therapies, language therapies and medical services. Also, you can contribute to the protection of the rights of disabled people. The moral side of involving this kind of project is very satisfactory.
Healthcare students are welcomed in this program. This mission will give you the opportunity to gain a nice experience. So, let's give some details about the center in Ecuador. In physical education section, there are many different kinds of therapies are available. Some of those are thermotherapy, cryotherapy, electrotherapy, phototherapy and hydrotherapy. Under the occupational therapy section, everyday training are involved. You can shove some exercises for strength or you can show some relaxing techniques to the patients. If your mission is on language therapy, you can help the patient to show their needs and emotions. You will be dealing with hearing problems and during this process, you can help their homework etc.
If you decide to be a volunteer in a therapy center, it will be a great experience and BV will be with you during the whole way. You can trust our local coordinators and directors. They have many years experience and they will help you with everything you need. You will never be feeling alone.
6. HIV-Awareness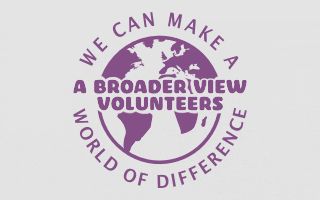 Many countries especially the third world countries are suffering from HIV/AIDS. Some communities have very limited even no knowledge about these diseases. Those communities should be educated properly and many volunteers are needed for that. Causes of AIDS and its transmission ways should be explained in details. For this purpose, there are some local organizations in different countries and cities. You can work with them to improve HIV/AIDS awareness. You can take part in the education of people and also you can deal with the problems of infected patients. Infected ones are usually excluded from the community. You can try to help them in possible ways. They really need psychological support.
In Gana, Tanzania, Nepal and Honduras, ABV has a contract with the local organisations. You can join one of them to work on this topic. If you choose to take part in a Hiv awareness project and you would like to make it your mission trip then you can reach the details from Abroadervies's website.