Volunteer Name: Olivia Wong
Project Location: San Jose, Costa Rica
Volunteered at: Orphanage / Daycare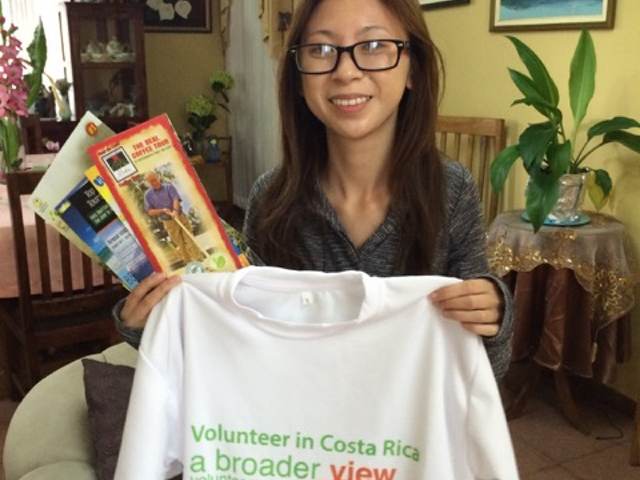 1- How was the local ABV Coordinator/staff and the support provided in-country?
When I first got into the county I met my driver, Francisco, and a man who wanted to carry my luggage to the car. They were holding a sign for me to see with my name written on it, as well as the name of the ABV organization, and the address of my homestay family in Costa Rica.
I was given an orientation by the ABV Staff who took me step by step of what I was going to be doing during my stay in Costa Rica. They were always a phone call away and addressed every one of my concerns that I had thereafter. 
2- What was the most surprising thing you experienced?
Program: I was surprised how much free time I was given during my stay here, as I had Friday to Saturday plus weeknights off of volunteering at the orphanage I was assigned to.
ABV: ask the coordinator to get more hours for you  and/or do 2 programs if one has a holiday or day off. Always rely on the coordinator if you want to work on the weekends as well and email US office if needed.
Host Family: My host family was incredibly friendly and went out of their way to make sure that I was comfortable in their home. I had the opportunity to get to know each one of them as they invited me to family outings on the weekend when I didn't have plans and they introduced me to their grandchildren during early dinners at the home I was staying at. Everyone was very welcoming.  
Country: I was surprised how many people do not speak English in Costa Rica, but being immersed in another language for a few weeks had a positive impact on how quickly I learned to pick up commonly used words.
3- What was the most challenging thing you experienced?
Program: The children in the orphanage I was at were much more rough than I had experienced when working with children in the past. They required a lot of patience and a broader knowledge of Spanish on my part would have really helped manage certain situations. I would have liked a little more information about the context of the orphanage I was going to volunteering in before arriving in Costa Rica.
Host Family: The only challenging part of being with my host family was that they did not speak any English and I was not conversational in Spanish when I first met my host family.
Country: The language barrier got to me while I was here because I assumed that there would be more people in general who spoke English. Looking back, I should have researched the country more in-depth prior to arriving to Costa Rica.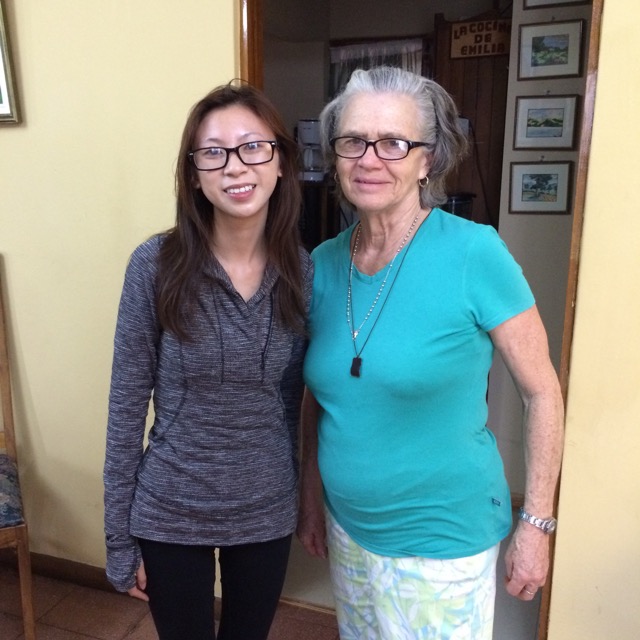 4- Any tips for future volunteers… (clothing, travel, personal items, donations)
1. I would recommend that future volunteers bring bug spray and after-bite, especially if they plan to go out on tours on the weekends.  
2. A dictionary of the language spoken in the country volunteers will be arriving in will be useful if they are not proficient in the language.
3. Snacks from home, as well as movies and music will help volunteers feel better if they get homesick.
4. Check if there is an exit fee to the country you will be traveling to.
5.1-Other things volunteers should know before coming here:
a. It is most useful and comfortable to travel alongside a friend or family member if you don't know the country well.
b. Schedule activities to do on the weekend prior to arriving in your designated country if you don't want to stay in and rest or improvise your plans while here.  (Coordinator can help while in country)
c. Learning the language of the country you will be traveling to is essential to manage day-to-day activities.
d. Bring extra money in case there extra trips you want to take while in the country.
6- Personal Paragraph about the experience (ABV Program Testimonial):
I learned a lot during my stay in Costa Rica, even though much of what I experienced here was not what I expected in the first place. Immersing myself in a foreign language was tough, the toughest part of the whole experience was the language barrier I faced, but I did pick up the language here fairly quickly. If I could do my experience again I would come more prepared to speak Spanish and would have brought along a friend with me to Costa Rica so we could help each other navigate through a new place together. I will always remember the children I worked with while here, as well as how people in general were so friendly and patient in the orphanage.
7- How would you describe your accommodation, meals, security, friendliness, quality others:
I always felt safe in the area I was staying at, even at night walking around by myself in the neighborhood. The meals were always full and delicious at my homestay.
8- What was your favorite memory of this trip?:
Program: I enjoyed meeting the children at the orphanage and getting to know each child individually.
Host Family: I took a day trip with my host family to visit their extended family members a few hours away. They pointed out landmarks and cities we passed, which was very kind of them.
Country: My favorite memory of this trip was seeing different areas through taking bus rides and walking around alongside other volunteers who invited me to outings.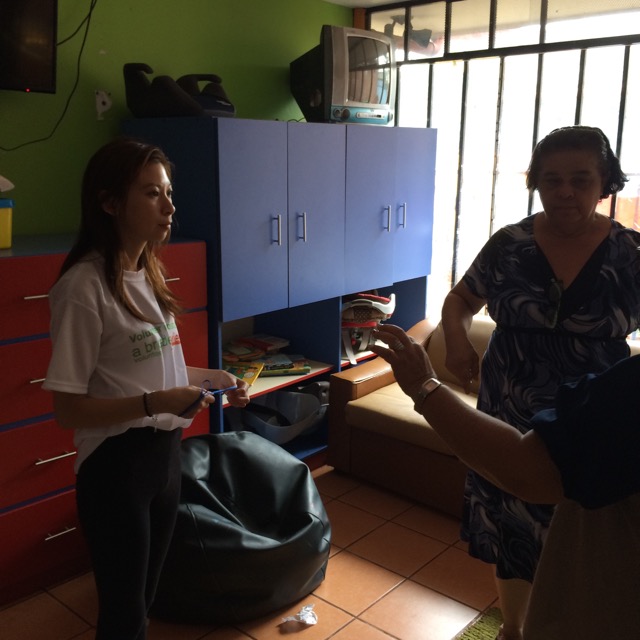 9- How was the ABV USA support prior traveling?
I had all of my questions answered promptly, which made me feel secure.
9.1- What do you think about the reservation system online?
It is proficient and flexible.
9.2- Who did you find Abroaderview website
I found Abroaderview through a list of volunteering opportunities online.  
10 – Are you willing to speak to other potential ABV volunteers?
Yes.