Volunteer Name: Lizenia Pazmin
Project Location: Quetzaltenango, Guatemala
Volunteered at: Childcare and medical clinic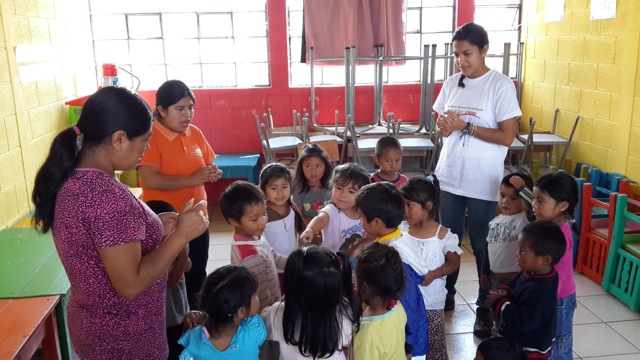 1- How was the local ABV Coordinator and the support provided in-country?
Coordinators were diligent in providing information needed during my stay. They made me feel comfortable and were willing to accommodate my needs.
2- What was the most surprising thing you experienced?
All the diverse projects found in Xela. I was happy to see the local community involved with major issues.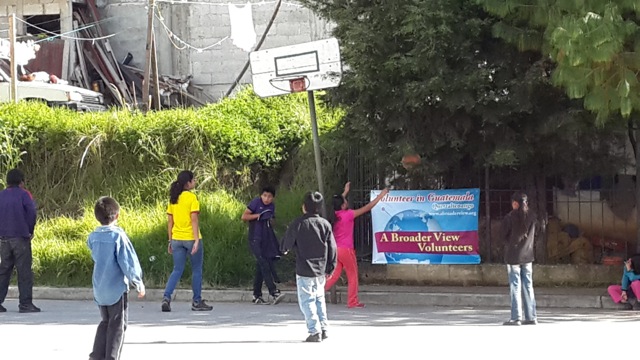 3- What was most difficult to experience?
Getting used to a different type of lifestyle by taking the bus and roaming the streets. It took a bit to get acclimated but at the end all was well.
What was also difficult was to see some of the problems many locals face.
4- Any tips for future volunteers… (clothing, travel, personal items, donations)
Depending on the time they come, September and October require layers. Always bring a rain jacket as well. Bug repellent and hiking shoes are recommended. The terrain and altitudes can cause lots of stress, especially if you´re not used to both. Donations are always welcomed, such as personal hygiene, clothes and shoes. Depending on your project of course. Some things may be cheaper to buy here in Xela, so plan for that too.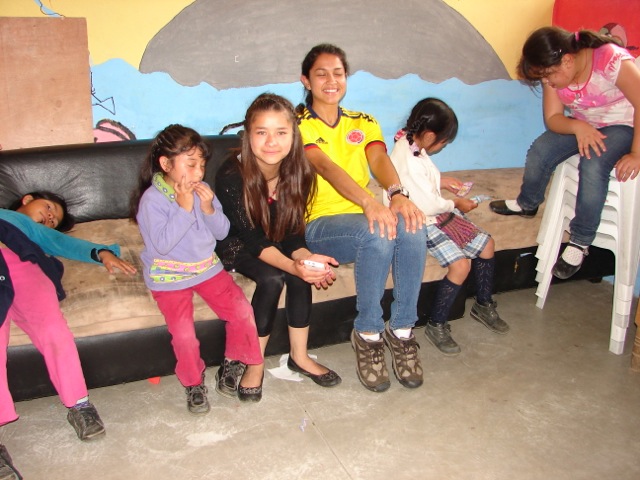 5.1-Other things volunteers should know:
BE OPEN-MINDED
Be outgoing, Xela has lots to offer
Use common sense when roaming the city / traveling
Remind yourself that time is a gift, and what you´re doing (volunteering your time) is a gift to the project.
6- Personal Paragraph (ABV Program Testimonial):
I was a little nervous about coming because I´ve never traveled on my own. I wasn´t sure how it was going to be, but I was positive I´d learn a lot. Being open-minded helped my stay in all ways. From experimenting different, emotional things in my project to my home stay family. Also, meeting many people from different parts of the world. I would definitely do this again, for I feel my time, the experience and life lessons in return were all worth it!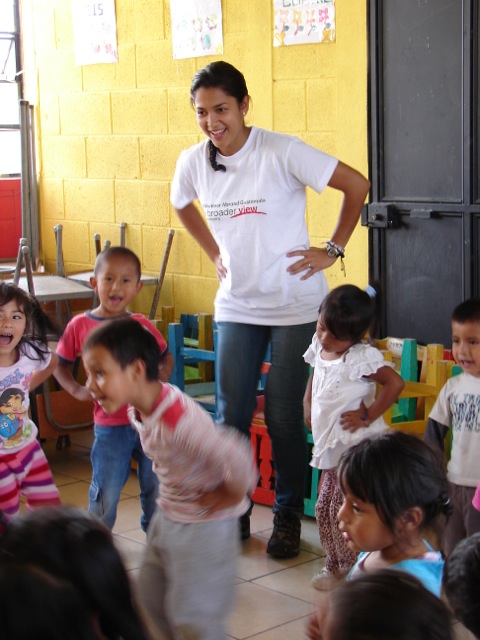 7- How would you describe your accommodation, meals, security (e: host family, on-site, shared)
The home stay was more than I could have asked for. My family was very excited to have me, and made me feel comfortable right away. I was very fortunate I think. The rooms were clean, so was the bathroom. They cleaned my room on a weekly basis. Meals were on time and very tasty. They also pleased me by asking what I liked and they cooked it for me.
8- What was your favorite memory of this trip?
My favorite memory would be international children´s day (Oct. 1st). I was at the clinic that day, and they had set up activities with children from special situations It was emotional and fulfilling to have been part of that day. Seeing the children smiling and trying to enjoy themselves despite their circumstances was something I´ll never forget.
9- How was the ABV USA support prior traveling?
Very well organized. They were helpful in guiding me in the right direction as for as projects. They were diligent in responding all my questions and accommodating my needs.
10 – Are you willing to speak to other potential ABV volunteers?
Yes, I feel it´s worth what you pay, and believe in this type of service.