Review Volunteer Nora Berry in Nepal Kathmandu at the Community Hospital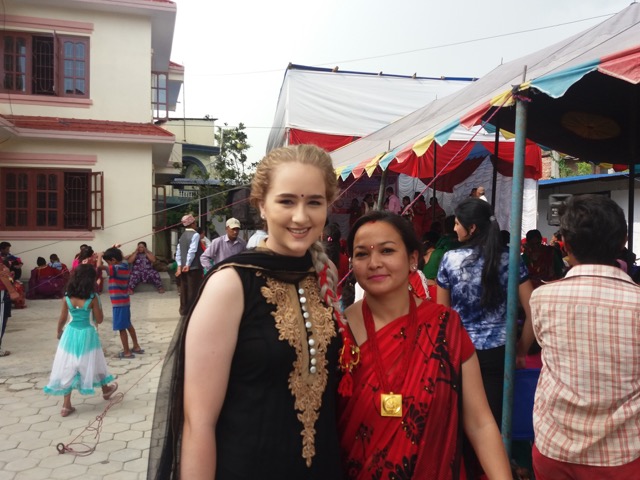 How were the local Coordinator and the staff and the support provided in-country?
     Incredible! I felt much supported in my stay with the constant help from the local ABV coordinator, his family, and the hospital staff.
What was the most surprising thing you experienced while in the program?
Probably the roads. They are incredibly bumpy and the cars and motorbikes swerve in all to avoid potholes. The streets have no stop signs, no red lights and aren't lit at night. 
What was the most difficult thing you experienced while in the program?
At the beginning, the constant attention was very frustrating. I learned to take it in stride.
Any tips for future volunteers….(clothing, travel information, packing, sightseeing, donations)
I would recommend doing some research on temples and making small trips outside Kathmandu definitely pack a lot of tee-shirts you will sweat and some family photos are good conversation starters at the hospital.
Other things volunteers should know:
At first, you will get frustrated. You will feel isolated. You will miss home. The best cure for that is to be more open befriend other nurses and volunteers, wave at the children buy souvenirs that you like.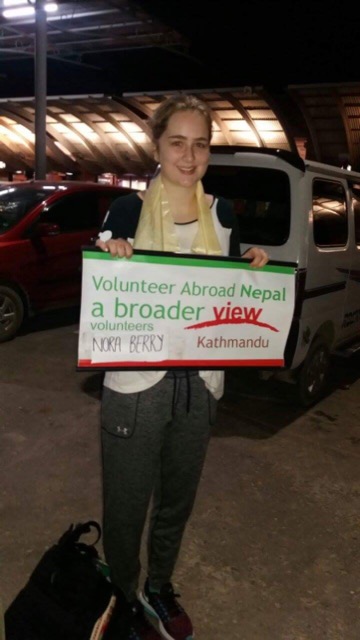 Personal Paragraph (volunteer program testimonial):
The volunteers work is really as good as you make it. The staff was lovely and very welcoming but the best experience came from asking questions and getting my hands dirty.
How would you describe your accommodation, meals, security?
So fantastic! Pretty sure I ate way more food here than I do at home. The beds were soft the house was clean and we always ate at the same time together and the house is super safe.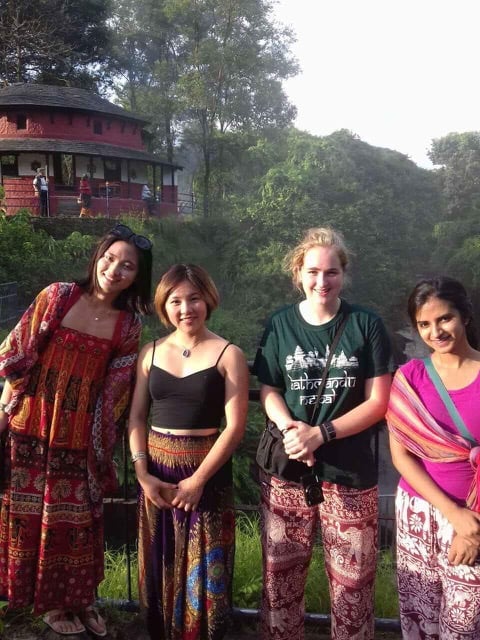 What was your memory of this trip?
Definitely venturing out with other ABV volunteers. We saw temples got super into bargaining and ate incredible food! So cool learning about our different cultures while experiencing a new one.
How was the information you received from ABV prior to traveling? (Emails, website, support) was there anything missing or should be included to prepare other volunteers?
Honestly, I would say there was too much communication. I had a constant stream of emails, most of them sharing small tidbits of information. ABV: we know volunteers don't read all the information we send so we send in a couple of emails the information so they read it.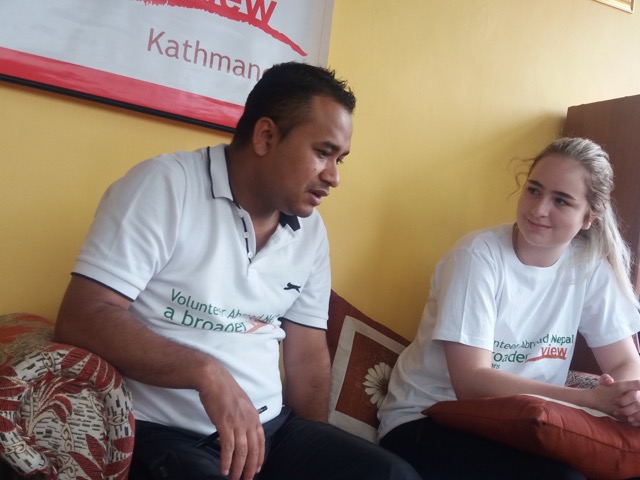 Are you willing to speak to other potential ABV volunteers about your volunteer experience?
Absolutely! Please contact me at my email if you have any questions.