Volunteer Name: Erik Swanson
Project Location: Cusco
Volunteered at: Clinica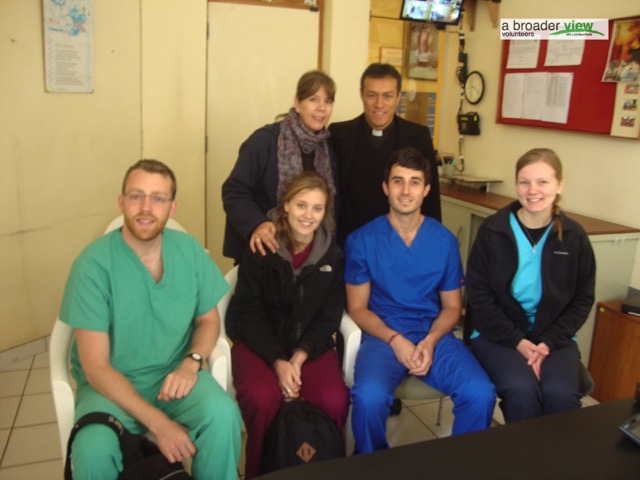 1- How was the local ABV Coordinator/staff and the support provided in-country?
Maria Elena was our coordinator here in Cusco. She was incredibly friendly and helpful, and was always available if anything was to happen. She hosted frequent volunteer social events that I really enjoyed. Overall, she was an excellent resource for us here in Cusco.
2- What was the most surprising thing you experienced? Name 2
The diet was a big transition. The type of food/timing of meals is very different in Peru than in the US.
The people here, in the clinic and those we lived with, were so friendly. They genuinely care about your experience in Cusco. This was definitely a pleasant surprise.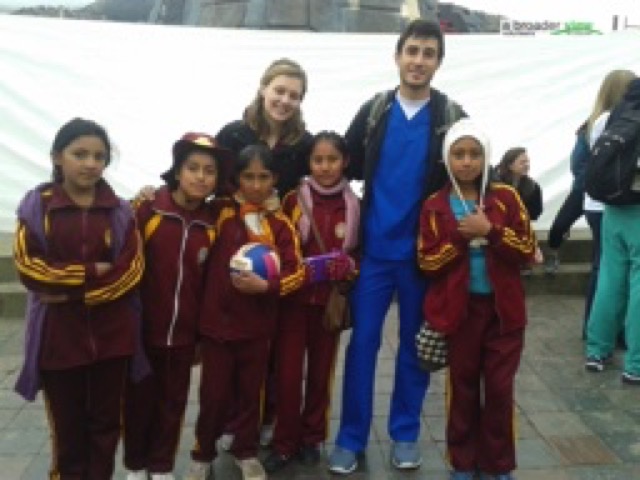 3- What was the most challenging thing you experienced?
As I previously mentioned, the adjustment to the diet here was definitely challenging. Breakfast is very light, lunch is a large meal and dinner is something sweet. It took me a while to adjust to this, and, at first, I wasn't feeling great with this new eating schedule. However, all the food is excellent, both cooked in our house and when we ate in restaurants.
4- Any tips for future volunteers… (clothing, travel, personal items, donations)
1. The weather is different here than anything I have experienced- during the day, shorts and a T-shirt are fine, but at night, the temperature can dip to 40 degrees (F).
2. Your weekends will mostly be taken up by the many trips around/outside Cusco that you can do
3. Taking acetazolamide prophylactically helped me adjust to the altitude
4. The air here is very dry, bring lots of eyedrops/chapstick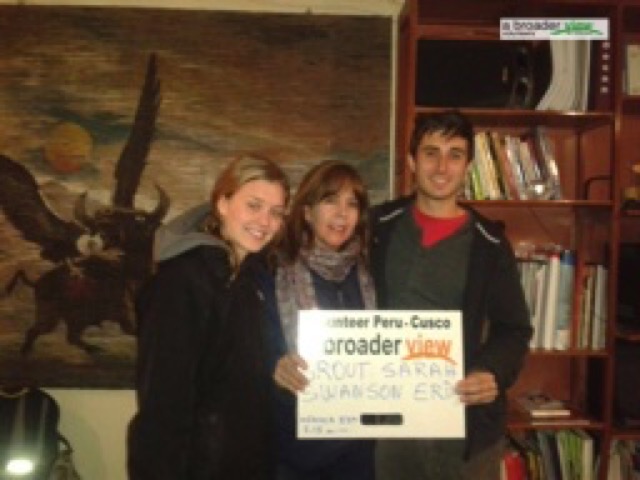 5.1- Other things volunteers should know before coming here:
a. Don't worry too much about weekend trips until you get here- ABV has a contact at a tourist office who can help you plan everything.
b. Get yourself some Cipro before you travel
c. Bring something secure  to keep valuables in and a luggage lock
d. For medical students- leave valuable medical equipment at home (i.e. opthalmoscopes)
6- Personal Paragraph about the experience (ABV Program Testimonial):
I have nothing but good things to say regarding my experience in Cusco. My living situation was excellent, I felt welcomed in my new home from the first day that I arrived. Maria Elena, the coordinator in Cusco, was a great resource. She was extremely friendly and helpful. She really helped shape my experience in a positive way. The same can be said for the staff at the Clinica. The Spanish classes were excellent, they helped me improve my speaking and listening skills immensely. The weekend trips in which I took part in were awesome, each one showed me a different perspective of Cusco and  its beautiful surroundings. Overall, I had a very positive experience with Abroaderview and would recommend it to all potential volunteers who are interested.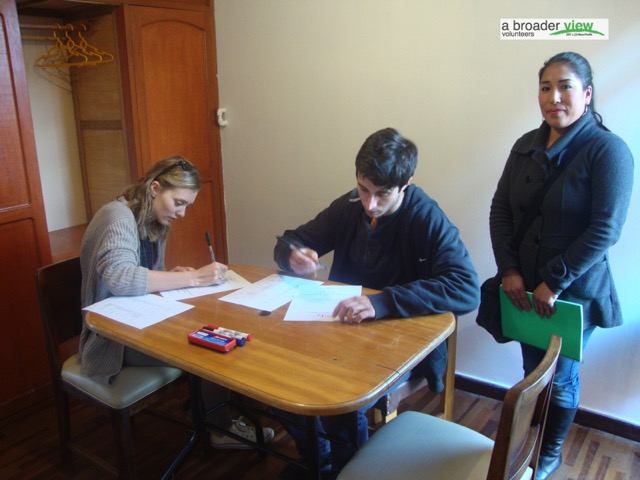 7- How would you describe your accommodation, meals, security, friendliness, quality others:
Our living situation was excellent. Once we had adjusted to the new diet, there was no problem with the food at all. Security is one thing that volunteers should be careful of- be smart with backpacks, passports, wallets, etc. 
8- What was your favorite memory of this trip?:
My favorite memory of this trip is the feeling of being welcomed into another culture. I have not had the opportunity to travel much, and being fully enveloped in a culture so different from my own was an incredible experience. I am lucky that I had this experience with ABV and such an awesome group of coordinators and fellow volunteers.
9- How was the ABV USA support prior traveling? (who helped you, emails, phone calls, chat online, how fast did you got an answer, did you got all your answers)
Sarah was my main contact. The ABV USA team was excellent; Sarah was very helpful in planning our experience. Replies were always fast and thorough from all the team.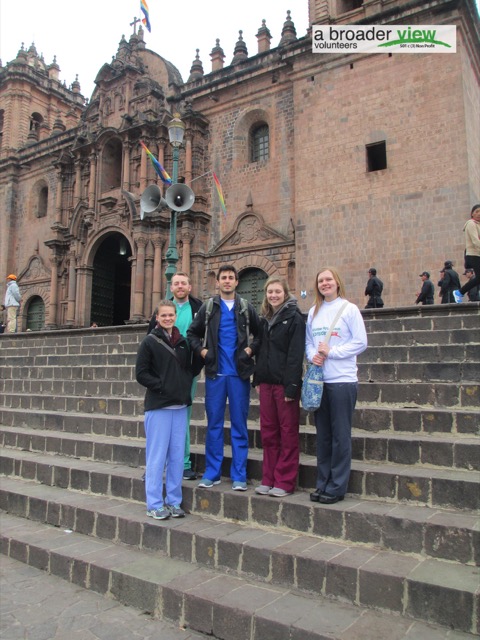 9.1- What do you think about the reservation system online?
Had no issues with the online system. Everything worked smoothly for me. Updates were quick, the system was very clear.
9.2- Who did you find Abroaderview website (keywords, search engine, word mouth to mouth, recommended by .., other)
My travel companion (Sarah Grout) heard about Abroaderview from a friend who had participated in another program through Abroaderview.
10 – Are you willing to speak to other potential ABV volunteers?
Yes

Check more Volunteer Reviews here