Volunteer Name: Sarah O'Brien
Project Location: Cusco, Peru
Volunteered at: Girls orphanage and special needs school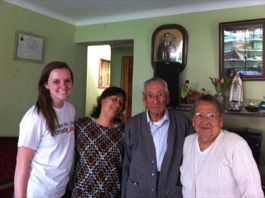 1- How was the local ABV Coordinator and the support provided in-country?
The support provided in country was very impressive. If I had any questions at all they would be answered within the day. The local ABV coordinator (Beatriz) was amazing. She went above and beyond by showing me everything I needed in cusco and was also extremely helpful with any questions or concerns.
2- What was the most surprising thing you experienced?
I was surprised and impressed by the simple laid back lifestyle in cusco. It was refreshing to and interesting to learn and experience day to day life here.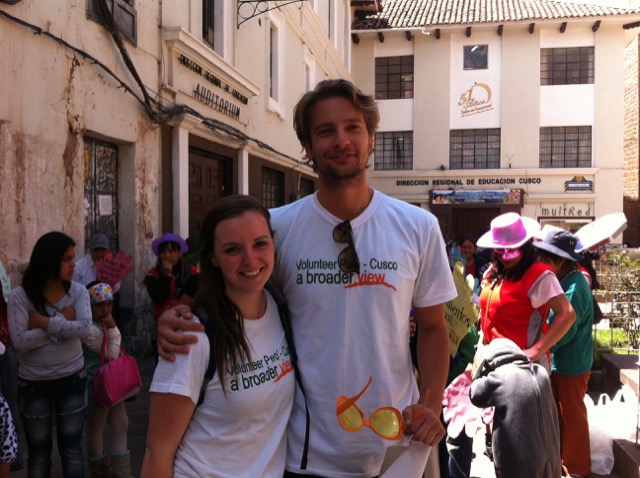 3:  Any tips for future volunteers…
If working in the orphanage the girls cannot receive makeup or nail polish. Simpler items such as hair clips, bracelets, etc. are accepted. Layers are a necessity with the changing weather in cusco as well as cough drops due to the air and altitude!
4.1-Other things volunteers should know:
a.- taxis will try to over charge, don't give in!
b.- keep in mind time is extremely laid back.
c.-hot during the day and cold at night.
d.-Take advantage of the fact you are in such a beautiful place and see/do as many things as you can!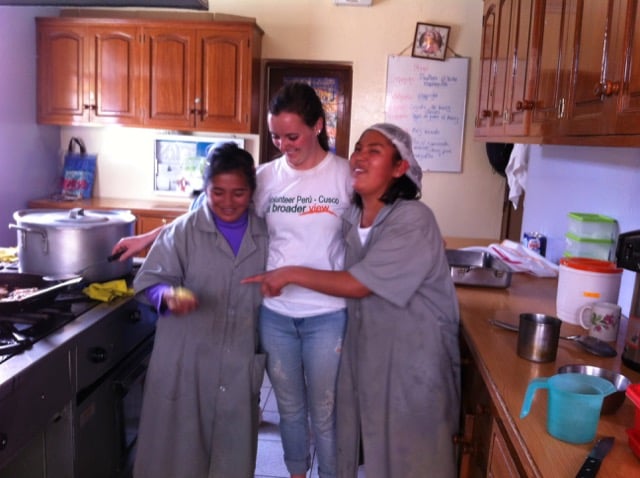 5 - How would you describe your accommodation, meals, security (e: host family, on-site, shared)
My accommodation was amazing. I lived with two sisters, Cecilia and Eva, both in their fifties and their parents who are in their nineties. It was great to learn from the different generations. My host family prepared amazing food and were always so considerate to the fact I am a vegetarian. They also provided many blankets because it is so cold at night, they are truly caring people.
7- What was your favorite memory of this trip?
There are so many amazing memories here. Machu pichu, riding ATVs to the salt mines, meeting all of the amazing volunteers who I have built friendships with and experiencing living in a Peruvian home.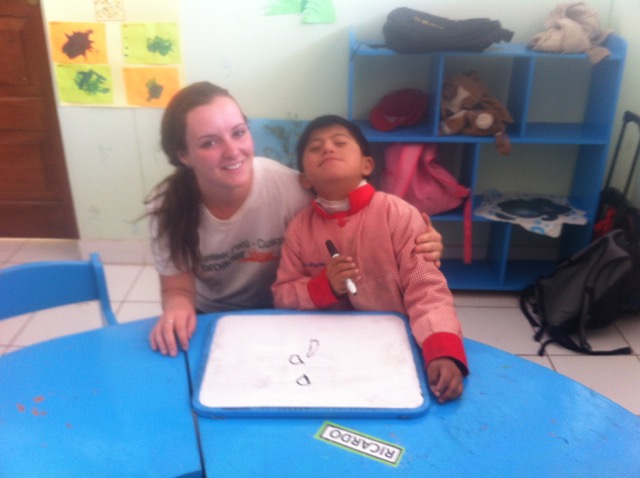 8.- How was the ABV USA support prior traveling?
I personally did not have much contact with them because it was not necessary but I know my parents appreciated their support towards them.
9 – Are you willing to speak to other potential ABV volunteers
I am absolutely willing when I have the time!