Volunteer Name: Julia Adams

Project Location: Cusco, Peru
Volunteered at: Orphanage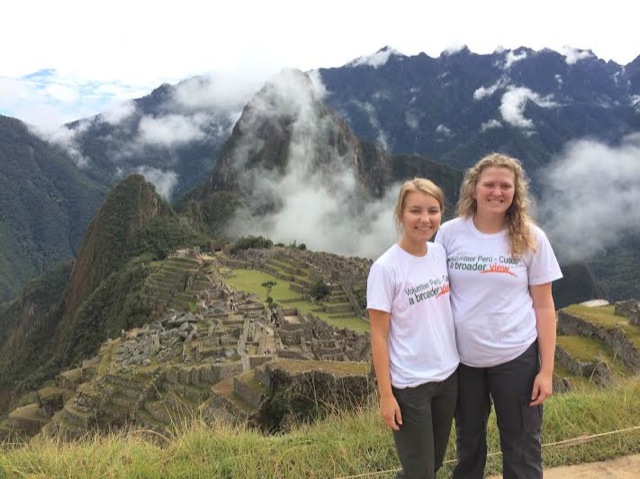 1- How was the local ABV Coordinator and the support provided in-country?
Our local ABV Coordinator was absolutely amazing, she was helping us before we even got to Peru.  Beatriz was there for you every step on the way but without holding your hand 24/7, so you can get a real experience.  From the moment we arrived, she made sure we knew where everything was and have what we needed.  She helps you get the full experience by also helping with weekend trips and setting you up with tours.  When we were sick, Beatriz was superb, she was there every day, checking on us, getting us a doctor, and even got our medicine when we had to stay in bed.  Beatriz was there for us and made sure we had a well-rounded experience in volunteering and the culture.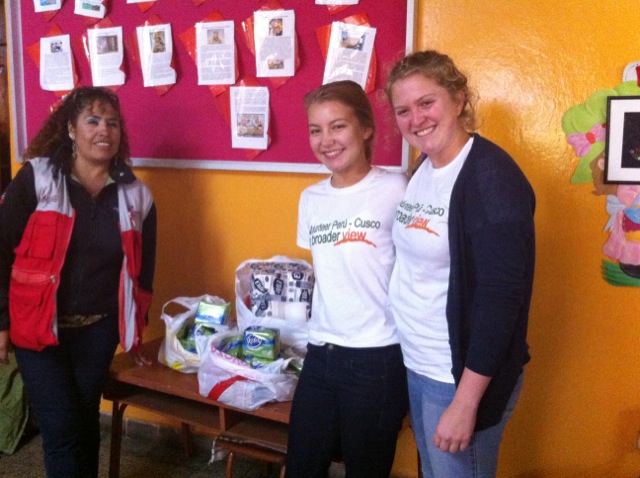 2- What was the most surprising thing you experienced?
What surprised me the most was the freedom we had and the sincerity. We were able to really able to go out and experience the city and area, to really be involved.  As much as we were shown the way and the freedom we had, made it more than just a touristy experience that we were able to be a part of the orphanage and community.
3- What was most difficult to experience?
The most difficult thing was the change in climate and altitude.  We knew when we came it was winter in Peru, but we didn't realize on some days how cold it would really get, and we weren't prepared for that weather, the altitude, although it affects some more than others, it definitely affects you.  The altitude affects your energy, tiredness, and digestion, and it takes time to get used to it.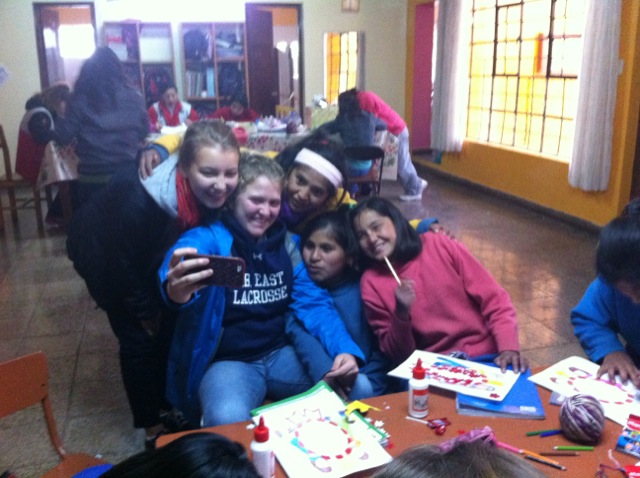 4- Any tips for future volunteers… (clothing, travel, personal items, donations)

a.-    Tips for future volunteers would to bring many layers of clothing.  You should bring a jacket, a wind breaker, a rain jacket, and if you are going to visit nearby ruins or Machupicchu, bring sturdy sneakers or hiking boots.  Also for the cold weather bring a hat, scarf and gloves for money bring more than you would expect, because there's many easy, cheap ways to go sightseeing, but it might be more than you originally intended. So, bring enough money to exchange which has to be in perfect condition to exchange, or have access to one of the various ATMs.
b.-    Make sure you bring toilet paper or tissue packs to easily carry, as some bathrooms don't have it, and expect to pay to go to the bathroom in public.

c.-    Bring an assortment of medicines to have easily, because of all the changes in climate, diet, and altitude you are likely to get a cold.

d.-    For carrying money and valuables bring a shoulder bag (kangaroo), which you can easily keep in front of you, or a money belt, or way to council your money, although Cusco is safe, you must take caution with your valuables.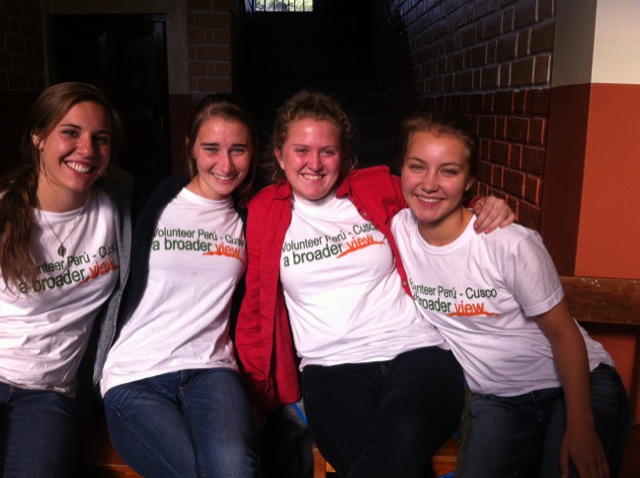 5- Personal Paragraph (ABV Program Testimonial):
My overall experience with ABV was amazing, that I was able to experience once in a life time opportunities.  We had so much fun at the orphanage, expending time with and helping the girls.  The balance with the value of volunteering and experience allows for you to learn about the entire country and culture.  I wouldn't have asked for anything more out of my experience.
6- How would you describe your accommodation, meals, security (e: host family, on-site, shared)
My time with my host family was excellent.  My friend and I had our room to share, which we were absolutely comfortable in.  We were really able to sit down with the family at meals and spend time with them.  The meals and food, however, were different to what we usually have, was something we could easily adjust to and enjoy.  The only major adjust was the eating pattern, being that breakfast and dinner are small meals, while lunch is large.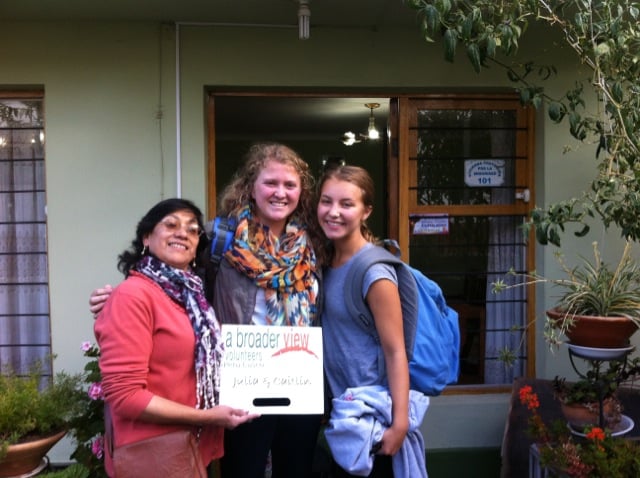 7- What was your favorite memory of this trip?
My favorite memory was being able to see the sunrise at Tres Cruces, on the edge of the Andean Mountain during the festival of the virgin del Carmen.
8.- How was the ABV USA support prior traveling?
ABV USA worked with us during the whole set up of the trip, and working to change the date to work with our schedules.  They made sure we understood and had everything get up.
9.-    Are you willing to speak to other potential ABV volunteers?
Yes.


Check more Volunteer Reviews here