Volunteer Name: Kevin Loughlin

Project Location: Cusco, Peru

Volunteered at: Orphanage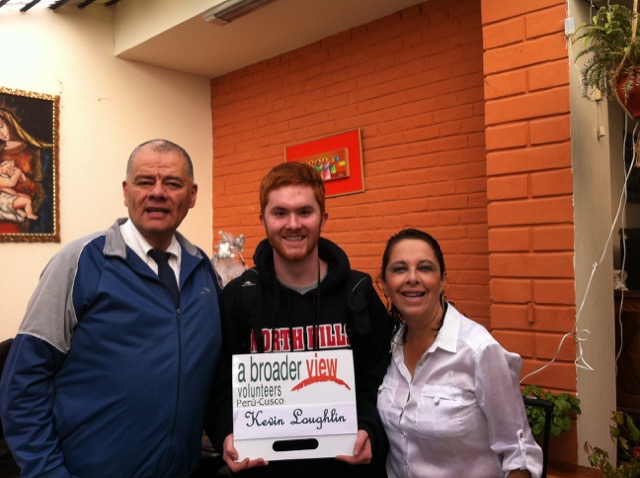 1-How was the local ABV Coordinator and the support provided in-country?
Everything was fine.  The most important part of ABV's involvement was when I first arrived; it was nice to be oriented to the city and country and eased into the volunteering process.  Beyond that, I would say my time here was fairly straightforward and that I did not need that much assistance.  Nonetheless, it was great to know in the back of my head that help from ABV was always available if needed.
2- What was the most surprising thing you experienced?
I actually was very surprised by the difference in food.  To be clear, everything that my host family served me was delicious.  It is simply that it's a different culture and diet.  There are fewer fruits and vegetables served during meals, and dinner and breakfast are much lighter than in the USA.  Lunch is the main meal of the day.  That being said, ABV told me in advance to expect the food to be heavy on carbs as well as to expect a few other differences.  I just didn't expect there to be as many differences as there were.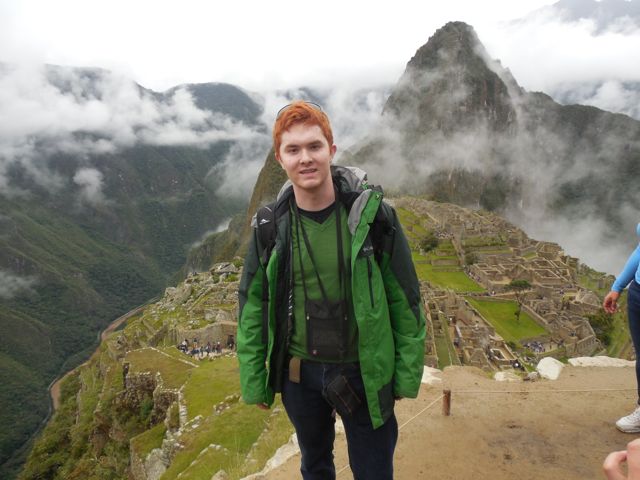 3- What was most difficult to experience?
I think the first couple days in any new country are almost always the hardest.  For me, the altitude gave me a pretty bad headache the first two days, and I was in culture shock.  I thought my previous international experience in France had prepared me to handle a different culture, but the difference between life in Peru vs. N. America is much larger than life in France vs. N. America  It was hard for me to adjust to seeing people living so openly in poverty and dirty conditions.
4- Any tips for future volunteers… (clothing, travel, personal items, donations)
Definitely make sure that the focus of your time abroad is volunteering instead of tourism.  There are opportunities to see the sites on weekends, but coming to an orphanage is and always should be first and foremost about the kids.  Explore all volunteering options available to you and choose the one in which you feel you can make the biggest difference.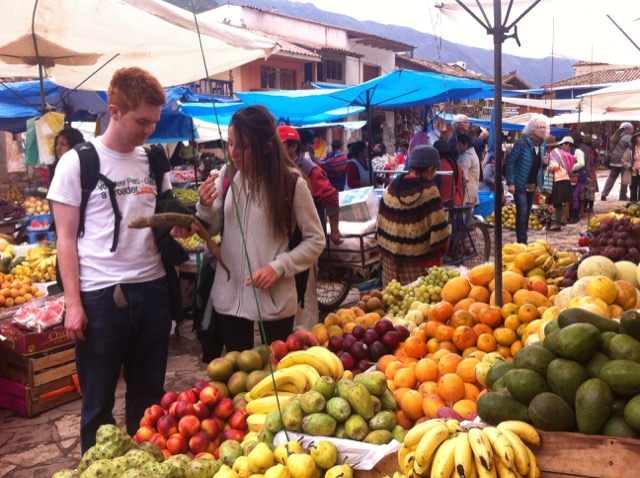 4.1- Other things volunteers should know:

a.- Budget to buy things for the kids at the orphanage

b.- Bring a coat with you at all times

c.- Bring a bottle of water with you at all times

d.- Use your imagination to make up games with the kids.  No one likes being bored. Be Proactive
5- Personal Paragraph (ABV Program Testimonial):
I decided to volunteer with ABV because I had the opportunity to spend time with kids and work on my Spanish abroad, two of my biggest passions.  I wanted to be a volunteer ahead of being a tourist, and ABV definitely provided that time structure.  Ultimately, my experience has helped me to grow as a moral human being.  I am more appreciative of the struggles of those in more impoverished countries and of all that I have in my life.  Most importantly, I realize that kids are the same loving beings no matter what country they are in, what background they come from, and what language they speak.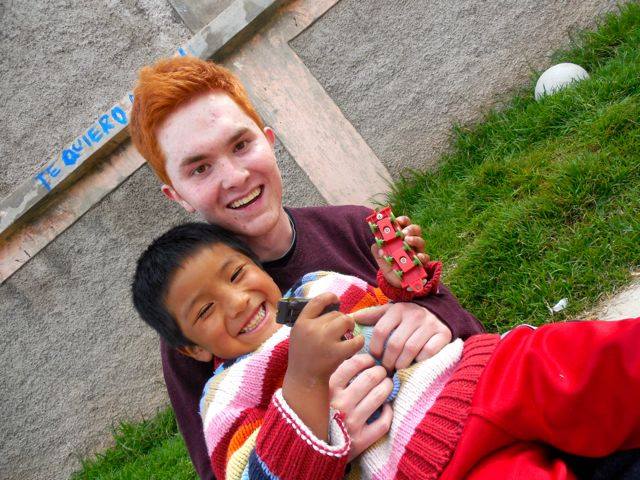 6- How would you describe your accommodation, meals, security (e: host family, on-site, shared)
My host family consisted of two of the nicest people that I have ever met.  I had a warm bed and a happy house to come home to everyday.  The food was great: anytime I have enough to eat and it tastes good, I can't complain.  The house was really secure, and Cusco in general was as well.  I actually think it's safer than ABV makes it sound in the program description, but you should nonetheless exercise caution.
7- What was your favorite memory of this trip?
Anywhere I go, my favorite memory involves the people.  There was one really cute toddler who ALWAYS wanted to play, who guided me everywhere holding hands in order to show me every aspect of his life.  When he would do something silly, he would giggle and I would call him crazy in Spanish (loco).  Occasionally I would tickle him to make him laugh more, and it eventually became this recurring game that he called "Loco."  I would chase him, and when I caught him, I had to tickle him, saying "LOCO LOCO LOCO LOCO."  I will never forget how hard he would laugh and how cute his smile was.
8.- How was the ABV USA support prior traveling?
Fine.  To be honest I wasn't really in communication with ABV that much prior to traveling, but we also didn't need to communicate in large quantities, other than confirming flight times and last minute details.  Most of the emails I received prior to traveling were generic reminders of "pack this" or "don't forget to…" which was helpful.
9 – Are you willing to speak to other potential ABV volunteers?
Yes.

Check more Volunteer Reviews here