Review Volunteer Miriam Spencer in Peru Cusco Child Care Program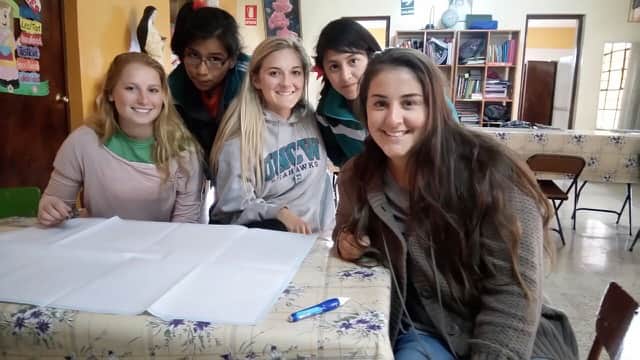 1- How was the local ABV Coordinator/staff and the support provided in-country?
The ABV Coordinator was very good she was extremely helpful with everything that we needed and was great at helping us adjust to living in Peru. I very much enjoyed having her as my ABV Coordinator.

2- What was the most surprising thing you experienced?
Host Family: What surprised me most was how nice everyone was and how well we all got along with seeing one another every day.
Country: The driving is what surprised me most about the country. It was just so completely different than how driving in the states is.

3- What was the most challenging thing you experienced?
Host Family: One of my most challenging things was just getting used to living in another country. It was a little challenging at first but I was able to adjust very quickly.
Country: The climate was the most challenging thing I had to deal with. I was not used somewhere being so warm in the day but so cold at night.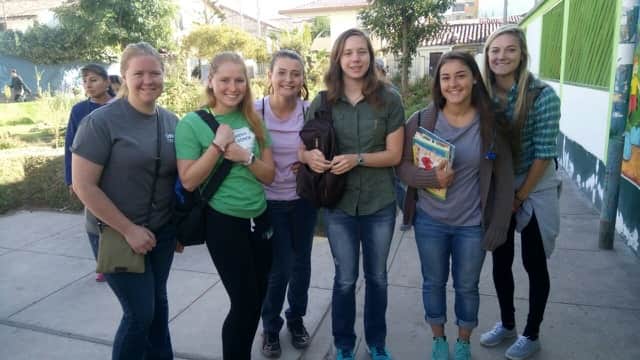 4- Any tips for future volunteers…
1. Bring clothes you don't mind getting dirty
2. Have cold medicine just in case
3. Make sure you bring enough clothes
4. I recommend bringing something to donate

5.1-Other things volunteers should know before coming here:
a. There is a lot of dust and it may bother your allergies
b. Bring lots of warm clothing
c. Bring money for food because there are many good cafes
d. Try new things every chance you get

6- Personal Paragraph about the experience (ABV Program Testimonial):
I had an absolutely wonderful time with my ABV program. I had a difficult time getting to Peru because I got sick on the way to the airport. But after I finally arrived I had the best time ever. I loved everything that we did from volunteering teaching English to the kids to horseback riding in the mountains. I can find nothing that I  did not like about this experience.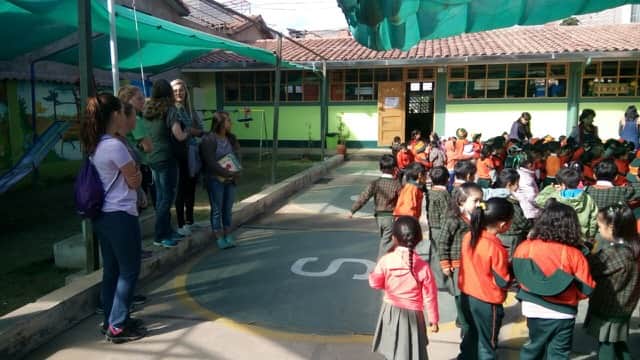 7- How would you describe your accommodation, meals, security, friendliness, quality others:
Our accommodations were very nice the beds were comfortable and the rooms were very spacious. Security was great, the locks worked very well. We had very goods meals, huge delicious lunches. Everyone in the house was extremely friendly and loved to help us.

8- What was your favorite memory of this trip?:
Host Family: All of our lunches were great. This is my favorite memory because the food was amazing and it gave us a time to relax and all hang out together. They were very great bonding experiences and I wish that I could have had more of them.
Country: My favorite memory of this trip was Machu Picchu. It was one of the most beautiful and amazing experiences that I have ever had. The hike to the Sun Gate was so exhausting but completely worth it because the views from up there were spectacular.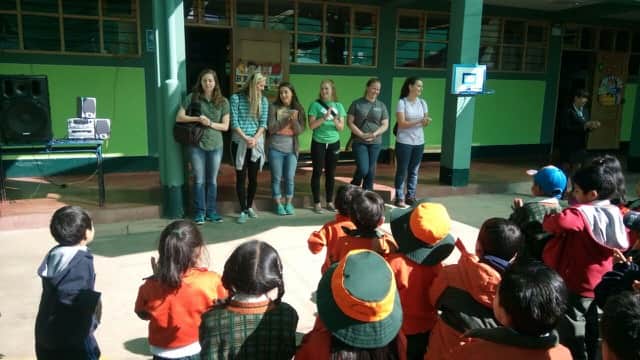 9- How was the ABV USA support prior traveling?
The ABV USA support was great everyone was very helpful. Sarah was fast about responding to emails and always friendly and helpful. I never had any problem at all with anyone in the ABV USA support team.

9.1- What do you think about the reservation system online?
I think that the system is wonderful and efficient. I encountered no problems with the online reservation system. For me it was easy to use and worked well.

9.2- Who did you find Abroaderview website
I found out about ABV through our club president. She had set up the program through them. I think that they are great and I am so glad that I was able to volunteer through ABV.

10 – Are you willing to speak to other potential ABV volunteers?
Yes I would recommend this program to other ABV volunteers. I had such a wonderful time and I would love to do this again. I think that this program is one of the best things that someone can do, it was so amazing.