Volunteer Name: Shelley Brickson
Project Location: Cusco Peru
Volunteered at: Girl's Orphanage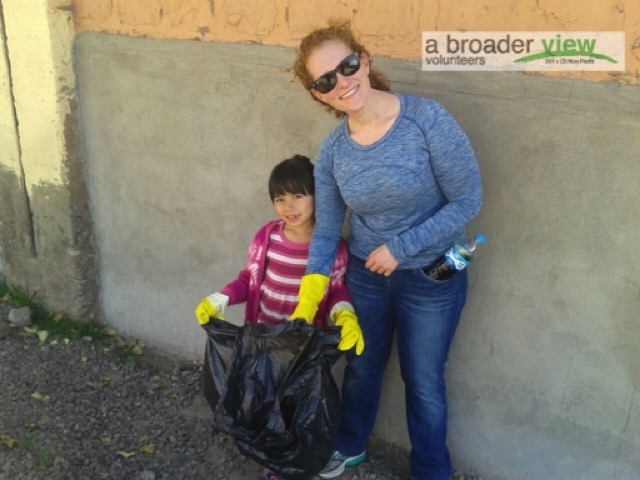 1- How was the local ABV Coordinator/staff and the support provided in-country?
Fantastic!  Maria Elena was on top of every detail and worked hard to make us feel welcome, supported, and satisfied.  She is extremely competent. 
2- What was the most surprising thing you experienced?
Host Family: It was a nice surprise that we had a little living space in addition to the bedrooms.  We came as two adults and two kids so this was very helpful.
The host mother and grandmother went to great lengths to be sure we were supported when the kids got sick.
Country: Cusco is even prettier and more interesting than we expected.  We love exploring the streets.
3- What was the most challenging thing you experienced?
Program:The days can be a little long, but the coordinator was extremely helpful since we have young kids and enabled us the needed flexibility to end early.  We really appreciated that.  
Host Family: Unexpected visits from relatives. Unreliable wifi
Country: It gets really cold here at night.  Fortunately, we came with thin down jackets. There is also a lack of toilet paper and soap at most places.
ABV:wifi is not included in our service, that was an add-on of the host family. Cusco has many cybercafes downtown cost US$1-2 per hour.
4- Any tips for future volunteers… (clothing, travel, personal items, donations)
1. For those coming in winter, thin down jackets.  We wear them most of the day and night.
2. Bring toilet paper without the center roll and plenty of hand sanitizer in small containers.
3. For those coming in winter, long pants that are reasonably thick.
4. Bring plenty of underwear and socks.  Laundry can be a challenge.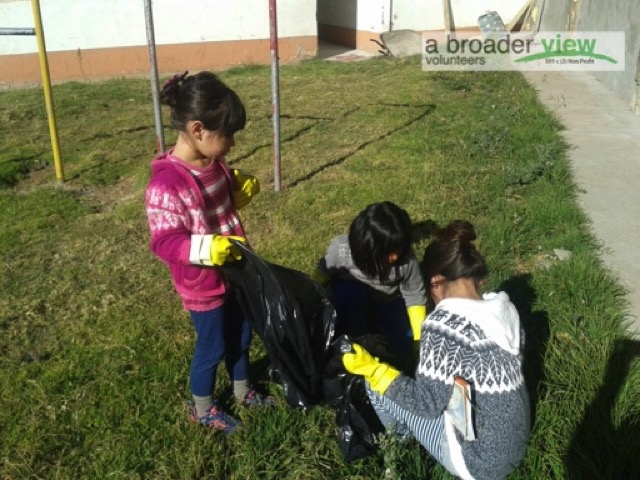 5.1-Other things volunteers should know before coming here:
a. Be prepared to be proactive in your volunteer work.  Try to give a little thought to what you might do to contribute before you arrive.  That will make for a more satisfying experience.
6- Personal Paragraph about the experience (ABV Program Testimonial):
We have had a very good experience.  We came with young kids (6 and 9) and are glad we did.  The kids did get sick shortly after we arrived, but the program coordinator and our host family gave us terrific support and it ended up being a learning and growing opportunity.  They guided us to a great hospital, made sure we had everything we needed, and visited us often.  Everyone was extremely patient with us when we missed Spanish and volunteering during the illness.  We have loved the city of Cusco.  It is breathtakingly beautiful and interesting.  Our Spanish program has been top-notch, with a wonderful director who has been extremely accommodating.  And we've really enjoyed working at the orphanage, too.  We would certainly recommend the program to others.
7- How would you describe your accommodation, meals, security, friendliness, quality others:
Our host mother and grandmother are very caring people who have worked hard to ensure that we are well and feel welcome.  
I worried a bit about safety before we came, but it has not been an issue.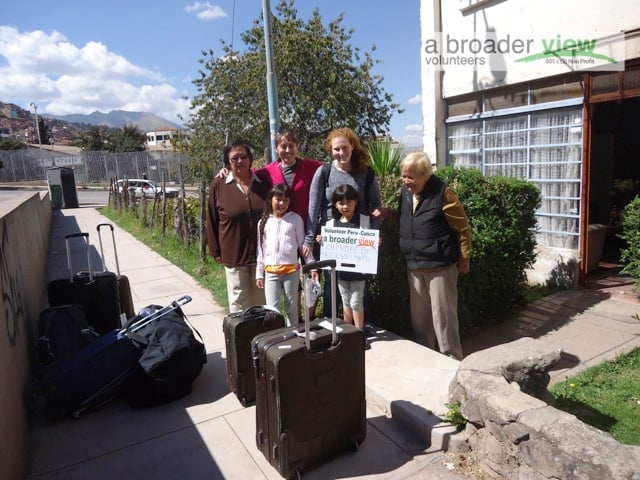 8- What was your favorite memory of this trip?:
Program: My two young kids, my friend, and I cleaned up an extensive amount of garbage and construction materials around the orphanage.  It was my 9-year-old's idea and the kids worked very hard.  We made a visibly large difference to the aesthetics and safety of the large front outdoor space, where the girls who live at the orphanage spend a lot of their time.  I felt quite happy to know that the experience will help to shape my daughters' choices and perspectives going forward in their lives.  
Host Family: When my daughters went to the hospital, I was very touched that our host mother visited us multiple times and that the grandmother, who has considerable difficulty getting around, also went to great lengths to come.  It was very special.  
Country: Peru is incredibly beautiful both in the countryside and in the Incan-influenced cities.  There is so much to see and do! 
9- How was the ABV USA support prior traveling?
Sarah was extremely responsive to our emails and calls. She was quite knowledgeable and was able to answer our questions quickly.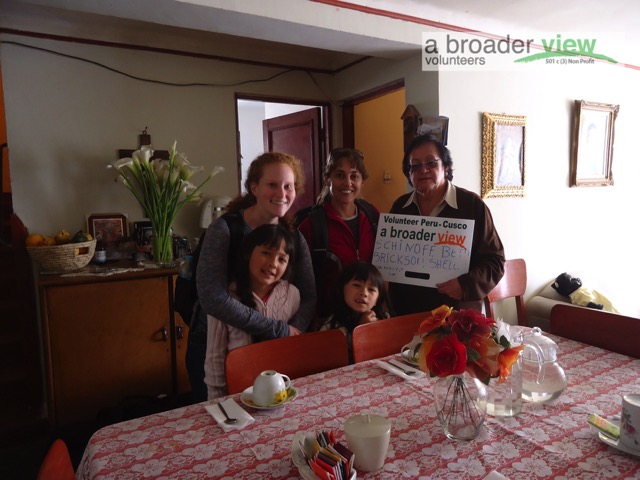 9.1- What do you think about the reservation system online?
I thought it was very good. I got a little confused about travel/health insurance only because I was trying to buy it for myself and my two daughters, which complicated the process.
ABV: the travel insurance we recommend has an option for solo travelers and family, if any one has a question please email or call us or chat online. 
10 – Are you willing to speak to other potential ABV volunteers?
Yes, especially to others with young kids.

Check more Volunteer Reviews here