Volunteer name: Molly Buckley
Project location: Cusco, Peru

Volunteered at:  School & Orphanage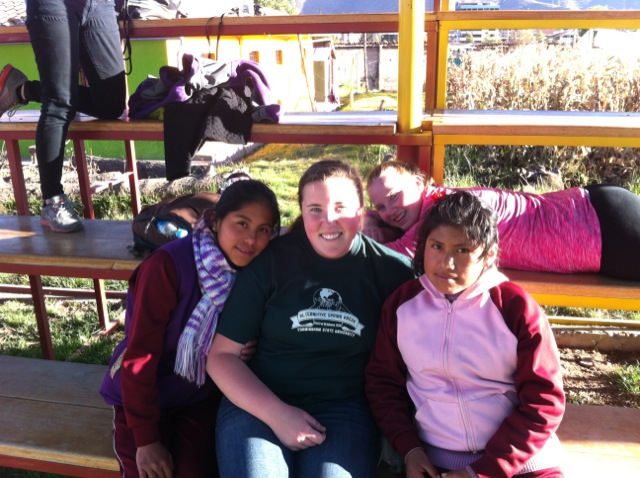 1. How were the local ABV Coordinator and the support provided in-country?
The support provided in-country was excellent. I was very nervous about navigating a new country before coming to Peru, but the time we spent with Beatriz in the first few days made me feel very comfortable. She was also very responsive to any questions we had about our work or our travel arrangements. She definitely made the whole process very smooth.
2. What was the most surprising thing you experienced?
The most surprising thing I experienced was at the worksite. Coming from the United States, it was surprising to see how differently the school was run. It was much more laid back than those in the US, but we were able to connect personally with so many of the children. They were so excited to have us there and always wanted a hug or to play a game. It was very different but very rewarding.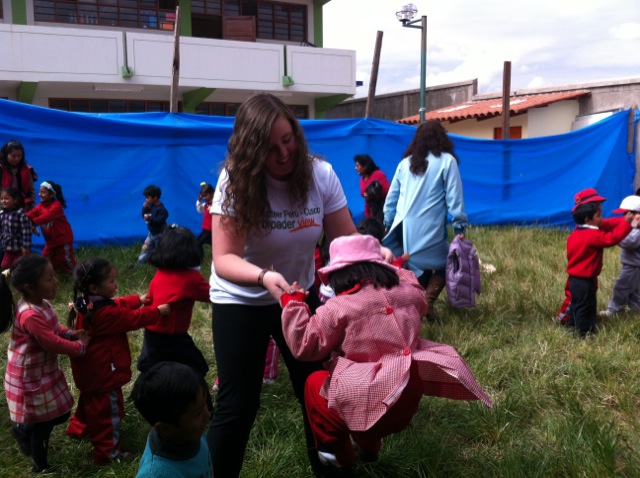 3. What was the most difficult to experience?
The most difficult experience was getting used to living with the host family. They were incredibly welcoming and accommodating, but after living very independently on a college campus for three years, it was an adjustment to live with a family in a new country. However, once I did get used to it, I learned a lot from our host mother and grandmother about Peruvian culture and I felt like the challenge was worth it.
4. Any tips for future volunteers... (clothing, travel, personal items, donations)
My biggest tip for future volunteers is about clothing. The temperature varies so much in Cusco so it is important to bring clothes that you can layer. The sun can be very hot during the day, but in the evening it can get cold, so be conscious of what you pack! Also, don't forget your sunscreen!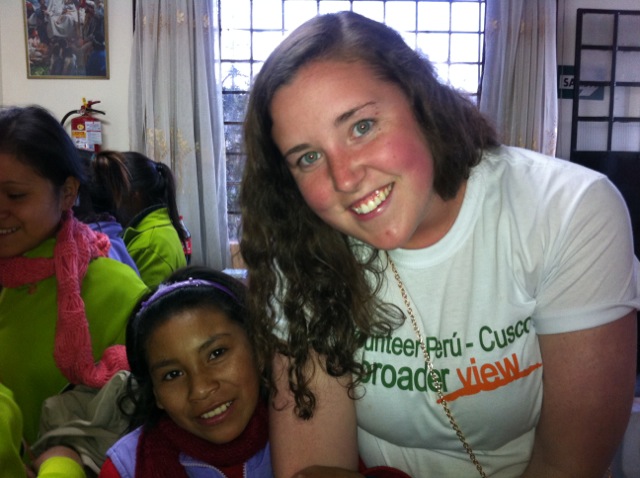 4.1. Other things volunteers should know:
a.- Come in with a relaxed attitude. Plans change often so be prepared to go with the flow.

b.- Ask your host family for suggestions on what museums and places to visit- they know the most about the area
c.- Pack cold medicine if you are working with the children. They are so much fun to work with but you will most likely catch a cold from them.
5. Personal Paragraph (ABV Program Testimonial)
At the beginning of this experience, I was excited, but also very nervous to experience a new culture. However, after just a few days in Cusco, I felt right at home. The people, especially our program coordinator and our host family, were so willing to help us learn about the city and our worksites, both the school and the orphanage, helped me understand this area in a whole new way. I also felt like we were provided with a good balance of opportunities to volunteer but also learn about the rich history of Peru. It is a completely different experience than anything I have seen in the US, but I feel like I am a better and more well-rounded person because of it. I would highly suggest ABV to anyone looking for a new, challenging, and overall rewarding experience.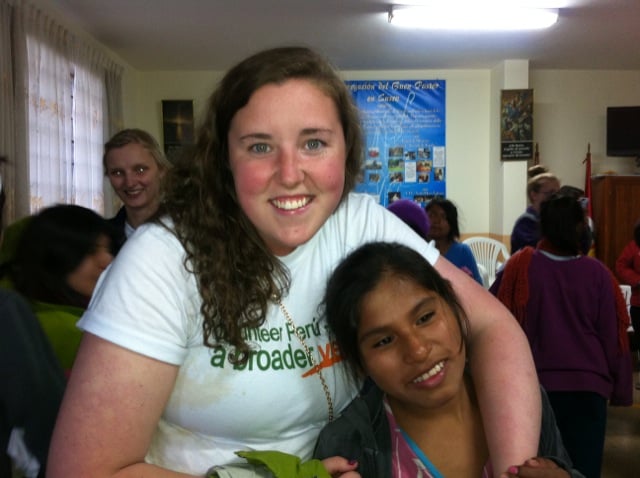 6. How would you describe your accommodations, meals, security (e. host family, on-site, shared)
One of my favorite things about the trip were the meals that we got to share with our host family. It was a lot of new food, but it was exciting to try these new things. Our accommodations were comfortable and I always felt safe in the home. Our host mother, Maria, made it clear on the first day that we were a part of the family and that is something that I think made my experience much more enjoyable.
7. What was your favorite memory of this trip?
My favorite memory of this trip was working with the girls at the orphanage. In the beginning, I was not sure how the girls would respond to the volunteers, but they were some of the friendliest people we met in Cusco. They wanted to learn English and teach us about themselves and just have fun. It was there that I felt like I was really making a difference and where I enjoyed spending time the most.
8. How was the ABV USA support prior to traveling?
Since I traveled with a group through my university, I did not have much contact with the ABV staff prior to the trip. All communication went through my professor leading the trip, so I do not have any comments on this question.
9. Are you willing to speak to other potential ABV volunteers?
Yes, I am willing! I had a great experience with ABV and I would love to share my experiences with future volunteers.




Check more mission trips Volunteer Reviews here