Volunteer Name: Jena McCafferty

Project Location: Cusco, Peru

Program Dates: October 27th-November 7th
Volunteered at: Girl's Orphanage and Day Care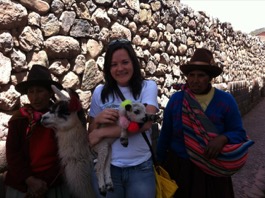 1- How was the local ABV Coordinator and the support provided in-country?
Beatriz was wonderful on so many levels. She gave me so much knowledge about the city, past and present and went out of her way many times to make sure we were comfortable and happy. Her personality is fantastic and she sees to it things are taken care of properly. She was always there for us and I will miss her. She is an extremely intelligent and charming woman.

2- What was the most surprising thing you experienced?
I was not surprised by much as I am extremely opened minded. The culture was different than Canada of course, in the way we are so politically correct and here the mentality of survival of the fittest was more dominant. But there are many similarities no matter where in the world we look. There is always struggle and there is always beauty.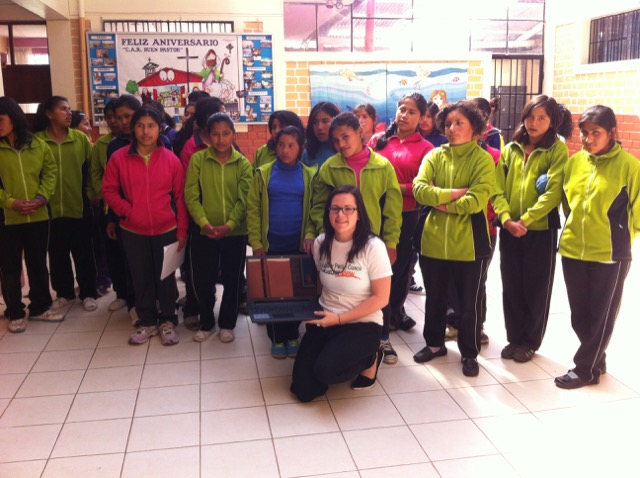 3- What was most difficult to experience?
Yesterday we went to a boy's orphanage to bring some donations and they are much worse off than the girl's orphanage I have been working at. We were there for such a short time but I felt connections with some immediately and wish I could do more. I knew this feeling would be a part of the experience and ultimately am just grateful to play any part in these kid's lives.
Also I wished I had taken my Spanish lessons prior to coming more seriously. They were months before leaving and I hardly practice in between and I really wished I would have been better able to communicate with the kids and staff to enhance the experience.
4- Any tips for future volunteers… (clothing, travel, personal items, donations)
-Bring a towel and face cloth
-Prepare to eat a TON of carbs (or bring/shop for your own foods)
-Work on Spanish
-prepare for very thin and dry air
-hydrate really well before coming 
-keep an open mind
-embrace everything 
-bring vitamins or powdered greens as most meals were lacking variety of nutrients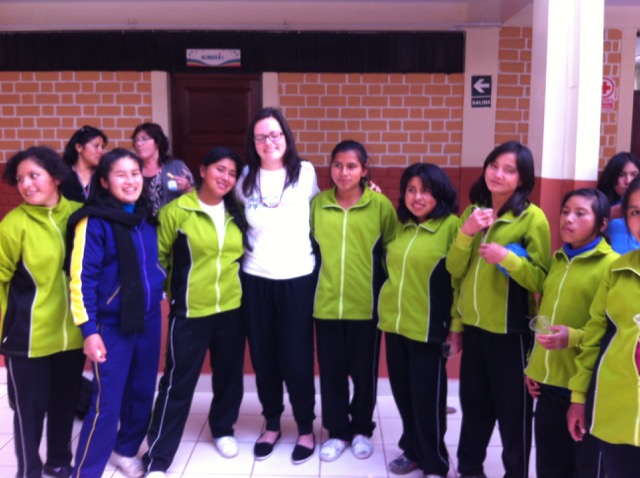 5- Personal Paragraph (ABV Program Testimonial):
My experience with A Broader View was great. My mother and I took this trip together and she took care of the arrangements prior to leaving and everything she shared with me was very informative and relevant. Upon arriving, our coordinator Beatriz, was all around exceptional. Smart, funny and very accommodating. She made sure we had the experience we wanted and got to understand the real culture. Several of the days she spent with us shopping and delivering donations and was always eager to help us with anything or take us to someplace cool. She cares about people and her country and that made me feel secure and happy with the work we were doing.
6- How would you describe your accommodation, meals, security (e: host family, on-site, shared)
Accommodations were nice. I had no idea what to expect to be honest so was pleasantly surprised. The host family made sure we felt at home and looked after. The meals, as mentioned, were dense with carbohydrates and we never went hungry that's for sure.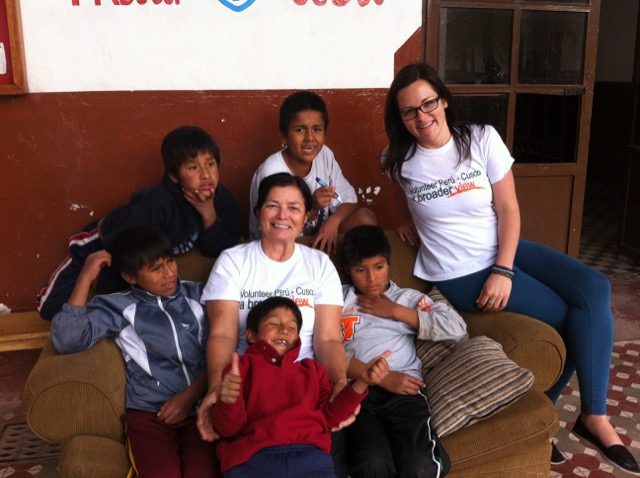 7- What was your favorite memory of this trip?
Too many to count. Summed up, would be the faces and hugs and smiles of the kids when we would arrive to see them.
8.- How was the ABV USA support prior traveling?
My mother did all the planning prior and seemed to be pleased with everything
9 – Are you willing to speak to other potential ABV volunteers?
Of course.