Volunteer Name: Cecilia Diaz
Project Location: Cusco, Peru.
Volunteered at: Kindergarten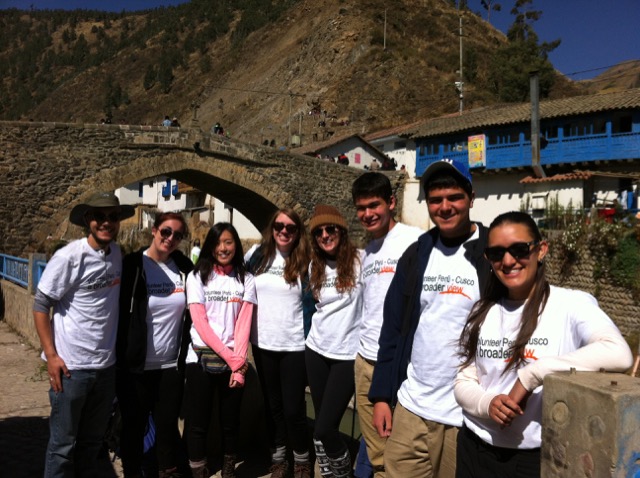 1- How was the local ABV Coordinator/staff and the support provided in-country?
Beatriz was very helpful and often checking to make sure I was comfortable and happy with my program, home stay, and travel opportunities.  She also explained some of Peru's history and organized a couple activities for the ABV volunteers.
2- What was the most surprising thing you experienced?:
Program:  How well stocked the kindergarten was, they even had a computer and big screen TV in each classroom.
Host Family: The host family did not really have dinner. Rather they typically had tea, coffee, herbal tea, ponche, and some pastry or bread, jam and butter.
3- What was the most challenging thing you experienced?
Program:  Learning to not worry too much when the kids got ruddy or would not listen to instructions.  Although chaotic at times, overall they were well behaved.  
Host Family:  Getting the hang of the electric shower system, which could be temperamental.  Once I'd get it going, I had plenty of warm water.
Country:  A good amount of the USD bills I obtained from an ATM in the US were not accepted at currency exchange centers because they had a small tear or a bit of writing on them.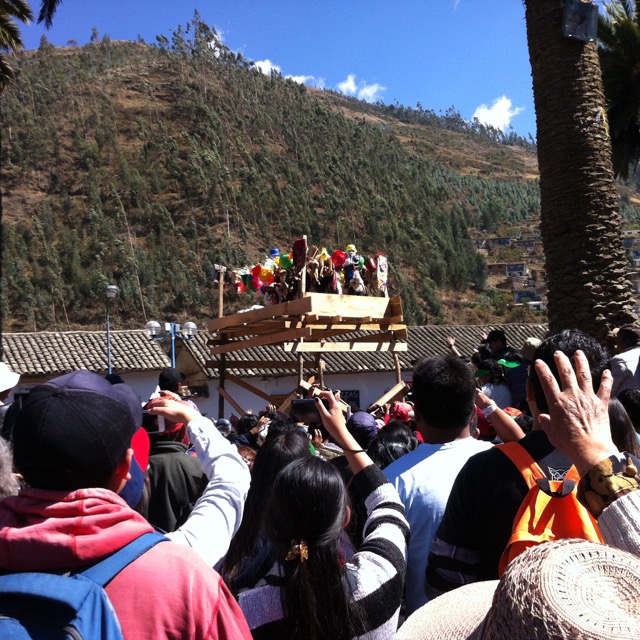 4- Any tips for future volunteers… (clothing, travel, personal items, donations)
1. Clothing:  Pack plenty of warm clothes (laundry takes at least a couple days typically). Be sure to count inventory laundry before dropping off and take a copy of the listing of items dropped for the dry cleaners.  I found this reduces the likelihood of lost items.
2. Travel – Negotiate for better deals on travel. I found that rarely is there one set price for anything.  Also, have a student ID for discounts.
3. One of the best things I brought was an insulated water bottle.  I also recommend bringing a small bag to carry money and a water bottle.
4. I found that the kindergarten did not teach the children English.  As such, the items/donations geared towards teaching English, will probably not get much use as the teachers don't speak English themselves. (other volunteers will use them to follow the teaching)
5.1-Other things volunteers should know before coming here:
(thats not in the orientation guide)
a. Budget for laundry services, and supplemental food.
b. Most if not all activities can be booked once in Cusco.
c. You must shop around and not be afraid to negotiate for better deals.
d. Dollar (1's, 5's, 20's, 50's, etc.) bills must be in near perfect condition to be accepted in most locations (no tears or writing).
6- Personal Paragraph about the experience (ABV Program Testimonial):
I very much enjoyed the experience.  The teachers and the children were very welcoming and appreciative of my assistance.  Also, as noted below, the host family was great.  As with anything in life, it's what you make of the experience.  One can choose to explore/socialize as much, or as little as we'd like.
7- How would you describe your accommodation, meals, security, friendliness, quality others:
The accommodations were comfortable and the family was very friendly and welcoming.  I was treated as one of the family.  The meals were good, especially the lunch meals.  Breakfast and dinner meals were light, supplemented with snacks or others.  I felt very safe with my host family and was very happy overall.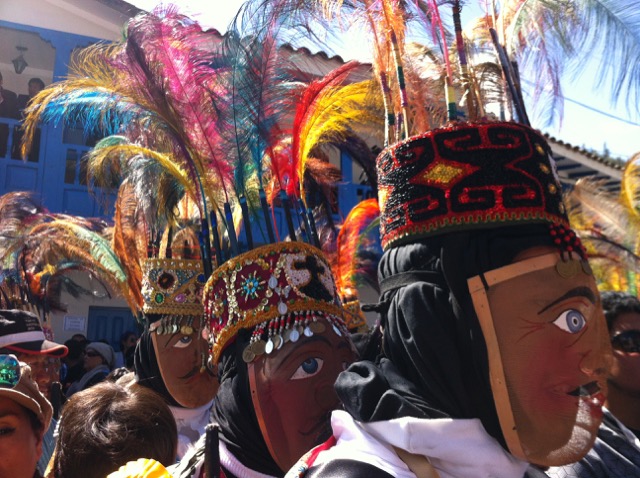 8- What was your favorite memory of this trip?:
Program: I especially loved when the children sang songs.  I also will cherish the moments the children hugged me and kissed me on the check.
Host Family: Sitting around the dinner table learning about Peru and hearing stories from the family.
Country:  Traveling to various locations and making friend from countries all over the world, including Peru.
9- How was the ABV USA support prior traveling?
The ABV USA staff was very helpful and promptly, answered all questions.  I mostly communicated with Sarah Ehlers via email.
9.1- What do you think about the reservation system online?
The reservation system is user friendly and easy to follow.
9.2- Who did you find Abroaderview website
Mouth to mouth.  My sister volunteered in Honduras with ABV previously.
10 – Are you willing to speak to other potential ABV volunteers?
Yes.