Volunteer Review Suzanne Thistle in Peru Cusco Orphanage Program.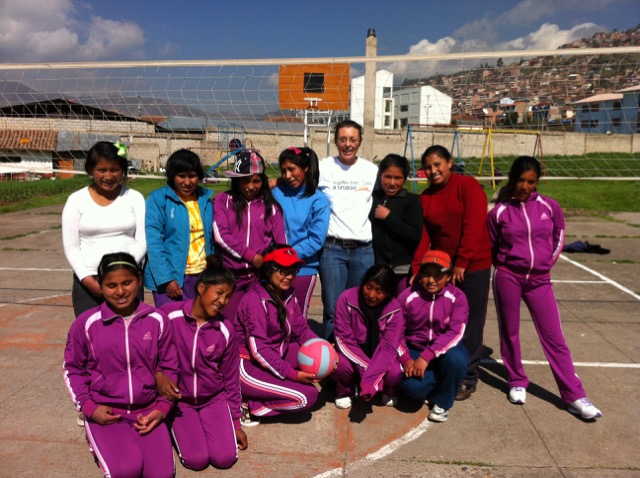 1- How was the local ABV Coordinator/staff and the support provided in-country?
Great. Orientation of the neighborhood, included grocery stores, laundrymat, ATM, drugstores, money exchange office, banks, city center, key info about negotiating with taxi drivers – very helpful!! Introduction to the person in charge at the orphanage, travel agency. If I had any questions during stay, she replied by email within the day (I did not get a local cellphone.)
2- What was the most surprising thing you experienced?
Program: I may have expected health welfare of girls to be lower - I was happy to see nutritious meals, new clothing, adequate room sizes. They just needs, wanted your attention, time, affection. Girls are same in every country (some shy, some bossy, some creative, etc. ) It was fun getting to know all of them in a short time. Surprising cont'd.
Country: Passion of many tour guides. How cheap things were. To share history with this country.
3- What was the most challenging thing you experienced?
Program: Day trip to a residential home for severely physically & mentally disable persons. Despite working /watching Special Olympics in my home, country! I was not prepared to see the condition of many in-patients let alone mentor the girls on how to react.
Country: As a guest in the country, I tried not to be shocked when hearing racist comments / remarks towards other race/nationalities / sexual preferences / gender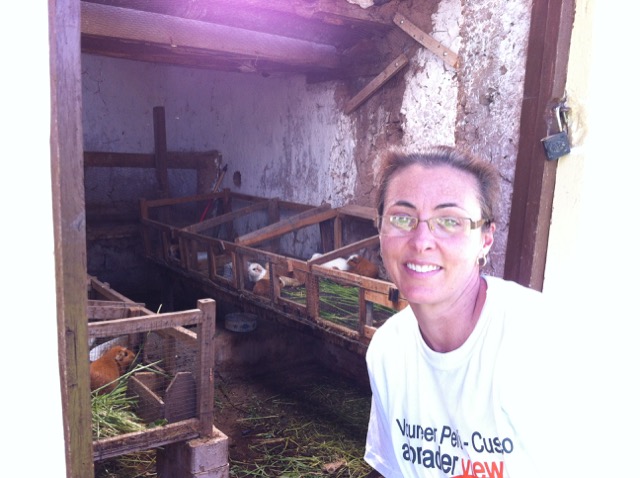 4- Any tips for future volunteers… (clothing, travel, personal items, donations)
1. Hat & sunglasses. Given the elevation, very easy to get a burn.
2. The more Spanish you have/fluency, the more you can engage with the program & staff.
3. Make sure you ask ages & number of program participants, if you bring small gifts or crafts – bring enough for all to have/share.
4. Weather changes quickly – layers are important.
5.1- Other things volunteers should know before coming here:
a. The info about needing small bills & coins is valid. Most vendors will not accept credit cards and makes haggling difficult.
b. Need the traffic info. Pedestrian NEVER have the right of way, nor does there seem to be many rules for driving.
c. Altitude affects everyone different. You tire quickly, important to be hydrated – buy bottled water.
6- Personal Paragraph about the experience (ABV Program Testimonial):
A Broader View offers just that –an opportunity to be immersed in another country, to learn about the culture, socio-economic affairs, day to day living of people in another country and provides a Broader View than you might not have otherwise had. It's not just a trip, it's a journey, and I would encourage anyone to take advantage and find a program & location that interests you –what may surprise you the most is your personal growth!
7- How would you describe your accommodation, meals, security, friendliness, quality others:
My host family was terrific. Meals were plentiful/tasty, provided me with local knowledge for safety, keys, things to be aware of. I felt very much part of the family – this, of course, participating / learning their routine & of course, sharing chores.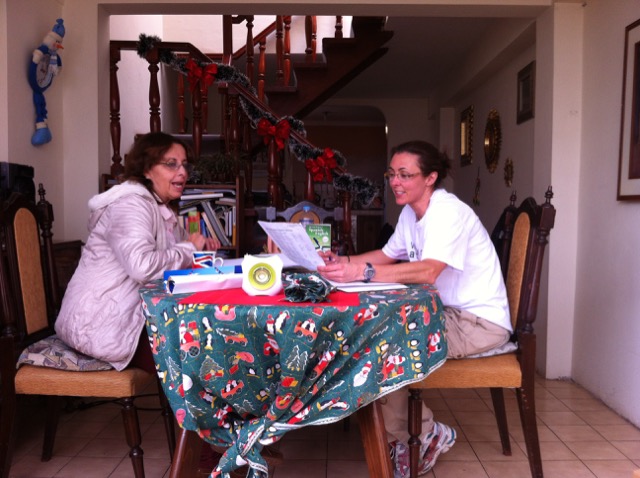 8- What was your favorite memory of this trip?:
Program: Watching one of the shyest girls beam when she received straight As on her report card. I took her picture like a proud parent.
Host Family: Having Christmas and learning the traditions of another country. Cooking, shopping & laughing with my host-mother.
Country: Visit to Machupicchu is a must.
9- How was the ABV USA support prior traveling? (who helped you, emails, phone calls, chat online, how fast did you got an answer, did you got all your answers)
I utilized both, the online chat & emails. Responses were generally the next day, if not same day. I wish I had reached out sooner & booked earlier as flight prices escalated.
9.1- What do you think about the reservation system online?
Fairly straight forward
10 – Are you willing to speak to other potential ABV volunteers?
Yes.