Volunteer Review Mark Rudolph in Peru Cusco at the Orphanage Day Care Center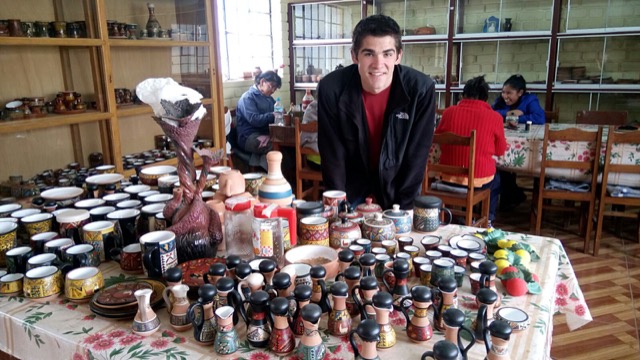 1- How was the local ABV Coordinator/staff and the support provided in-country?
Maria Elena was an excellent coordinator from the very beginning! She was there right when I arrived at the airport. The very first day she showed me the way to the Plaza de Armas and where the travel agency was. She later helped me coordinate my weekend trips around Cusco and gave me suggestions on where to go. She also showed me the way to each of my project sites and made sure to introduce me to who I needed to know.
2- What was the most surprising thing you experienced?
Program: How easy it was to mesh right in the project sites. The staff at the kindergarten and the orphanage were very welcoming. I wasn't sure what to expect at the orphanage, but the girls had a really positive attitude.
Host Family: Nothing was a surprise really about the host family.
Country: I was surprised at how big Cusco was as a city. For some reason I thought it would be smaller. I also was surprised that they dispense dollars at all the ATMs.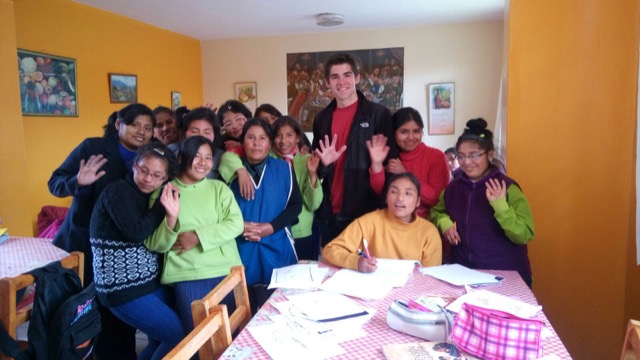 3- What was the most challenging thing you experienced?
Program: The Kindergarten was challenging in that the kids had tons of energy and would not sit still. It was tiring to remind them to pay attention and keep their hands to themselves.
Host Family: none
Country: Having a base in the Spanish language definitely helps navigate daily life. Sometimes, though I had trouble conversing with people in the city.
4- Any tips for future volunteers… (clothing, travel, personal items, donations)
Bring your favorite brand of medicine, I got a cold and wish I had the medicine that I use at home. They don't have the same brands in Peru, so it can be a little difficult to find exactly what you are looking for.
2. If you are like me and like peanut butter or Nutella, bring your own big jar as they are more expensive here.
3. I recommend doing the Spanish classes. I took four hours of class a day. These classes were one-on-one and thus I was able to learn a lot. They are definitely worth it.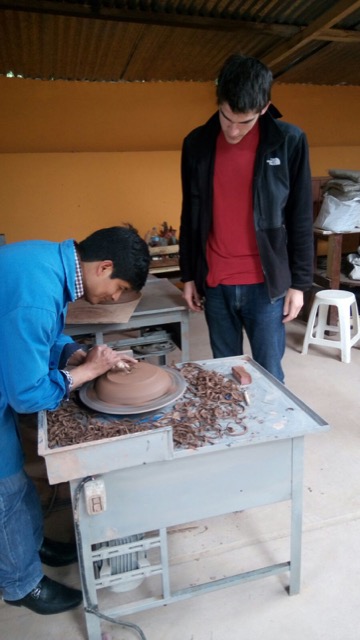 5.1-Other things volunteers should know before coming here:
(thats not in the orientation guide)
When you are here and need to withdraw money, withdraw dollars from the ATM. Then go to exchange the dollars for Soles. The exchange rate is always better if you withdraw soles directly from the ATM. You can exchange all over the city.
b. Bring water to the worksite in case you get thirsty.
6- Personal Paragraph about the experience (ABV Program Testimonial):
I had a wonderful time working with ABV! Everything was well organized and I felt very welcomed. Maria Elena wants you to be comfortable and enjoy your time in Cusco. The kids at the school have lots of energy and affection to give. The orphanage is very well run and the girls there are very positive and fun to talk to. If you want to be experience something different while serving others, this is definitely a good way to do so.
7- How would you describe your accommodation, meals, security, friendliness, quality others:
The accommodation was very nice. Maria Elena has a comfortable house. She has a large tv in her family room with lots of movies if you want to watch and relax.  The meals were very good, I loved the soups that were served every lunch. I never felt concerned about my safety, even at night. Lunch will be your biggest meal and breakfast and dinner will consist of bread and jam or bread and meat. There was always boiled or bottled water to drink so I didn't have to work about the water quality. Maria Elena is a great host and really wants you to feel comfortable and at home. She is flexible and if you won't be there for a meal it's not a problem.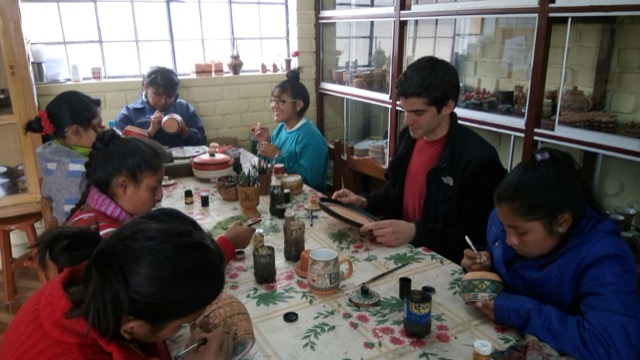 I also was here over Thanksgiving and Maria Elena surprised me with an American style Thanksgiving meal with mashed potatoes and other American food. I felt right at home. She also had a friend who was running a fashion show and I ended up being one of the models in the show. It was a lot of fun and obviously I would not have had that experience without Maria Elena setting it up. She is also the kind of person to go above and beyond for others in the community. I helped her pack bags for the children in the community whose families could not afford Christmas presents. Her overall personality is a perfect fit for a host mother.
8- What was your favorite memory of this trip?:
Program: I really enjoyed working with the girls from the orphanage. I worked in both the kitchen and the ceramic classes and it was fun to chat with the girls and I think they also had fun asking me about the United States.
Host Family: Chatting with Maria Elena was always enjoyable.
Country: Doing the Sacred Valley tour was probably my favorite site.
9- How was the ABV USA support prior traveling?
I had all the information I needed before I left. They responded very promptly.
9.1- What do you think about the reservation system online?
I had problems with the online system at first because I started my application late, and then wasn't sure about my the dates of my trip so I held off on completing it. Then I was locked out of the system because I didn't finish the application on the timeline.
9.2- Who did you find Abroaderview website
My brother did a similar A Broader View trip.
10 – Are you willing to speak to other potential ABV volunteers?
Absolutely.