Volunteer Name: Cristen Norman
Project Location: Cusco, Peru
Volunteered at: Local Hospital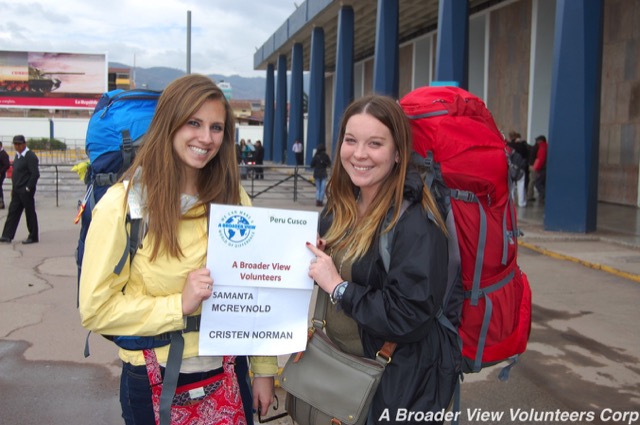 What was your favorite memory of this trip?
One of my favorite memories was being able to work on the patients in the burn unit. The first day I watched the nurses clean and re-bandage the wounds, the second day I was doing the same process all on my own. It was slightly intimidating at first, but once I got the hang of it, it was really exciting.
What was the most difficult thing you experienced?
The language barrier. I studies Spanish in college but it has been a few years since I've used my Spanish. Everyone in Cusco was so patient and helped me out. By the end of my trip I was feeling confident in my Spanish speaking skills.
Any tips for future volunteers… (clothing, travel, personal items, donations, sightseeing etc)
Bring a rain jacket during the rainy season, it rains multiple times a day. Get out and explore the city. Cusco is amazing, so see the sights, try the food, and meet the people!!
How would you describe/rate your experience working with the ABV staff in the USA?
I would rate the staff 10/10. Any time I had a question in the country I would either call or do the online chat. All of my questions were answered very quickly. In country: I had Gretty as my ABV coordinator. She was wonderful! She greeted us w/hugs at the airport and showed us around Cusco so we felt safe and comfortable here.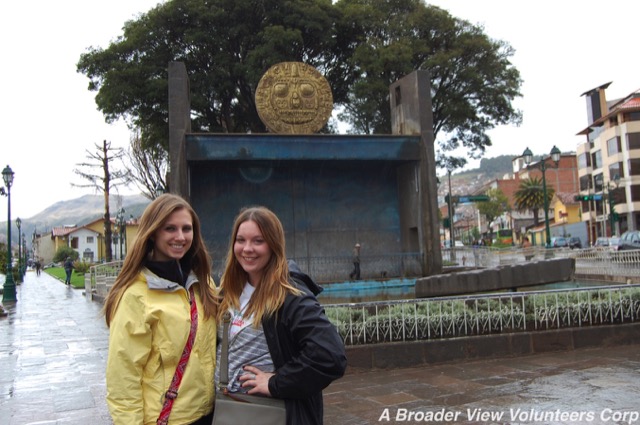 Personal Paragraph (ABV Program Testimonial):
I truly had no idea what to expect when I boarded a plane to Cusco Peru. I had been on medical trips in the past, but they had always been through school and very planned out. I learned quicly that ABV allows their volunteers a lot of freedom. I felt as if I became a citizen of Cusco. I took the bus to the hospital every day, my patients knew me by name, and the nurses were always willing to teach me something new. After volunteering at the hospital each day I would head into the city. I loved conversing with the locals, seeing the sights,and learning about the rich history of the city. If you're looking for a way to give back and experience a culture so different from your own, Peru is the perfect place to come and ABV is a great nonprofit to volunteer with.
How would you describe your accommodation?
Was wonderful. Greta, Oscar and their family were so welcoming and made us feel like one of the family. My room was comfortable and had a lot of storage for my things.
My best received lesson:
Was being open to new experiences. Coming to Cusco was a new experience for me. At first I was a little apprehensive, but once I was opened to things, new things I experiences this trip in a new way. I was able to sit down ans open up with the patients and learn about their lives, culture and medical field here in Peru.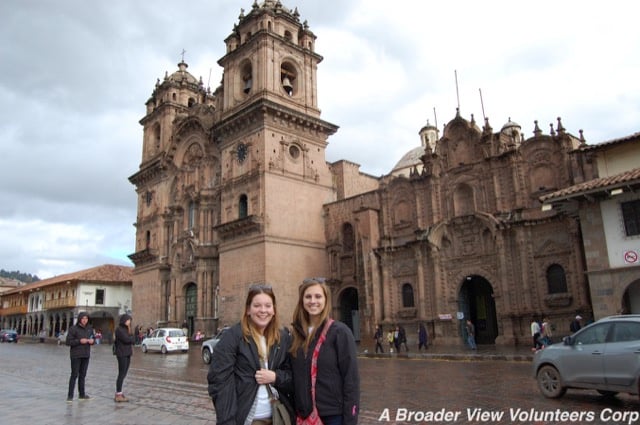 I was surprised that...
The people in Cusco were so warm and welcoming. I was very nervous coming to a new country where I knew no one, but since I got to Cusco I have felt very safe.
Are you willing to speak to other potential ABV volunteers?
Yes