Volunteer Name: MaryAmelia Fichter
Project Location: Cusco, Peru
Volunteered at: Centro de Salud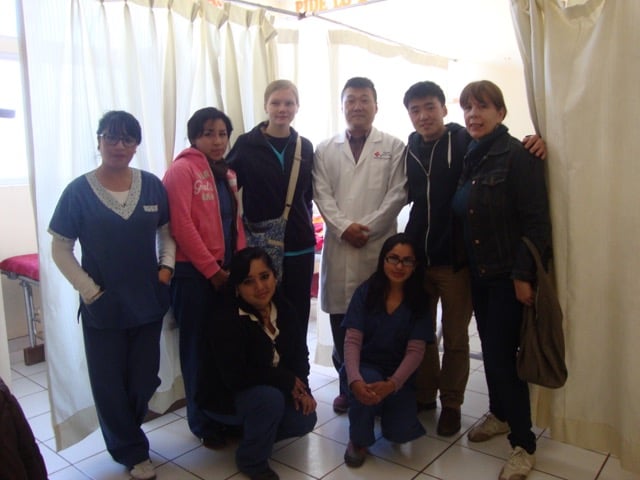 1- How was the local ABV Coordinator/staff and the support provided in-country?
My local ABV Coordinator, Maria Elena, was absolutely fantastic. She continually took the time to go above and beyond. Whenever I had a question or needed help with something she was there. Her wealth of information as a native Peruvian was invaluable. On top of all of this, she was very sweet and it was evident that she genuinely cared about each of the volunteers.
2- What was the most surprising thing you experienced?
Program: I was surprised by how much alternative therapies and medicine are used. I was also surprised by how even though I couldn't speak the best Spanish I was still able to communicate with the little I did know and using hand motions.
Host Family: I was surprised by how much I liked the food. I thought I was going to be hungry a lot because of all of the carbs in the diet, but was pleasantly surprised by how much meat was in most meal. Another thing I was surprised by was how much I felt at home.
Country: I was also surprised by how people drive here. I didn't expect it to be as crazy as it was.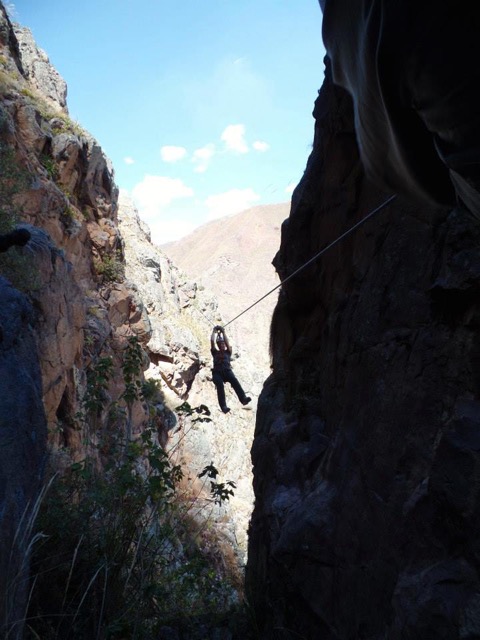 3- What was the most challenging thing you experienced?
Program: The most challenging thing for me at the clinic is that it was difficult for me to help as much as I wanted to because my Spanish was not that great. Take Spanish lessons.
Host Family: To be honest I don't feel like I really experienced any challenges with my host family. My host mom helped make the transition really easy for me.
Country: The language barrier was the most difficult for me. Although it was difficult, I was able to get by on the little Spanish I could speak, along with the help of other volunteers who spoke better Spanish.
4- Any tips for future volunteers… (clothing, travel, personal items, donations)
Bringing protein bars and maybe even a jar of peanut butter is a good idea. Or buy these things at the local mall.
When going to work and going on day trips around the city only take with you the bare minimum (around the amount of money you think you'll need and leave everything else in your room at your host house).
Bring a medium jacket for the evenings, but clothes to layer during the day.
Hiking boots are not a must, but I wish I could have brought mine along.
A small backpack and/or a sturdy bag is really helpful to have for going to work/Spanish classes and weekend trips. And a lock for the backpack.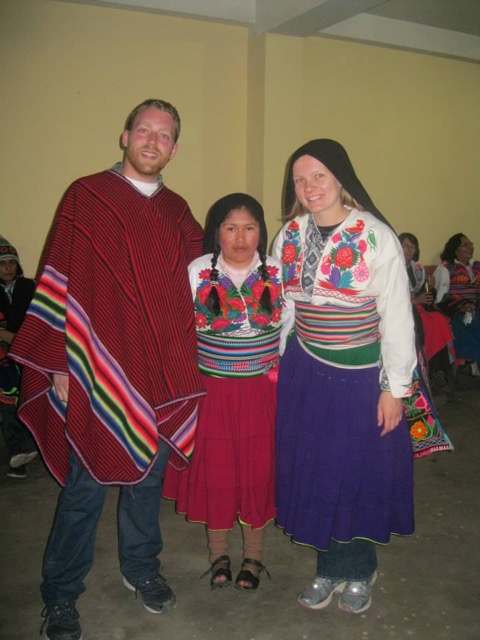 5.1-Other things volunteers should know before coming here:
(thats not in the orientation guide)
a. Don't be surprised when people hug you and then give you a kiss on the cheek even if you don't know them, it's a normal part of the culture here.
b. Be prepared to be flexible, but also expect to be very busy.
c. I recommend taking iron for a couple weeks before you leave for Cusco. I took it for two weeks before coming and no problems adjusting to the altitude.
6- Personal Paragraph about the experience (ABV Program Testimonial):

I had a wonderful experience from the beginning to the end with ABV in Cusco, Peru, as well as with support in the United States. I am very grateful for my experience here and wouldn't change one thing about it. My host house truly felt like home. Everyone was kind and willing to help me in my host family and at the clinic. The advice I received from the director was invaluable and helped me adjust to life in Cusco. While here I enjoyed going on weekend trips with other volunteers to the Sacred Valley, Machu Picchu, and Lake Titicaca. In addition, we enjoyed taking free salsa dancing lessons arranged by the ABV coordinator and exploring Cusco. I recommend ABV and the Cusco program to anyone looking for the experience of a lifetime.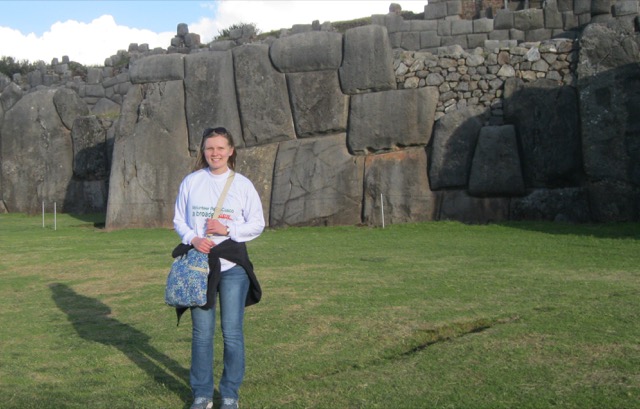 7- How would you describe your accommodation, meals, security, friendliness, quality others:
The house I stayed in was nice. I had a room to myself and there was a shower with warm water. The meals were delicious. Peruvian food is much different than American food, but I was always able to find something that I liked.
While in Cusco and the surrounding areas I was continually surprised by how friendly everyone was, even just the people I sat next to on the bus. In the clinic everyone was very nice. They always took the time to say hi to me and ask me how I was doing.
One of the things I was nervous about was my safety in the country. After arriving my director gave me some tips to stay safe and after getting used to being in Cusco for a few days I felt just as safe here as I do in the United States.
Overall I felt like everything was really well organized.
8- What was your favorite memory of this trip?:
Program: My favorite memories from my volunteering include dressing up in traditional clothing and participating in the Fiesta de Cusco parade with all of the other employees and inserting my second IV successfully.
Host Family: I have many great memories with my host family, but I really just enjoyed the time we spent together. I also enjoyed when we had all of the other volunteers over for dinner one night.
Country: My favorite memory was staying with a local family on the Island while visiting Lago Titicaca. We hiked to the top of Island just in time to see the sun setting. It was one of the most beautiful sights I've ever seen. In the evening the family were staying with dressed us up in local clothing and we went to a fiesta. The whole experience was very unique. I enjoyed talking with the family and learning about life on the island.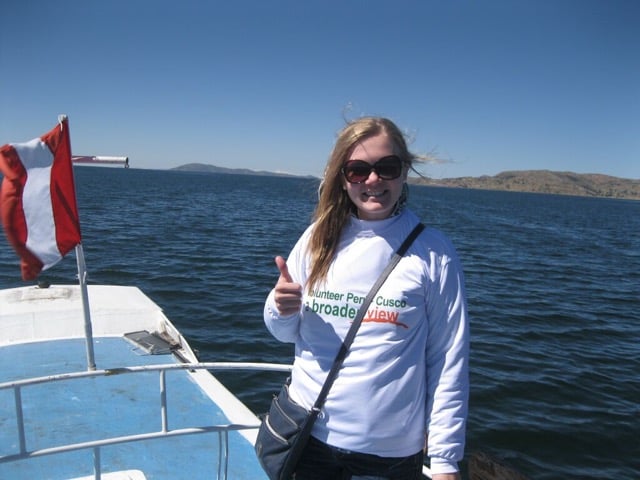 9- How was the ABV USA support prior traveling? (who helped you, emails, phone calls, chat online, how fast did you got an answer, did you got all your answers)
All of my interactions with ABV USA before traveling were very helpful and prompt. I called a couple of times before, while, after applying. My questions were always directly answered right away. The night before I left for Cusco my mom was very concerned and had a question. She called the office after hours with a question and left a message. Within 30 minutes I got an email with the answer to the question. Throughout the process I emailed back and forth with Sarah and Lynn. They were very helpful and prompt with answering my questions.
9.1- What do you think about the reservation system online?
I thought the reservation system was fine. It was easy to fill out and I had no problems with it.
9.2- How did you find Abroaderview website (keywords, search engine, word mouth to mouth, recommended by .., other)
I was recommended by the director of global studies at my college, to look into your programs.
10 – Are  you willing to speak to other potential ABV volunteers?
Yes