Volunteer Name: Megan Lin
Project Location: Cusco, Peru
Volunteered at: Health Center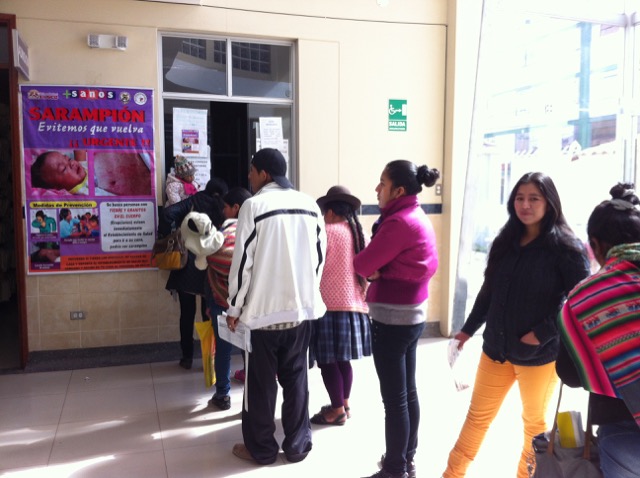 1- How was the local ABV Coordinator/staff and the support provided in-country?
Beatriz was helpful because she was there right when we got off at the airport.  She took us to our home and also showed us around the neighborhood and the city center.  She also introduced us to our coordinator at the health center.  She was available through text and phone.
2- What was the most surprising thing you experienced? Name 2
Program:  I did not get interact with any of the doctors at the Health Center, only nurses.
Host Family:  There was not wifi provided in the host home.
Country:  The pollution is very bad.
3- What was the most challenging thing you experienced?
Program:  Adjusting to my role as a volunteer when I did not speak any Spanish.
Host Family:  Only having cold water run from the faucet.
Country:  Loosing my phone and the pictures I took.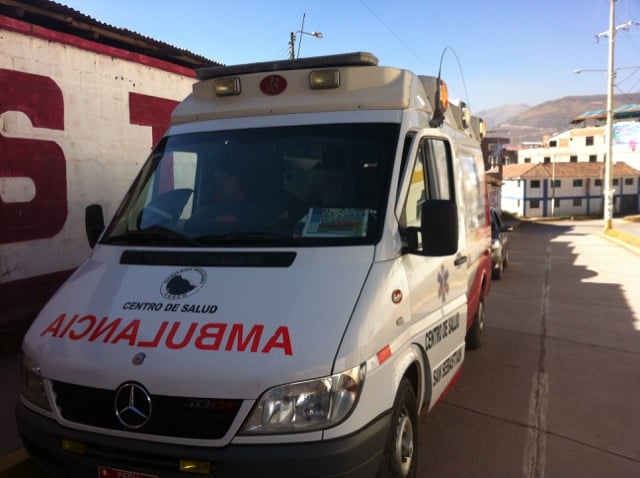 4- Any tips for future volunteers… (clothing, travel, personal items, donations)
1.  Bring many layers of clothes because it is COLD! scarves, gloves, thermals, thick socks.
2.  You can do laundry at local Laundromats, but they staple each piece of clothing with a small paper with a number on it.
3.  Bring an adaptor if you want to charge laptops that require 3 prongs.
4.  Bring a hair dryer if you don't want cold wet hair.
5.1-Other things volunteers should know before coming here:
a. Super markets here have fibrous products to supplement your diet.
b. It may be hard to adjust to showering here.
c. Cars also don't stop for pedestrians.
d. Don't eat any unpeeled fruits or vegetables.
6- Personal Paragraph about the experience
Overall, the program was an interesting experience that I'm thankful for being a part of.  The Spanish classes were excellent with our teacher Cecilia.  The host home was accommodating.  Learning about Peruvian culture and touring different locations around Cusco was very fun.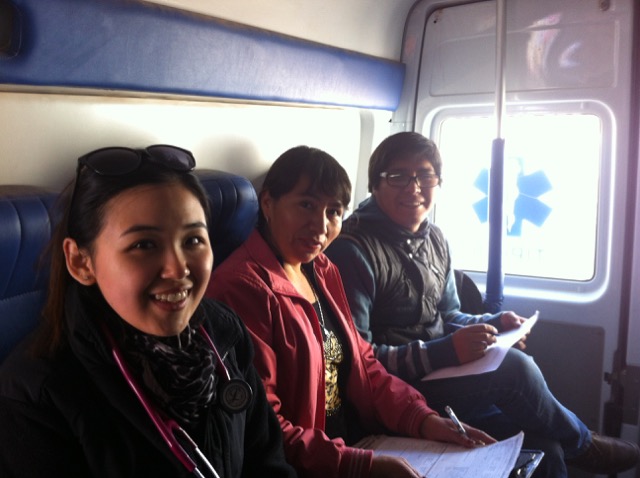 7- How would you describe your accommodation, meals, security, friendliness, quality others:
Meals were carb-heavy, as expected.  We mostly interacted with the maid of our host family, although she was like a member of the family too.  Everyone was friendly and I always felt safe in the home. 
8- What was your favorite memory of this trip?
Program:  Interacting with the Peruvian population that visited the clinic.  One old lady gave us each an apple once, which I thought was very sweet.
Host Family:  Interacting with the host family on the night of a big soccer game, especially with the 13 year old nephew who was always curious about us.
Country:  Visiting the Sacred Valley ruins.  They are very beautiful.
9- How was the ABV USA support prior traveling?
Sarah was emailing us.  She was prompt with her responses.  I also utilized the phone before too.  Very friendly and helpful staff.
9.1- What do you think about the reservation system online?
It is adequate.
9.2- Who did you find Abroaderview website
From my friend Lily.  She found it by search engine.
10 – Are you willing to speak to other potential ABV volunteers?
Yes, through email.