Volunteer Name: Samantha McReynolds
Project Location: Cusco, Peru
Volunteered at: Local Hospital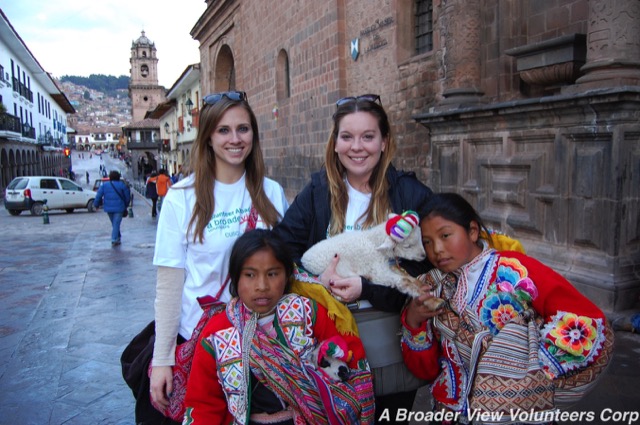 What was your favorite memory of this trip?
Celebrating New Year in Cusco. We got to wear yellow for luck. We set off fireworks in the central plaza at midnight we ran around the square. So much fun!.
I was surprised that...
How much it rained
How affordable it is here
How much I liked the cuisine
How appreciative patients are
How easily I pick up Spanish
The most difficult thing I experienced was...
Learning wound dressing in Spanish. The nurses were so helpful.
Any tips for future volunteers… (clothing, travel, personal items, donations, sightseeing etc)
Bring a good rain jacket
You can also purchase knock off NorthFace in the plaza.
Do the sight-seeing bus when its not raining.
You can buy shampoo etc when you get here.
Get hiking boots
Do Machu Picchu.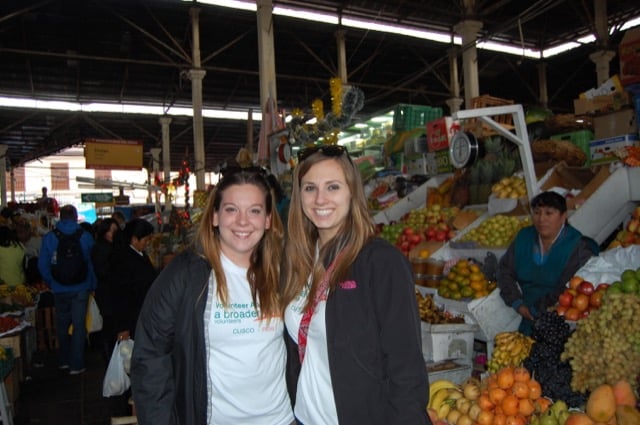 How would you describe/rate your experience working with the ABV staff in the USA?
Gretty was fantastic!
Showed us around Cusco
Picked us up on time even with our flight changed
Tour us to unique places
Available 100%
Opened up here families home when our original host family backed out
Showed us the hospital
Personal Paragraph (ABV Program Testimonial):
Coming to Cusco, I didn't know what to expect. A new country. A New Year. A new experience. What I didn't expect was a new me. Being in this city you are surrounded by culture, fellow travelers, and the most beautiful sights your eyes can see. You leave all your troubles & problems behind. Here you help people and better yourself. If you are in need of an awakening, to appreciate what you have, to realize whats important, to refuel your passion in life and meet people... Cusco is where you need to be. One thing I love about experiencing health care outside the States is how appreciative people can be for your service. And at the end of the day, they inspire you. If you feel a calling, come. Come to the city. Help the people. Rejuvenate your soul...& bring a rain jacket ;)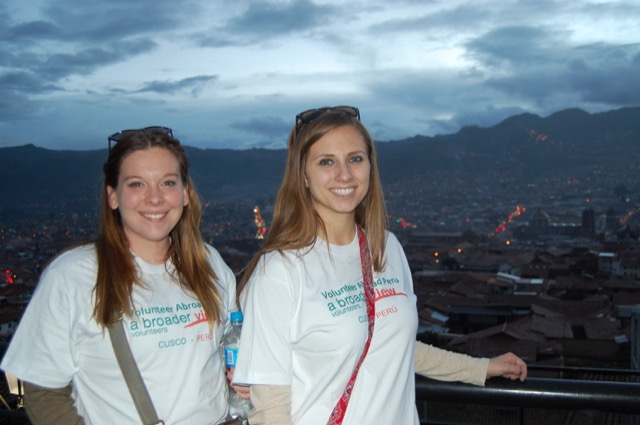 How would you describe your accommodation?
My host fmaily was wonderful!
Always excited to see us
Had my own room
Definitely felt part of the family
We salsa danced on new year.
My best received lesson:
There is beauty in absolutely everything here
Appreciate what you have
At the end of the day, family host family is always there.
Are you willing to speak to other potential ABV volunteers?
Yes