Volunteer Name: Rachel Pierson
Project Location: Cusco, Peru
Program Dates: August 1 - August 7
Volunteered at: Orphanage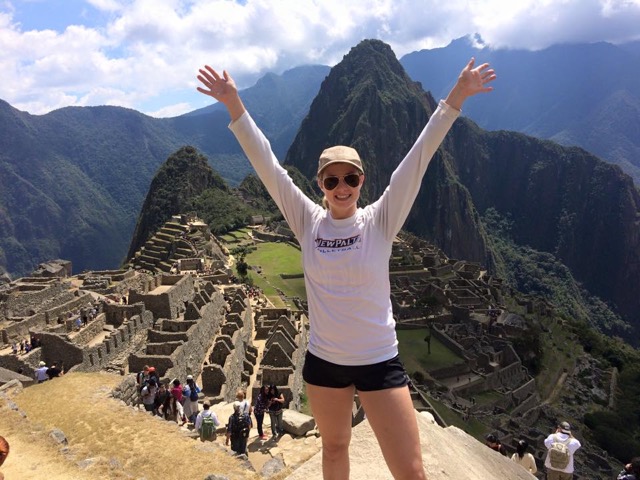 1- How was the local ABV Coordinator/staff and the support provided in-country?
Maria Elana was extremely kind and sweet. She welcomed us into her home like we had already been there for years. She was extremely helpful and would buy us snacks when she would show us around the area. Anytime she got in the cab with us, she paid--no questions asked. Maria Elana's food was delicious as well. She made me feel like I was at home away from home.
2- What was the most surprising thing you experienced?
Program: I didn't realize that the girls had so much. It was also interesting to see them make ceramics and knit clothing to sell.
Host Family: Soup was served before every meal.
Country: The taxis honk when they're empty and when they're full--it was very annoying and confusing, but it is a part of Cusco!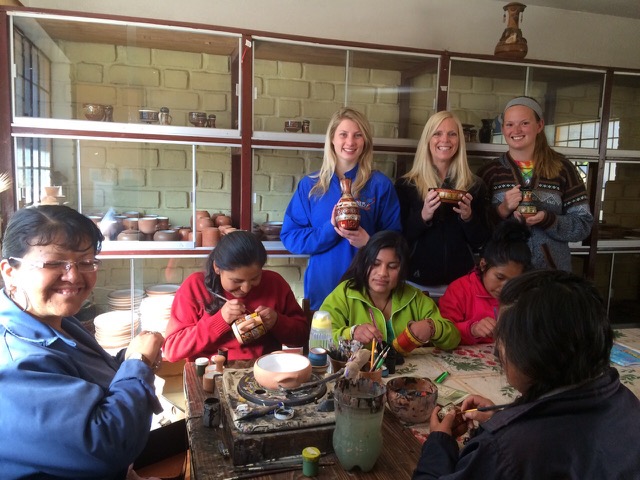 3- What was the most challenging thing you experienced?
Program: The language barrier was difficult for me because I wanted to really tell the girls in detail about what I thought of them. It was frustrating. I want to become fluent.
Host Family: Remembering to throw the toilet paper in the waste basket.
Country: I got a 24 hour bug that knocked me down one morning for about 6 hours. It was tough to be so far from home and feeling that horrible. I bounced back fairly quickly though.
4- Any tips for future volunteers… (clothing, travel, personal items, donations)
1. Mosquitos can be horrible here so bring VEET 40 percent of better.
2. Try the local food--you're in Peru!
3. Don't forget to REAPPLY sunblock. Putting it on thick in the morning is not enough to protect you from this powerful sun. The UV index is always high.
4. Check your cab before you get out everytime! I left my favorite jacket in one and now it's lost forever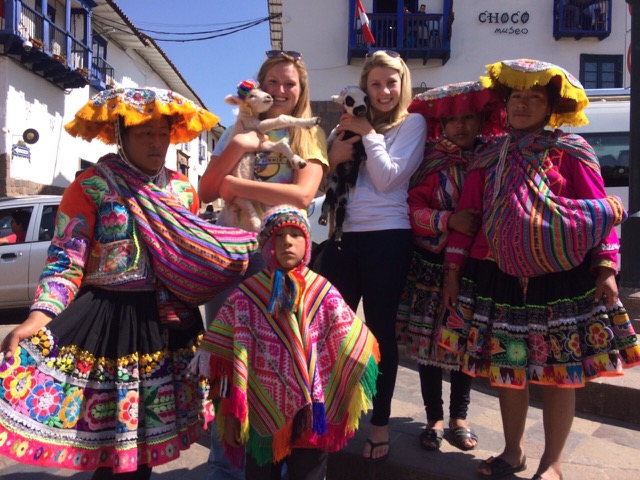 5.1-Other things volunteers should know before coming here:
(thats not in the orientation guide)
a. Be ready for merchants to take advantage of you because you are a tourist.
They will try to charge you higher taxi fares, and up the price of souvenirs. Make sure you can haggle, even if politely!
b. Come to into the program with something to offer with a lesson plan of how you will do it. Whether that be English lessons, literature, reading practice, arts and crafts, etc. Propose your ideas to the directors and show them your plans. This may help in making a bigger impact in the orphanage.
c. Ask the ABV specifics about the orphanage and what they need/want.
6- Personal Paragraph about the experience (ABV Program Testimonial):
This trip was an amazing experience. While volunteering in the orphanage I really became quite close with some of the girls. They would run to me and give me kisses. All they wanted was love and affection--they wanted a friend.
I played volleyball with the girls most days and we went on some adventures also. I donated gifts and presents, while also taking them to lunch, but what was most important to me was that I could be there and present to give my time.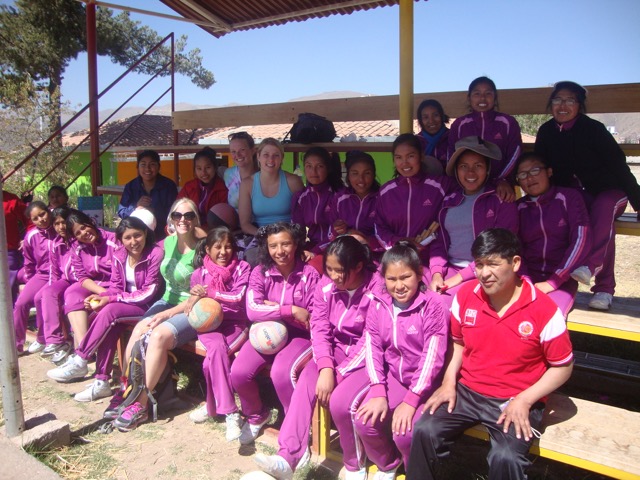 7- How would you describe your accommodation, meals, security, friendliness, quality others:
The best Peruvian food I had was with my host family. It was different everyday and made me feel like I was eating out everyday. Peruvians are also extremely kind people. They seem to like Americans, which is nice. I felt very safe here in Cusco; no one ever gave me any problems.
8- What was your favorite memory of this trip?:
Program: Having the opportunity the take all 50+ girls out to lunch on the last day to say goodbye.
Host Family: Watching my host mom, Maria Elena, dance with her father in the living room. It was so awesome to see their connection.
Country: The mountain ranges and the views are what I loved most about the country. The people were extremely friendly as well.
9- How was the ABV USA support prior traveling?
ABV was extremely punctual and answered any question or email I had within no more than 15 minutes. They are top communicators.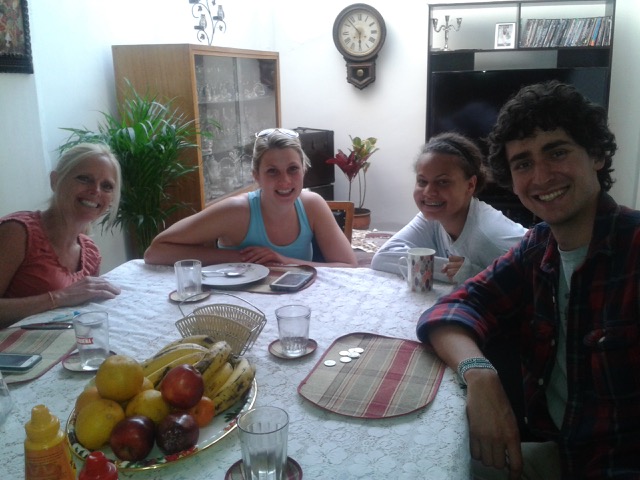 9.1- What do you think about the reservation system online?
It was very easy to get through, and thorough as well. I think that the series of questions I had to answer were appropriate and necessary to fit me for this program.
9.2- Who did you find Abroaderview website
My cousin told me about the ABV.
10 - Are you willing to speak to other potential ABV volunteers?
Anytime--my experience was unforgettable