Volunteer Name: Hannah Kraus
Project Location: Bulenga, Uganda
Volunteered at: Community/Orphanage - Bulenga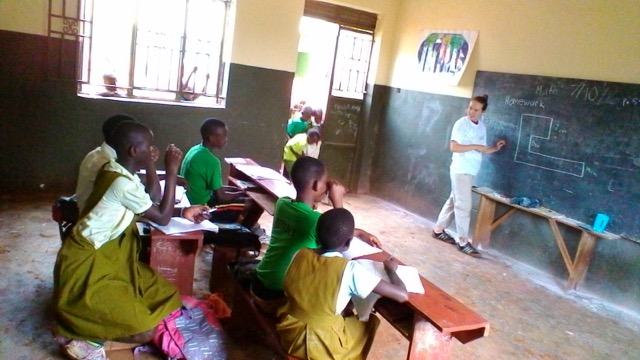 1- How was the local ABV Coordinator and the support provided in-country?
Great! Derrick and George Michel made themselves very available.
2- What was the most surprising thing you experienced?
How nice everyone was. People were so welcoming and everyone wanted to be friends. Everyone I walked by everyday got so excited to see me.
3- What was most difficult to experience?
At the school some days we did not have chalk. The school itself was very deprived of the basics.   Some times loud dogs woke us up in the morning.  
4- Any tips for future volunteers… (clothing, travel, personal items, donations)
Donations: school supplies pens, rulers, classroom charts, teaching aids, pencils and erasers, children's books, balls, frisbbes, educational games, shirts, sneakers and durable shoes.
Good walking shoes, a small bag, lightweight rain jacket, sunscreen and protien snacks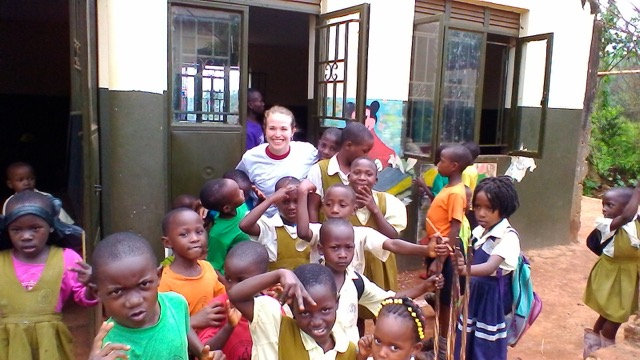 4.1-Other things volunteers should know:
a.- Stay as long as you can. It took me a few weeks to adjust to everything, but once I did I was a much more capable helper.
b.- Ask Questions.  People want to be helpful.  Simply ask questions and don't be afraid.

5- Personal Paragraph (ABV Program Testimonial):
I had the most incredible time in Uganda.  I loved getting to know the students I taught and was so happy to be able to fill the shoes of a math teacher who recently left.  I learned so much and have grown so much from this experience.
6- How would you describe your accommodation, meals, security (e: host family, on-site, shared)
The house was very nice and extremely well kept. Food was delicious.  The security was good but there were a few nights without a security guard.
7- What was your favorite memory of this trip?
I have lots of fond memories. The best were made on walks from home with my primary students - discussing celebrity crushes/favorite foods/and telling jokes.   I was able to attend a student's confirmation which was so special.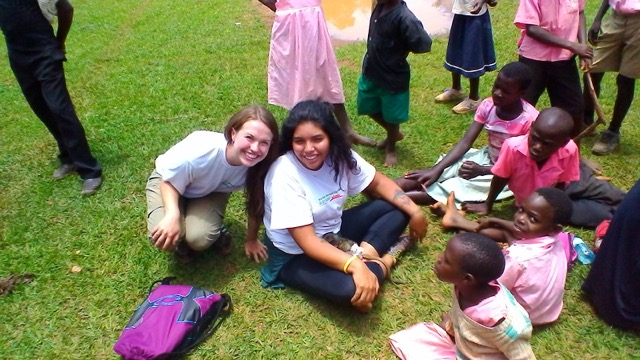 8.- How was the ABV USA support prior traveling?
Very helpful!  I also connected with a former volunteer which helped a lot.
9 – Are you willing to speak to other potential ABV volunteers
yes