Costa Rica is definitely one place that you've probably heard a lot about and it's definitely an area that you want to explore for yourself. Whether you've ever traveled there before or not you're going to have an amazing opportunity to get to know this beautiful country when you decide to take a gap year Costa Rica. You won't just be checking out the touristy places on this trip with A Broader View. Instead, you're going to be able to make a big difference in the lives of the people who live in this spectacular country.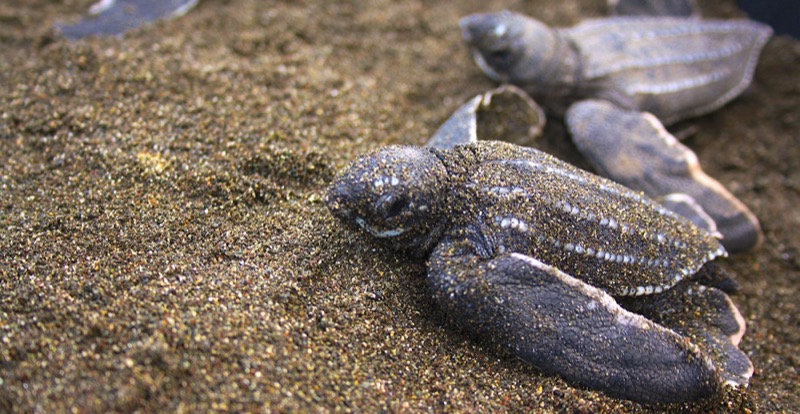 Costa Rica offers several different programs throughout the country, with several different locations that you can choose from as well. In fact, you're going to love all of the different options and the different ways that you can give back to the people within this country. Known as the Rich Coast, it's a tiny country but one that has a whole lot to offer at the same time. The millions of tourists and visitors who come to the region each year will definitely tell you that, but they can absolutely use your help to make things better.
5 Reasons Costa Rica is the Place to Go When it Comes Time For Your Next Volunteer Experience
Not sure why you should be scheduling volunteering in Costa Rica? Maybe you're not quite sure you're on the right track or that Costa Rica is the right country. Well, if you're not quite sure yet you're definitely going to be more than happy once you see all of the great things that this country has to offer. We're going to talk about just a few of the spectacular things that you can expect when you decide to volunteer Costa Rica with A Broader View. And keep in mind that these are only a few of the many things that you'll find here.
1 week to 6 week programs that accommodate your scheduling needs
Several programs that will offer you a variety to get involved in what matters to you
Beautiful warm, tropical weather that makes the whole place feel great
Interact easily even with little or no Spanish language abilities
Plenty of free time to explore the region and get involved in other activities
5 Ways to Spend Your Downtime While You're Volunteering in This Country Over the Next Year
So, just what are you going to do when it comes to spending your free time in Costa Rica? Well, you're going to have a number of great things to do because this is a beautiful country that has a whole lot to offer. Your gap year Costa Rica is going to be one of the best experiences you've ever had. After all, there's a reason that people like to travel to this country for their vacations.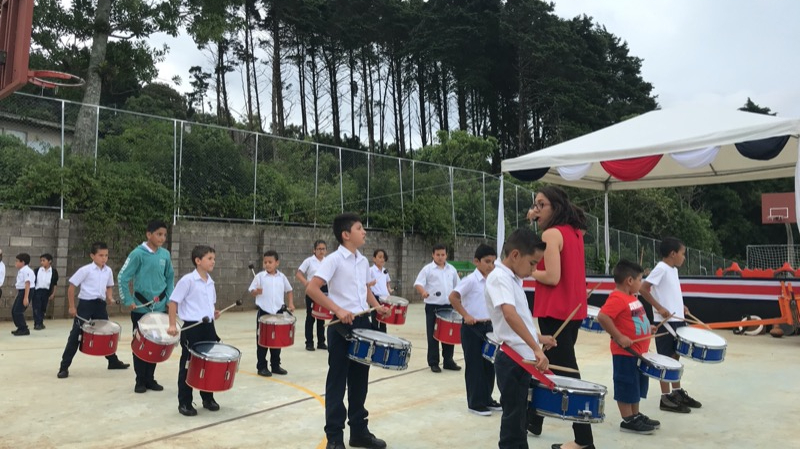 Explore the beaches and tropical rainforests
Get to know the local culture and landmarks.
Experience the multitude of festivals that occur throughout the year.
Explore the region and see amazing creatures like sloths and sea turtles.
Take language immersion programs to learn more about the local language.
9 Top Volunteer Programs You Should Check Out in Costa Rica and How You Can Start Giving Back
There are actually two different parts of the country that you can travel to if you're interested in working with A Broader View in Costa Rica. All you need to do is make sure that you're choosing the program that's going to mean the most to you and give you the opportunity to help out the people the way you find most important.
Teaching Program
Sloth Conservation
Special Needs Center
Senior Care Center
Animal Rescue Shelter
Day Care Center
Orphanage Care
Premedical/Prenursing/Predental
Sea Turtles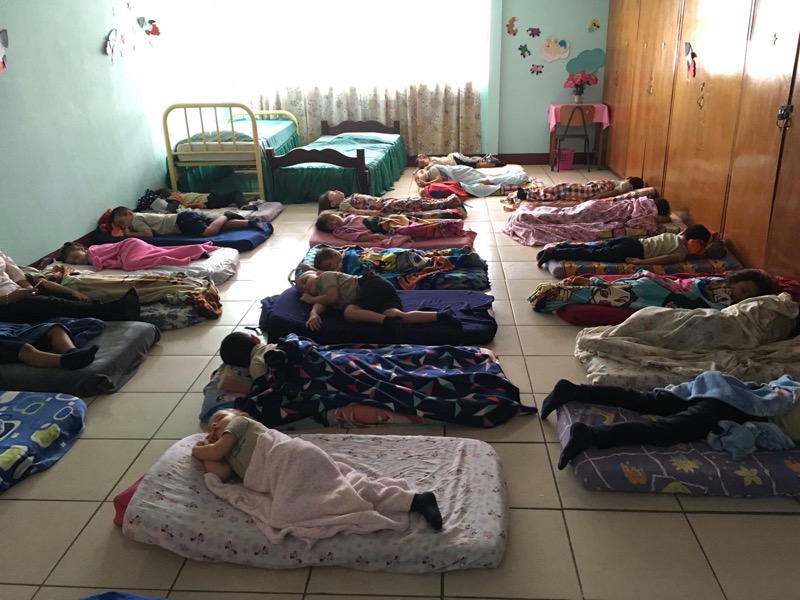 Teaching Program – You don't need to have any kind of specialized training in order to provide English language teaching in Costa Rica. You'll also have the opportunity to engage with children of all ages in different types of programs and different methods throughout their education. In some cases you'll even be able to design lesson plans and fun activities or engage with them in normal activities. Working in this program allows you to make a difference in their lives in some of the most promising ways.
Sloth Conservation – Getting involved with helping the ecosystem and helping the animals that live within this country can be a very rewarding experience. With the sloth conservation program you'll be researching these amazing creatures as well as developing programs that will help to increase and improve their numbers. On top of this you could be involved with rescue efforts as well as rehabilitation or release programs. All of these aspects are also dependent on programs that work to improve the habitats of these amazing creatures. In all, you're going to have the opportunity to help with sloth conservation from beginning to end.
Special Needs Center – All too often the special needs individuals within communities like this just don't have access to the help and resources that they need. Through this program you're going to be able to provide them with exactly that. You'll be working within the center that's designed to provide therapy and assistance. You could be responsible for working with these individuals to get their general needs met or to provide therapy assistance or even to simply sit with them and engage with them. Providing emotional support and care is always an important aspect of these programs.
Senior Care Center – This program is designed to help the elderly of the region to get the help and support that they need in many ways. This could be part of a premedical program where you are providing health care and medical treatment to the elderly within the center. It could also be about providing meals, assistance with daily care such as dressing and feeding or just sitting with the individuals. These types of programs are designed to help those who are most in need to get the support and the general care that they need in order to feel important and cared for in the best possible sense.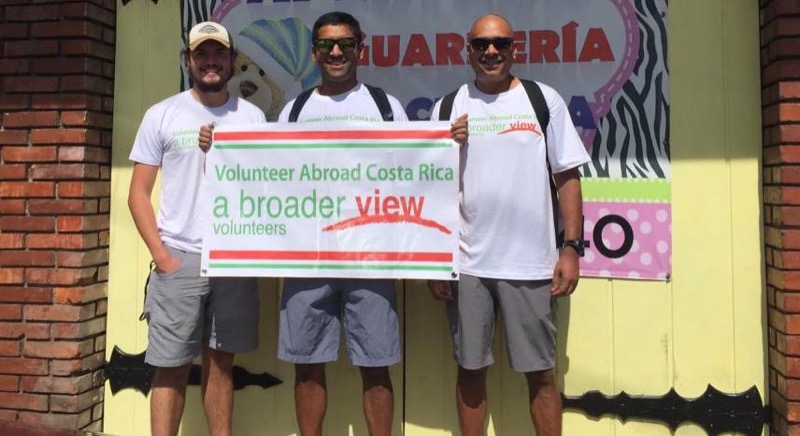 Animal Rescue Shelter – In this program you could be involved in helping a number of different types of animals and making sure that they are getting the care and attention that they need. These programs help to get animals off the streets and could also be responsible for providing medical care to these creatures. The program is great for those who have a real soft spot for animals and want to make sure that they're getting the best possible level of care, attention and support.
Day Care Center – If you love working with children this might be just the program for you and it's going to provide you with an opportunity to work with children of all ages. You may be involved with helping in their education or helping with homework. You could also be responsible for creating programs and activities and engaging in fun activities with the children that you are working with. These types of programs are great for those who really want to work with young people and help to make a difference in their lives. You don't need to have any level of experience working with children in order to be a great asset to this type of program.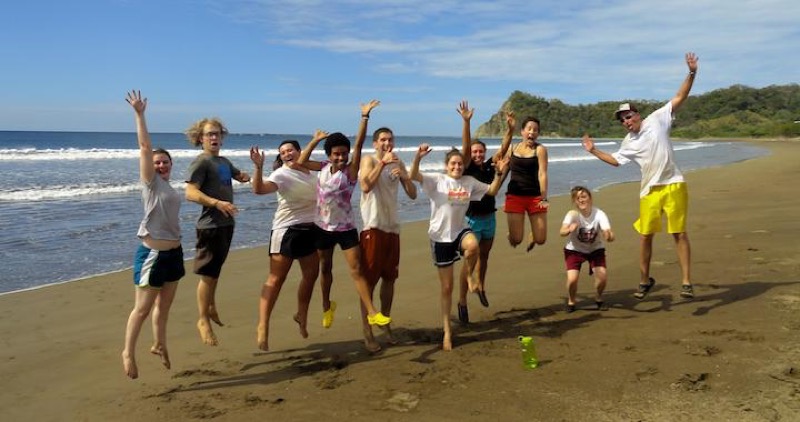 Orphanage Care – Children in day care centers need a great deal of help and support however children in orphanages are generally in need of even more. These are children who have nowhere else to go and no one else to care for them. These are the children who would otherwise be left on the streets. Working in the orphanages will give you the opportunity to provide these children with attention, love and support in a number of ways. This can include working with them for educational purposes as well as working with them for fun and general activity.
Premedical/Prenursing/Predental – If you have any level of medical training you can make a great deal of difference through any of these programs. Whether you are in a doctoral program, nursing program or dental program you can help to provide advanced health education to the population of this area and you can also help to provide the actual health care that they need. You will be able to work with these individuals as well as licensed professionals within the fields to make sure that they are getting the level of care they need.
Sea Turtles – For those who are interested in working with the sea turtles there are programs available as an internship, or programs in the Caribbean and Pacific. You'll be able to choose one of these programs and start working with these amazing creatures. It's all about helping them to develop the habitats that they need and making sure that they are well taken care of. You'll be involved with research into these sea turtles as well as developing programs to help improve their numbers and more. You may also be involved in rescue operations, rehabilitation and release of the animals back into their habitat.
10 Types of People Who Are Needed to Start Volunteering Here to Make a Difference in Their Lives
The short answer here is that we can use absolutely anyone who is interested in volunteering. If you want to travel with us to Costa Rica then we can use your help. After all, we want to make sure that you are going to have a great time and we want to make sure that the people of Costa Rica are getting the help that they need. So, if you want to take a gap year Costa Rica, you're exactly what we're looking for. But let's take a closer look at a few of the specific things that we're looking for.
Anyone who wants to work with the elderly or the young.
Anyone who wants to really immerse themselves in a new culture or a different part of the world (or both).
Anyone who wants to make a difference in the world as a whole.
Anyone who wants to experience something entirely new and meet people who are different from themselves.
Anyone who wants to spend time and energy on ways to improve the world.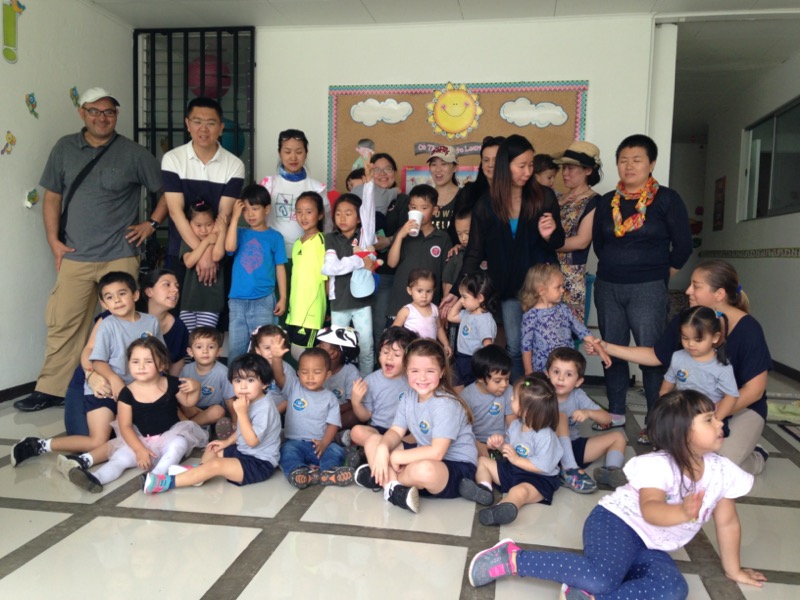 Skilled Trades That Are Always in Demand for Volunteering with A Broader View
Do you have a specialized skill or some form of training that would do a lot of good in Costa Rica? Maybe you've had experience working in construction or you're a doctor. Maybe you haven't finished all of your schooling yet but you're going to have a specific certification. Maybe there's something else entirely that you have to offer. Or maybe you just have a strong desire to work in a specific field. Well, we're more than happy to help you out and to work with you in any of these areas and then some.
Anyone with training or an interest in construction and building.
Anyone with training or interest in working with children.
Anyone with training or interest in the medical field.
Anyone with training or interest in working with the elderly.
Anyone with training or interest in working with civil and social rights groups or economic programs.
The great thing is that each of these are only a small handful of the types of programs and types of people that we need for missionary trips Costa Rica. Whether you've ever traveled before or whether you've ever volunteered before we can use your help. Whether you have advanced skills and training or not we can use your help. It's all about what you're willing to bring to the table, because we can use those who have advanced skills and those who have nothing but a desire to make a difference with their gap year Costa Rica.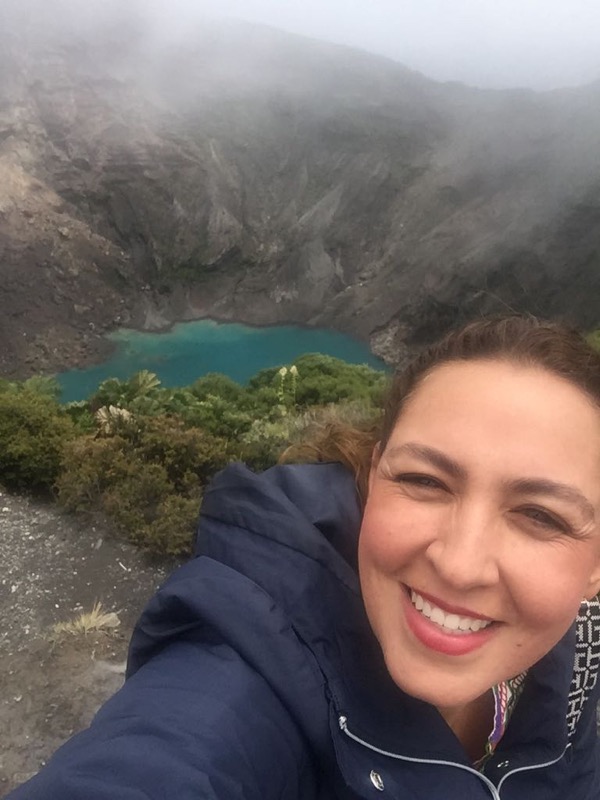 10 Reasons Volunteering in Costa Rica is the Best Way for Your Entire Family to Spend Your Next Vacation
When you can convince your friends or your family or both to come with you on your mission trip Costa Rica you're definitely going to be making an even bigger difference. After all, you're going to be bringing a group of people, whether it's a group of 2 or a group of 10 or more. Set up a program where everyone in the family can come or where you're having a mission trip Costa Rica. No matter how many people you bring it's going to make a difference in everyone's lives, including the people who are doing the volunteering.
You'll get:
The opportunity to give back to someone who needs it.
The opportunity to improve the world for everyone in it.
The opportunity to experience an entirely new culture (or several) and parts of the world you've never explored.
The opportunity to teach everyone you know about different people and different places.
The opportunity to create lifelong friendships you never would have made otherwise.
The opportunity to explore historical and cultural landmarks in a completely new way.
The opportunity to explore a beautiful country in your free time.
The opportunity to immerse yourself in languages and skills you wouldn't learn any other way.
The opportunity to put your skills to work in entirely new ways.
The opportunity to develop entirely new skills you'll take with you forever.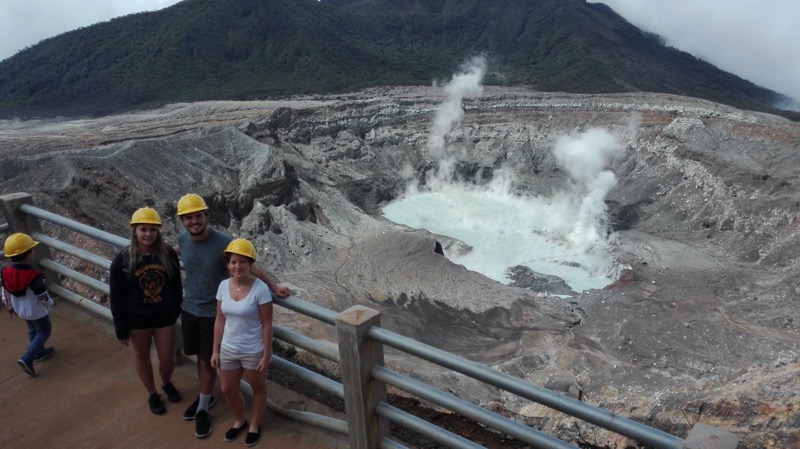 7 Steps to Setting Up a Gap Year in Costa Rica for Yourself, Your Friends and Your Family
The process of actually setting up your volunteering in Costa Rica is now the only thing left to do. So, what are you going to do about it? Well, if you're volunteering with A Broader View we're going to make it as easy as possible for you. In fact, we're going to make sure that you have a great experience and that you don't miss out on anything. That's because we know everything that it takes to get you ready. All you need to do is follow through with each of the steps below and you'll be ready for your trip in no time.
1. Chose the country/city you want to travel to.
Now that you've decided you're going to travel to Costa Rica you're in business. Plus, we have two different cities in Costa Rica that you can enjoy. All you need to do is tell us which one you want to travel to. You can choose between San Jose and Escazu, which will then give you a choice of the different programs that you're interested in attending. Of course, you don't have to choose your location first if you don't want to. Instead, you could skip to step 2 and choose your program first.
2. Choose the program you want to volunteer with.
If you choose your city before you choose your program you're going to limit yourself on the programs that are available. If you have a bigger preference for the program that you would like to pursue then you're going to be better off choosing from this side of the equation first. Once you choose your program you may or may not still have a choice on which city you actually want to go to. Some programs may be offered in more than one city while others will not.
3. Tell us when you want to go.
Let us know just when you want to arrive and we'll set you up with everything you need to know. We offer programs that range from 1 week up to 6 weeks at a time, so you can choose something that's going to work for you and definitely that's going to make you and everyone in your group enjoy yourselves even more. Just take a little bit of time to decide when you want to travel because there's a program available any time of the year.
4. Fill out the application.
All it takes is a few minutes to fill out the application for your program and then you'll only need to wait between 24 and 48 hours to get your final approval. From there, you're going to be ready to go. Well, sort of. We're going to give you all of the information that you need about your trip so you can schedule things like visas, vaccinations and flights. That way, you're going to be ready long before your trip actually comes and there's no reason to worry about your gap year Costa Rica.
5. Start fundraising.
If you're going to need a little help to fund your trip or if you're interested in letting others contribute toward this experience you can apply for our fundraising program as well. With this program we'll let you set up a page for others to donate to your cause. All you need to do is fill out the forms and we'll get you approved within 24 to 48 hours. From there, you just set things up and wait to see if others want to help you out.
6. Check the requirements.
The information that we're going to give you will lay out all of the details about your trip. It's going to let you know the specifics of when your program starts, when it ends, how long it will be, your requirements before you go and your requirements when you get there. From there, you just have to make sure you're reading over everything and taking any kind of action that we tell you to before you get on that plane to head to Costa Rica.
7. Stay in touch.
Be sure that you're keeping an eye on your account as well as your email because that's where you're going to find out about all of the different things that need to be done for your trip. We'll let you know about anything that's missing and we'll keep you posted on when all of your paperwork and payments need to be in for your gap year Costa Rica.
Getting started with your mission trip Costa Rica doesn't have to be as difficult as you might have thought. Instead, we can make sure that the whole experience is one of the best of your life. And we can make sure that it's as easy as it could possibly be too. After all, you definitely don't want to find yourself missing out, right? A gap year Costa Rica could be exactly what you need to really find out what you want for the rest of your life and to make a huge difference in a lot of lives in the process.
Other Volunteer Blogs to read: