Review Volunteer Doris Sweet Peru Cusco Girls Orphanage Program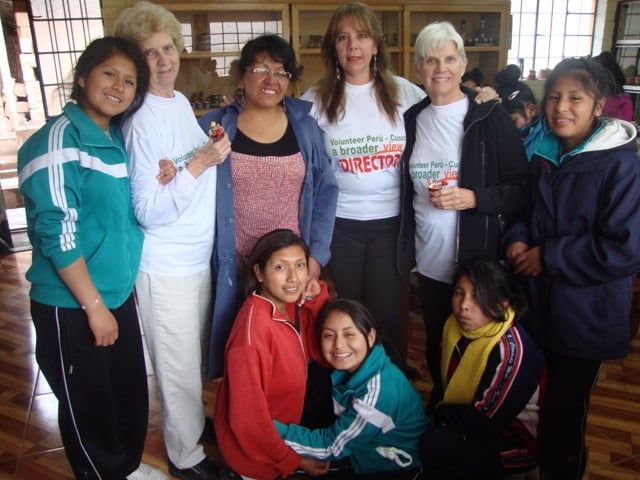 1- How was the local ABV Coordinator/staff and the support provided in-country?
We had a positive experience with the coordinator throughout the program. We felt the director always communicated very clearly with us (what time we needed to leave to go to the volunteer site, to other events, etc.) and that she was always looking out for us. She picked us up at the airport and helped us get to our volunteer site/Spanish lessons and introduced us to everyone there. She took us shopping when we wanted to find materials to donate to the orphanage (she even helped us figure out good stores to find the items we needed).
2- What was the most surprising thing you experienced?
How welcomed we were at the orphanage and the happiness of the children there
3- What was the most challenging thing you experienced?
Acclimating to the culture
4- Any tips for future volunteers… (clothing, travel, personal items, donations)
Bring layers of clothing and travel light. Leave whatever you don't need at home. You can wait until you arrive to decide about donations—once you arrive, you can assess the needs of the location where you're placed and help meet them accordingly. We bought several supplies for the orphanage after noticing what they were missing once we got here.
5 -Other things volunteers should know before coming here:
Just be open minded! J
6- Personal Paragraph about the experience (ABV Program Testimonial):
I have done over thirty volunteer trips in the past. I found that this particular trip with A Broader View in Cusco was exceptional.
7- How would you describe your accommodation, meals, security, friendliness, quality others:
Accommodation was exceptionally clean, meals conformed to dietary needs/requests, we were able to come and go to the house as we pleased because we were given a house key, and everyone was very friendly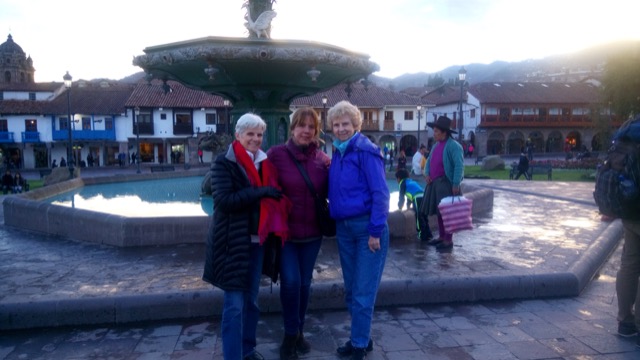 8- What was your favorite memory of this trip?:
Meeting the other ABV volunteers staying in the homestay
9- How was the ABV USA support prior traveling?
The staff was very helpful with emails and everything online. They responded quickly to all of our questions and were always available when we needed them.
9.1- What do you think about the reservation system online?
It would probably be efficient for those who understand the Internet, Im 76.
9.2- Who did you find Abroaderview website
My grandson found it through Google
10 – Are you willing to speak to other potential ABV volunteers?
´¡Claro que sí!" - Doris