Volunteer Name: Jennifer Pierson
Project Location: Peru Cusco
Volunteered at: Orphanage program
Program Dates: August 1 - August 7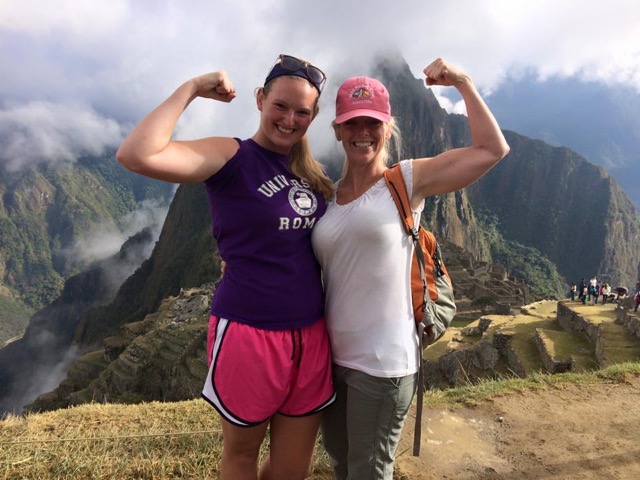 1) How was the local ABV Coordinator and the support provided in-country? *
You have a rare gem with Maria Elena. She is truly dedicated to the mission of ABroaderview, the volunteers, helping Peruvians and their country. We were assigned to her home at the last minute and she welcomed us with an open heart and arms. She made us a part of her family and her community. I am truly honored to call her my friend and soul sister, and hope that we will be life long friends. And I can't forget to mention how fantastic her cooking is! The best meals we had in Peru.
2) What was the most surprising thing you experienced? *
The warmth and welcoming of Maria Elena's family and the people of the program and Cusco.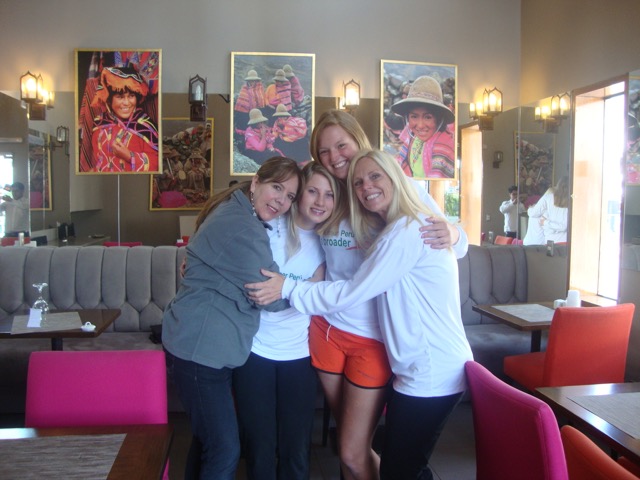 3) What was most difficult to experience? *
The cold showers :) Just joking they were refreshing. The language barrier with the girls and teachers in the orphanage. I wish I had spent more time improving my Spanish before I left.
4) Any tips for future volunteers… (Clothing, travel, personal items, donations) - travel as long as you can a.- b.- c.- *
a. If you want to do planned activities with the organization where you are volunteering, plan it and get approval in advance of arriving.
b. All donations are welcome but them once in country.
c. Learn Spanish, even a little helps. Read up on Peru/Cusco and its people it will make your experience even richer.
d. Don't over pack. You can get your laundry done within hours and relatively inexpensively.
e. Track the weather on a weather App. It will help you know what to pack.
f. Download a translation App if you do not speak the language.
g. Haggle when you pay for anything; taxi, clothes, street food.
h. Take all altitude precautions. Drink the Coca tea, it works!
i. Pack clothes that you can give away at the end of the trip. Donations will be welcome and you will have more room for souvenirs.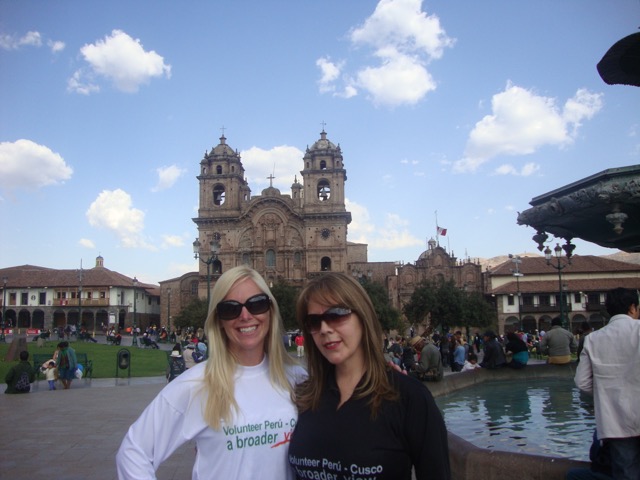 5) Other things volunteers should know: *
a. You can't flush toilet paper in the toilets
b. Bring toilet paper with you if you are planning day trips to local ruins.
c. German, specializes in helping volunteers plan trips to Sacred Valley, Machu Pichu, and other Peruvian tours. Not cheap but he will get you a good deal and you will have not transportation or admission issues.
6) Personal Paragraph (ABV Program Testimonial): *
7) How would you describe your accommodation, meals, security (e: host family, on-site, shared) *
Excellent. I felt like I was in my own home and had a loving mother and family taking care of me and cooking my meals. I was traveling with my niece and daughter and at no time did we have any security issues. They would travel to Cusco and back on their own with no problem.
Maria Elena and her family are so amazing. We shared so many good meals, laughs, dances, and stories. It was an experience of a life time and we are better people for it. Maria Elena is a shining example of the warmth and hospitality of the Peruvian people.
8) What was your favorite memory of this trip? *
There are so many. Every day was memorable but interacting and sharing time with the young girls at the orphanage was a priceless experience. They have been through so much but only have love and smiles to give. The same for sharing time with Maria Elena and her family.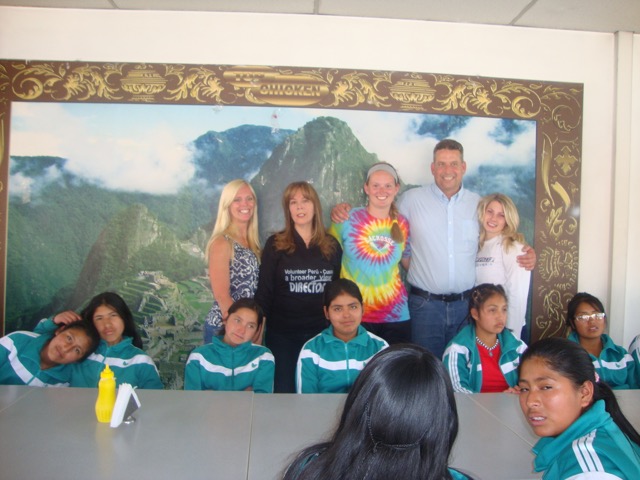 9) How was the ABV USA support prior traveling? *
Excellent. The website provided substantial details and was easy to navigate to get all of our needed requirements taken care of and confirmed. All inquiries were responded to within minutes or less than 24 hours.
I would recommend having more information and guidance on how to have a bigger impact during our mission, ask Maria Elena. We were not aware that our work at the orphanage was free form and not structured for specific jobs or goals.
10) Are you willing to speak to other potential ABV volunteers? *
Absolutely!!