Review Volunteer Alejandra Pozzo in Peru in the city of Cusco at the Medical program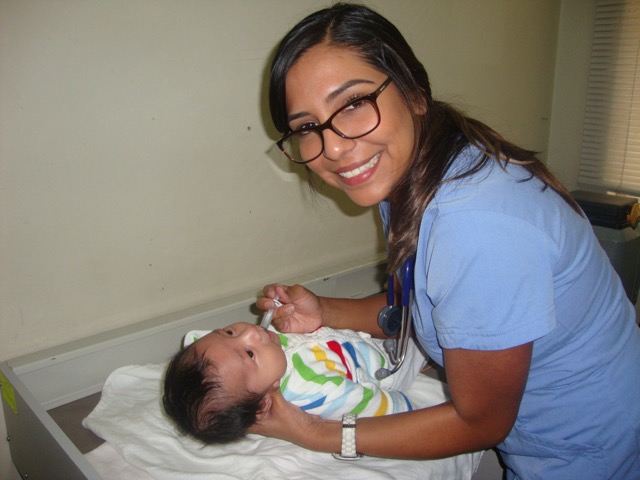 1- How was the local ABV Coordinator/staff and the support provided in-country?
It was great! I felt welcome from the beginning. The director ensured to explain my duties as a volunteer and answered all my questions.
2- What was the most surprising thing you experienced?
Program: The different ways of practicing health care in comparison to USA.
Host Family: The house I stayed in was beautiful and big. I felt very comfortable.
Country: I felt very safe in Cusco, everyone is so warm.

3- What was the most challenging thing you experienced?
Program: Learning to be open-minded about how health care works in Cusco.
Host Family: None.
Country: The altitude.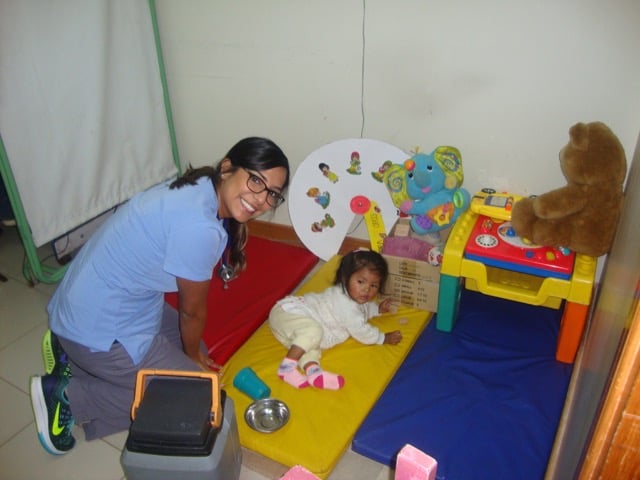 4- Any tips for future volunteers… (clothing, travel, personal items, donations)
1. It would be great to bring donations like gloves, syringes, alcohol pads, steri strips, gauze, hand sanitizer. Follow the ABV list.
2. Bring your own hand sanitizer to use as soap and water are not always available (not even on the employee bathroom).
3. Do not forget toilet paper, the employee bathroom does not have any.
3. If you plan to go to Machu Picchu, take your time to plan it.

5. Other things volunteers should know before coming here:
a. Be assertive with the medical staff so they will give you more responsibility. Maria Elena encouraged me to do so and it completely changed my experience for the better.

6- Personal Paragraph about the experience (ABV Program Testimonial):
My experience was very rewarding. I felt that I was able to help the staff and impact the health of individuals in a positive way. It was definitely challenging to accept a new way of practicing health care. However, I was able to understand their methods and open my mind. This trip certainly changed my perspective and allowed me to feel more grateful.

7- How would you describe your accommodation, meals, security, friendliness, quality others:
Maria Elena was such a welcoming host. She constantly ensured that I felt comfortable and well taken care of.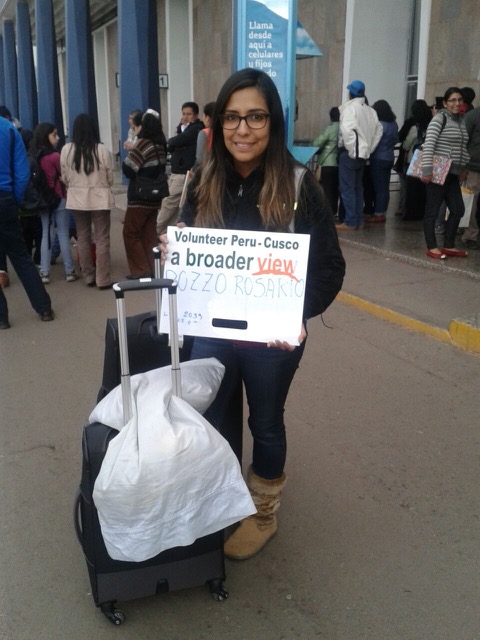 8- What was your favorite memory of this trip?
Program: How grateful patients and staff were.
Host Family: The food was amazing!
Country: Plaza de Armas during sunset.

9- How was the ABV USA support prior traveling?
Sarah was so helpful and prompt in answering all of my concerns.

9.1- What do you think about the reservation system online?
It was user friendly.

9.2- Who did you find Abroaderview website
I used Google to find programs specifically in Peru.

10 – Are you willing to speak to other potential ABV volunteers?
Yes!